 If you're like us, you'll have a Girls' Christmas Brunch to attend every Saturday and Sunday for the next four weeks. Let Holly, Alexa, Pippa, Olivia and Meghan help with that
This weekend marks the official start of silly season. For the busiest of bees among us, it began about two months ago. For the eager, it all started the day after Halloween. And for those of us who love to fit in a year's worth of catchups in 24 days, it will all kick off this Friday, December 2nd.
This year, I'm going on about ten thousand Girls' Chrismas Brunches. My friends and I have reached the age when brunch time is an acceptable time to arrange a get-together. It's late enough to get stuff done in the morning if we have stuff to but late enough for us to manage if, eh, we're running late. We can go home at a reasonable hour, OR we can spend the entire time drinking prosecco and waking up the next morning wondering who was the kind soul who put the pint of water beside our bed when we fell into it at 3 am. (It was you, past self, and you're the best.)
Some friends, I meet and do brunch with every second weekend. Others, I've only communicated via WhatsApp over the past twelve months. But it doesn't matter if I met you yesterday in Tesco wearing leggings and no makeup; when it comes to Girls' Christmas Brunch, you have to dress to impress, or it never happened. (We're not blaming the fizz.)
But what to wear? We've taken inspiration from three of your favourite well-dressed women. Each woman is the subject of countless Pinterest boards nationwide. Take your brunch outfit inspiration from Holly Willoughby, Alexa Chung, Pippa O'Connor, Olivia Palermo or - we had to include her - Megan Markle.
Holly Willoughby
Go red or go home! Holly impresses the fans that aren't obsessed with her weight every weekday with her This Morning outfits. This one is obviously perfect for a winter brunch. But avoid looking like a sexy Mrs Claus by wearing this particular outfit early in the month.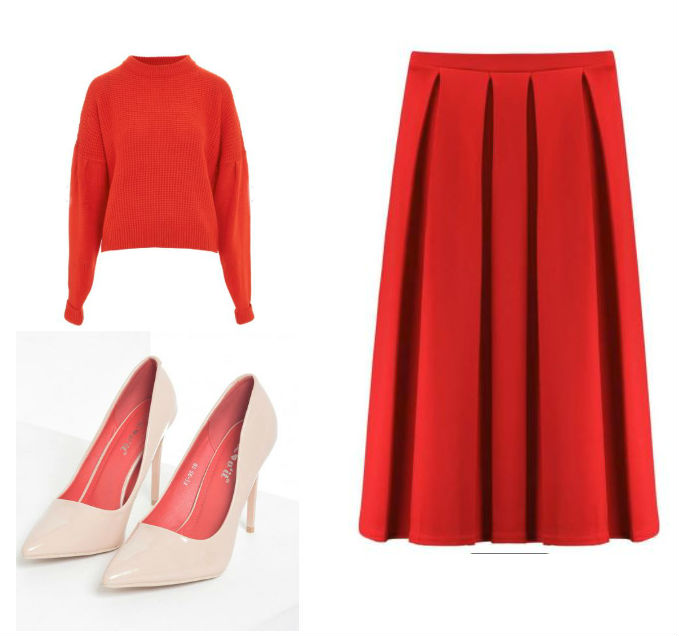 Topshop jumper €46 / Boohoo.com skirt €17 / iClothing shoes €24.47
Alexa Chung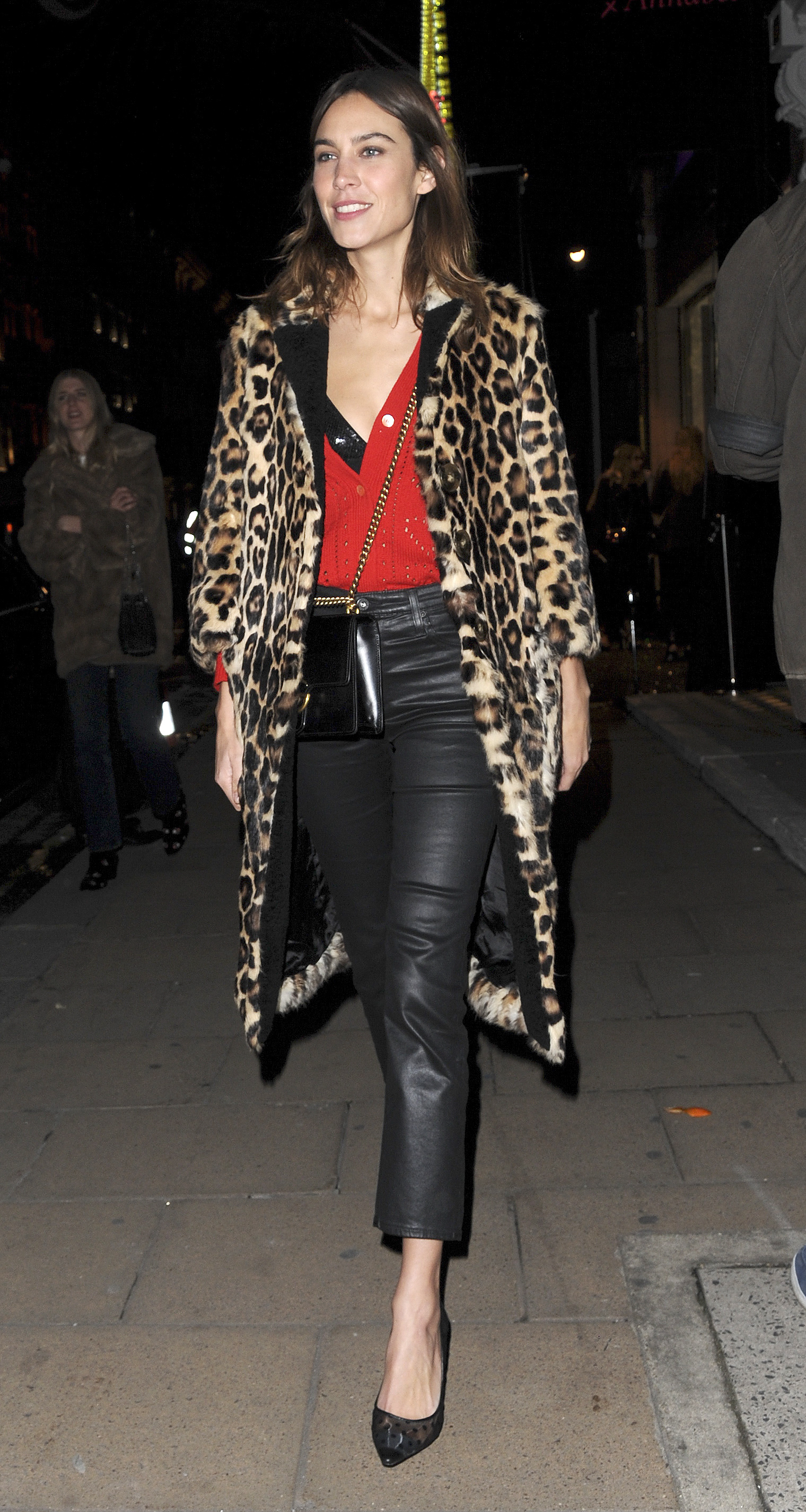 She wore this to a nighttime party, but sure, by the time you finish brunch 'twill be dark. Each separate piece is a must-have for your winter wardrobe, anyway. I wrote about the outfit earlier this month, but here's a refresher on how to get the look.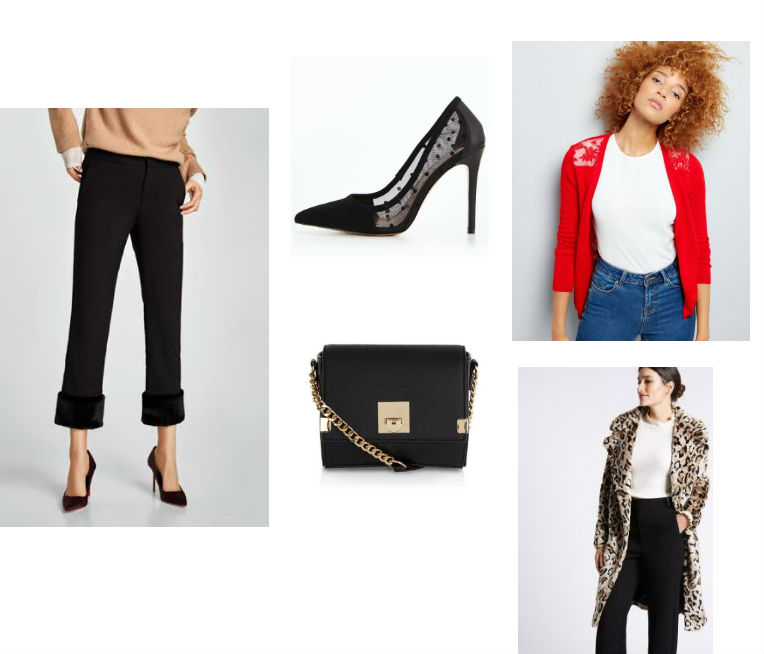 Zara trouser €39.95 / New Look cardigan €18.94 / Marks and Spencer coat €125 / Michelle Keegan Polka Dot Mesh Point Court €58  / New Look bag €14.99
Advertised
The skirt's from Penneys! The skirt's from Penneys! You'll have to root around your local to find it, but it's there. (Or you can get our choice from Missguided). And OK, we're finally sold on thigh-high boots.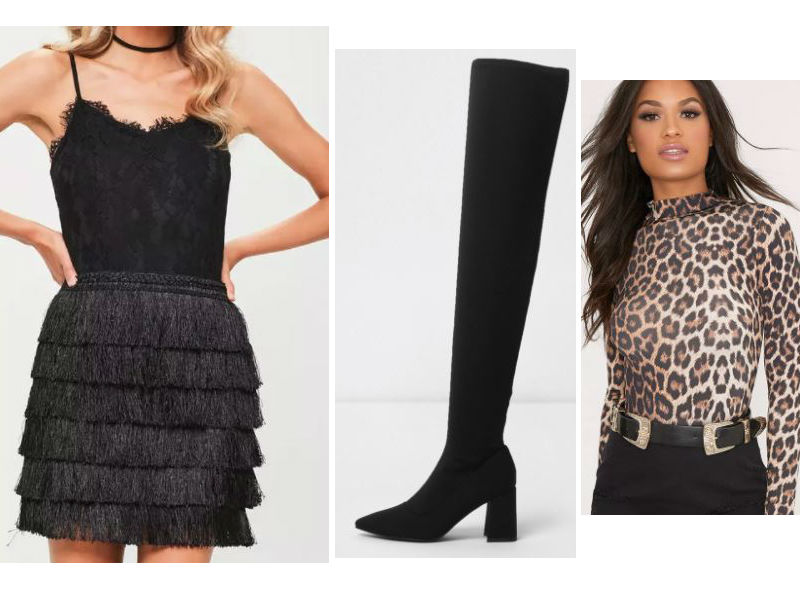 Missguided skirt €45 / River Island boots €55 / PrettlyLittleThing top €21
Olivia Palermo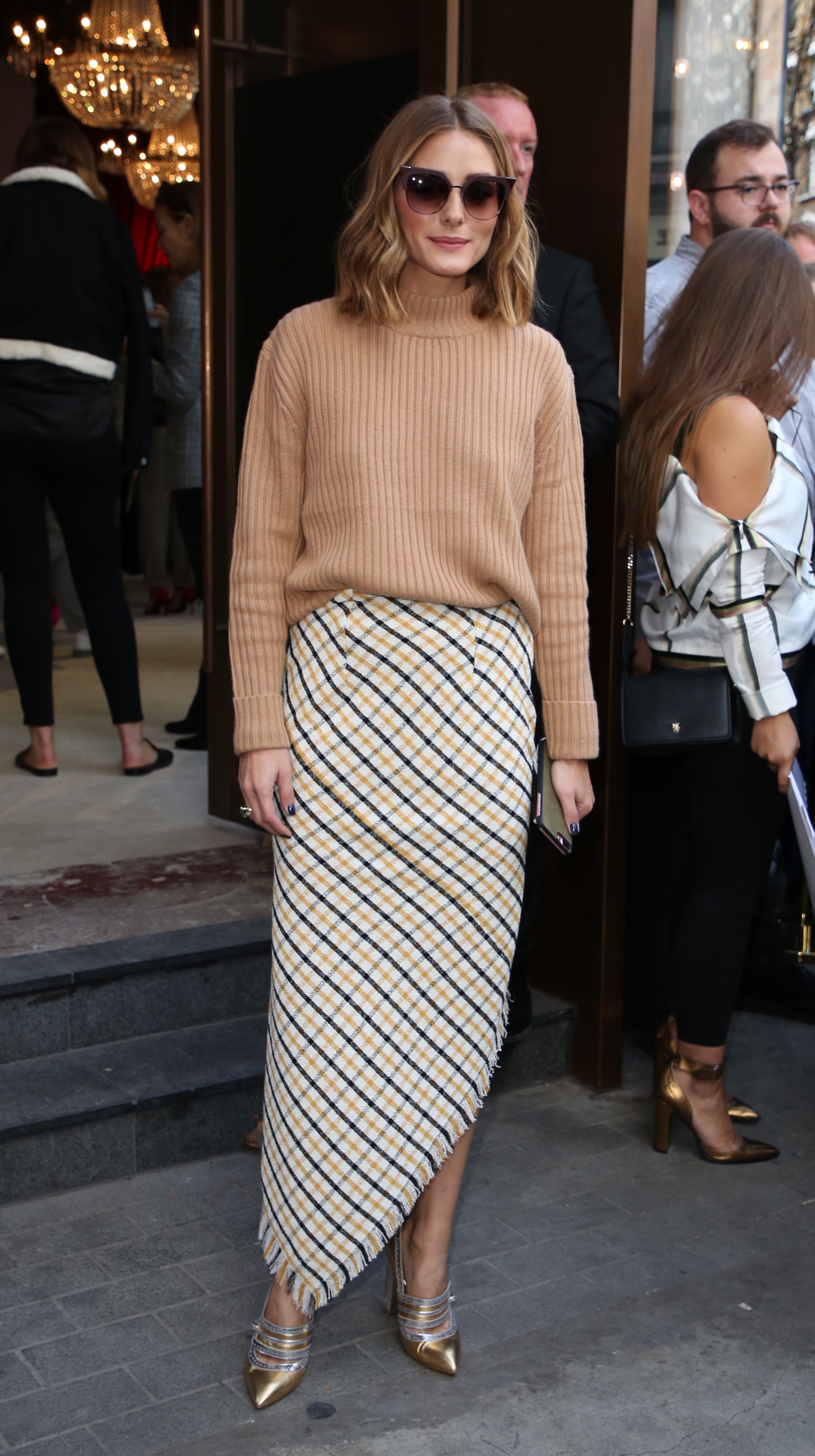 Olivia Palermo is pictured here at the Topshop Fashion Week Show in September, but the outfit is so 5th Avenue winter brunch. Checked prints are all over the place at the moment. And camel always looks expensive.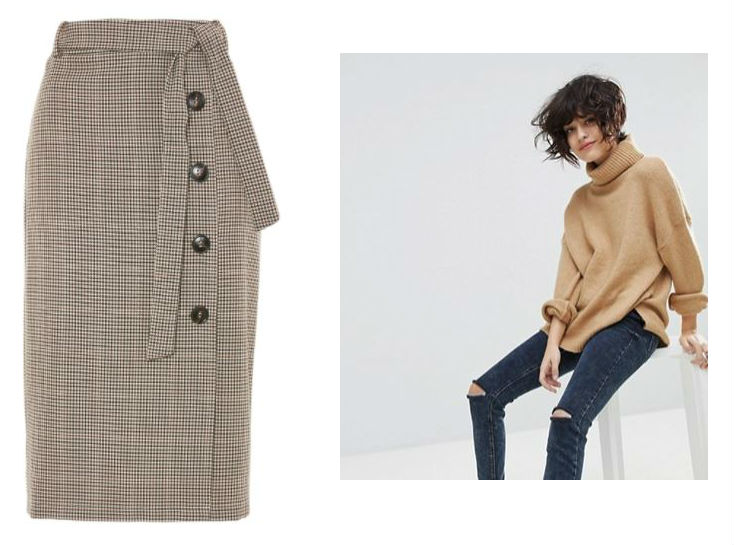 Topshop skirt €52 / Stradivarius jumper €35.12
Megan Markle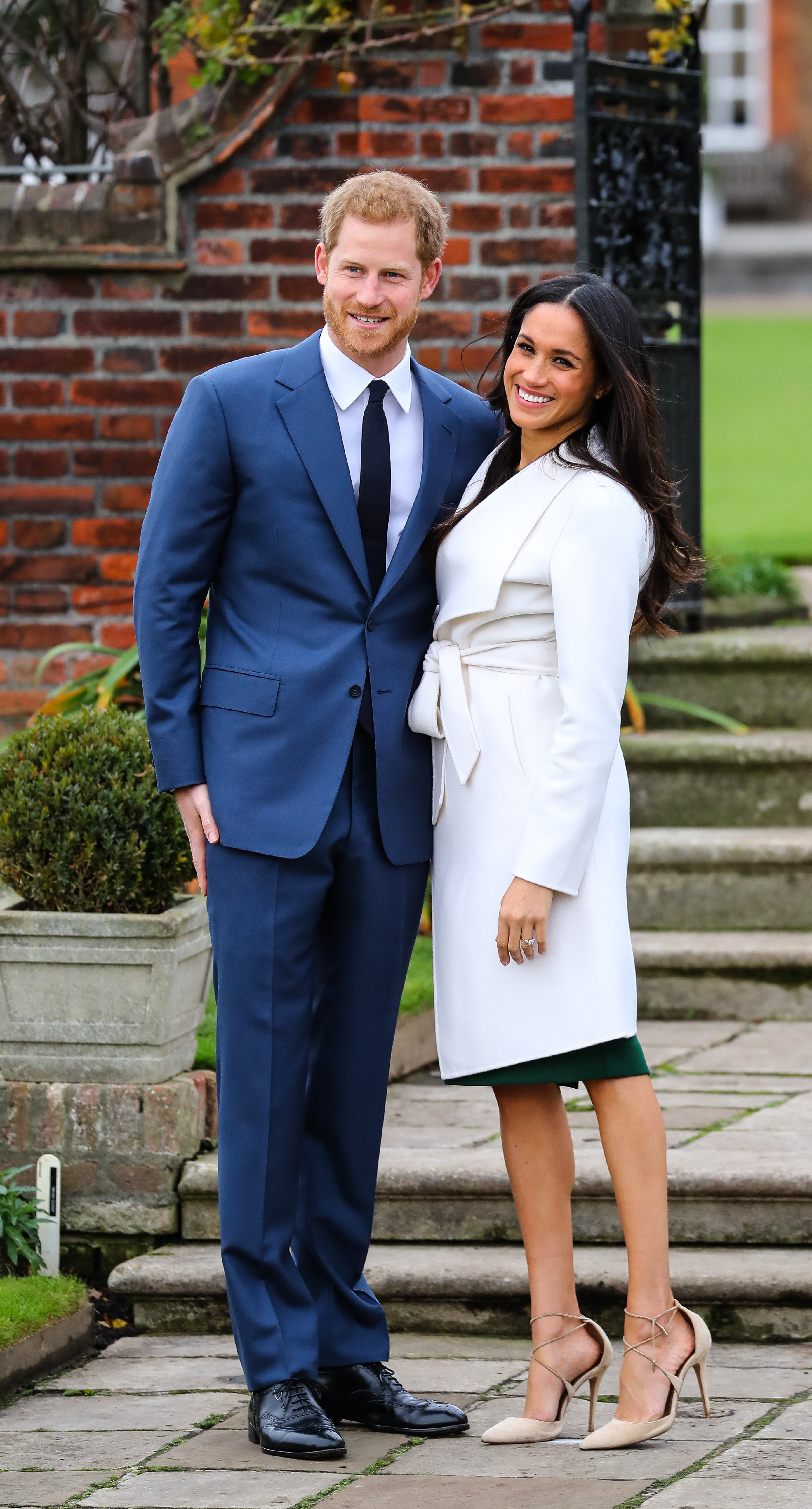 She wore a white coat by Canadian-Based Line the Label, a deep green dress by Italian brand Parosh, and shoes by Aquazzura to announce her engagement to Prince Harry, but don't expect to own the outfit piece by piece because it's most definitely all sold out. So we've found some alternatives!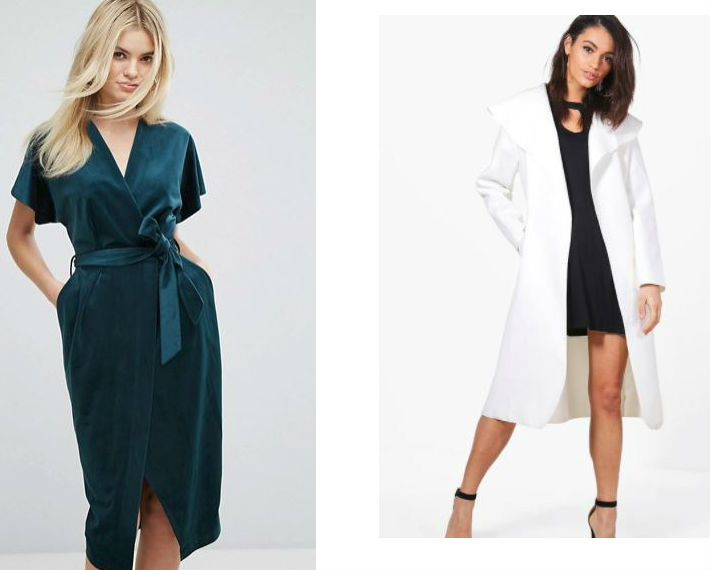 Advertised
ASOS dress €80.78 / Boohoo.com coat €23