 This Penneys sequin dress is the unlikely wardrobe hero of the season. Style it right, and you could even wear it to work.
Obviously, Penneys is going to have a fair many key pieces on their shop floors for the party season. Penneys knows what their customers want, and that's a stone cold fact. So, what do we want this season? We want multi-wear pieces and things that will keep us warm. Most of all, we want comfort. At first glance, this Penneys sequin dress doesn't scream cosy but bear with me. It's a wardrobe hero that will take you from desk to dancefloor in two seconds.
At €25, it's a bargain. But it gives you even more bang for your buck when you realise all you can do with it. If you're not convinced, let me show you three ways to wear it.
Look 1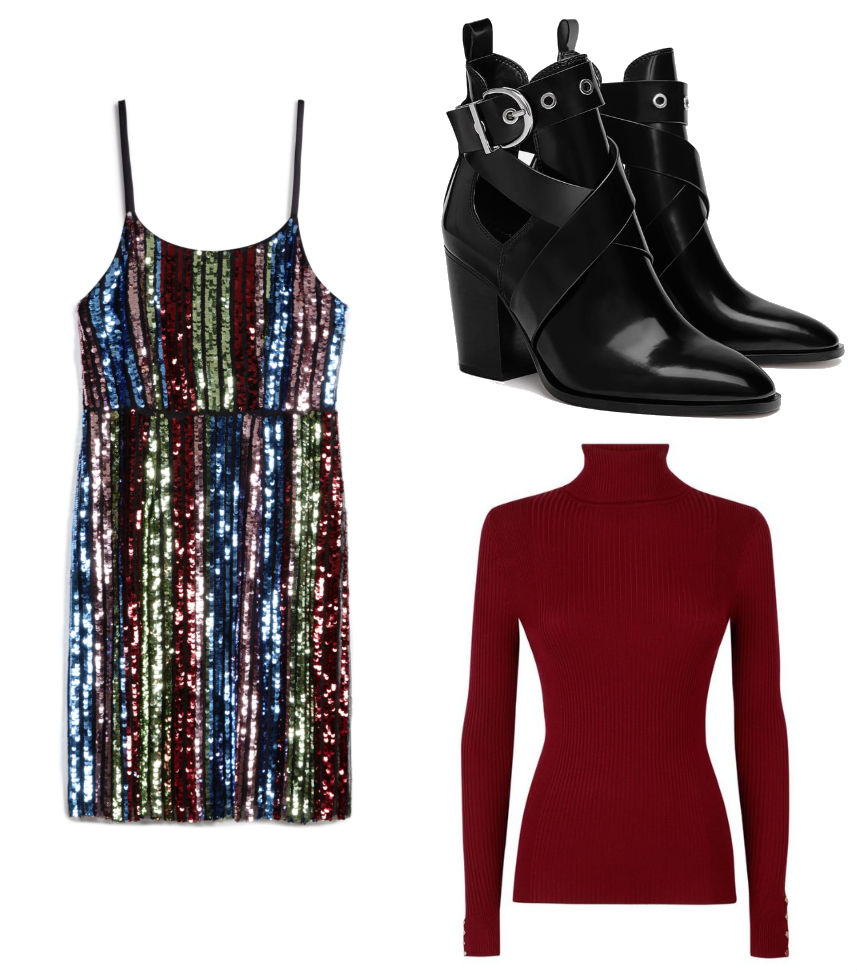 New Look Burgundy Roll Neck Popper Cuff Top €22.99 / Zara Cut-Out High-Heel Ankle Boots €59.95
Wear this look for the early days of party season, when people are tentatively dipping their toes into the sequin sea. It's also a good one to wear on Christmas Day before you change back into your pyjamas. For the roll-top, worn underneath the dress, I choose a burgundy colour despite by instincts to go for black; to make the look a bit more interesting, choose a top in one of the sequin colours. I would wear with black tights because my knees go blue in the cold.
Look 2
Advertised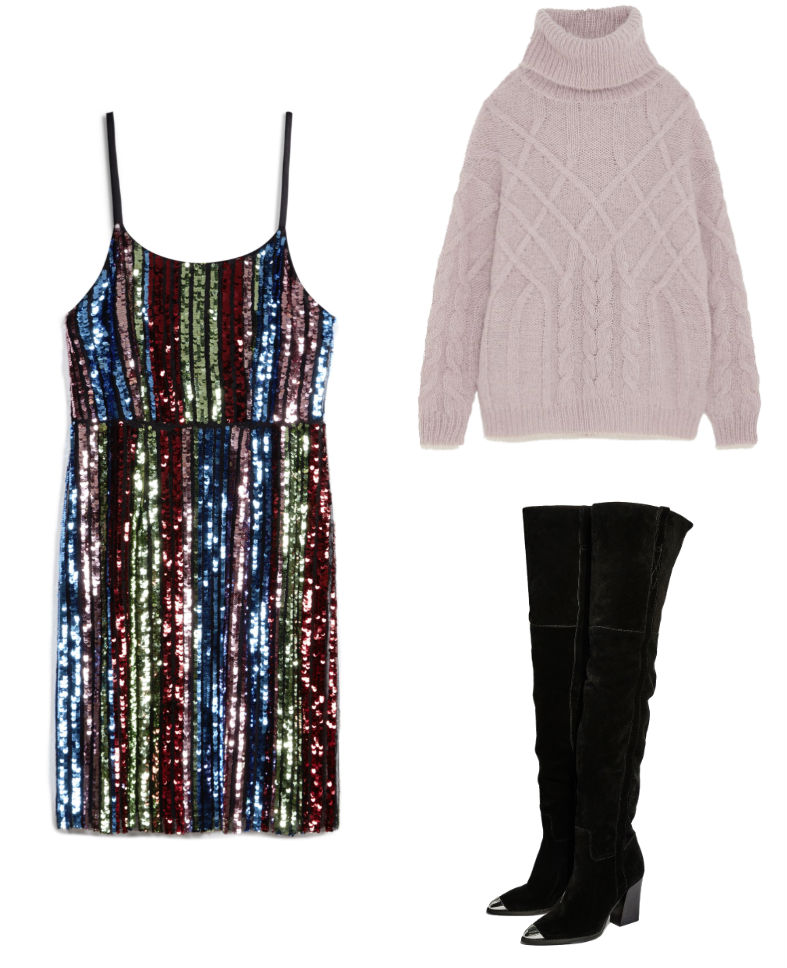 This is the look you could possibly wear to work. I have a sequin skirt that I wore this way all last Christmastime. This year, big chunky jumpers over skirts seem to be pretty acceptable workwear (it's become the Beaut winter uniform), so throw yours on over the dress and pull on your knee boots. I would possibly go barelegged for this look. But I'd probably put on tights at the last minute. I'm choosing black boots again because they're the most versatile. I like how the shade of the Zara jumper picks up on the light purple colour in the dress.
Look 3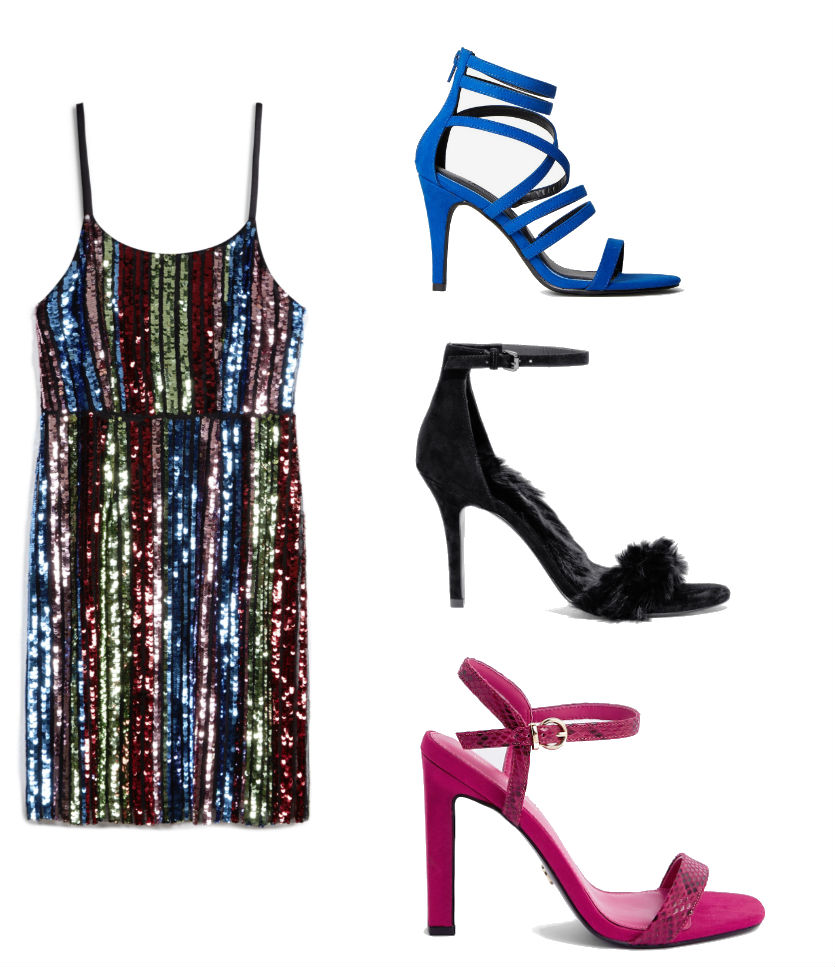 Dorothy Perkins Blue 'Born' Heeled Sandals €35 / & Other Stories 
Pink Snake Embossed Barely There Sandals €55 / 
Advertised
Well, it is a party dress and it's a party dress that needs to be seen at least once in its full glory! You could let it speak for itself in its full glory, or you could you all out and complement it with some showstopping party shoes. I will probably wear mine with a pair of naked heels.
Do you like the dress? How would you style yours?