 Silk shirts are not just for work; now you can wear them at the office and for play.
My dream work wardrobe would look something like Jessica Pearson's in Suits. It would be sexy power-suits and structured dresses. It would have high heels; walk-to-work runners would be nowhere in sight. For fuzzy-leg days, I would have plenty of chic wide-legged trousers. A lot of the pieces in this fictional wardrobe would be beige (and none of them would have stains).
Discover what to wear to work on a rainy day.
But, I tried to assemble a 'professional' wardrobe before - despite the fact that most of my office comes to work in jeans - and I failed. Unless your office requires to dress corporately, it's a waste of time. Buying pieces to wear at work and the weekend is just more economical. In 2019, silk shirts are going to be your multi-functional friends.
The silk shirt is something that will give you that air of professionalism even if you are wearing jeans. But they also always look so good tucked into cigarette pants or the aforementioned wide-legged trousers. While a blow-dry would totally set the look off, you only have to put your hair in a simple bun and you're ready for that big meeting. For the weekend, let your hair down (literally) and wear with shorts and sandals if you want. City shorts, though, no cycling shorts. Although we're sure Bella Hadid has worn that before.
Advertised
See the blow-dry hack that gives you Dyson curls without a Dyson curler.
You'll have to look after it - a downside I know - but it's worth it when you look that good. The cleaning is an effort, the styling is not.
Mango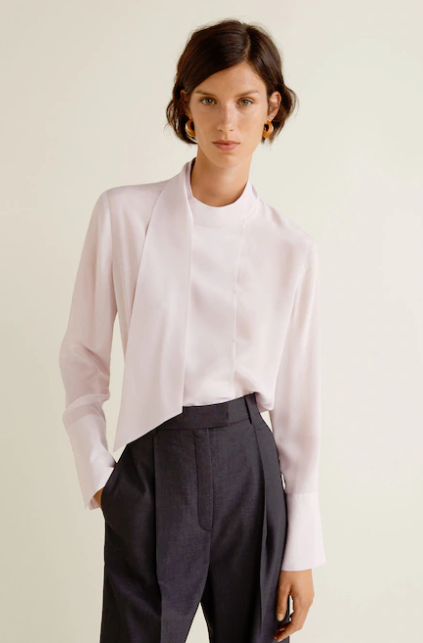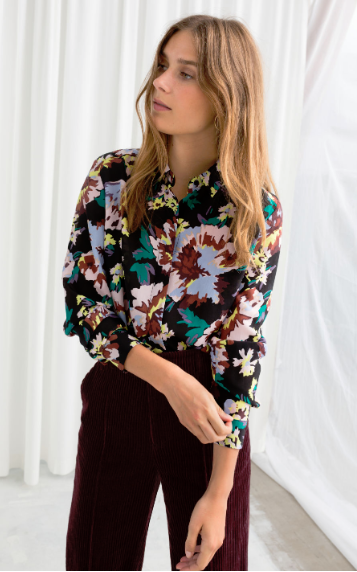 Advertised
Note: & Other Stories has an amazing selection of silk shirts. So many colours and prints.
Topshop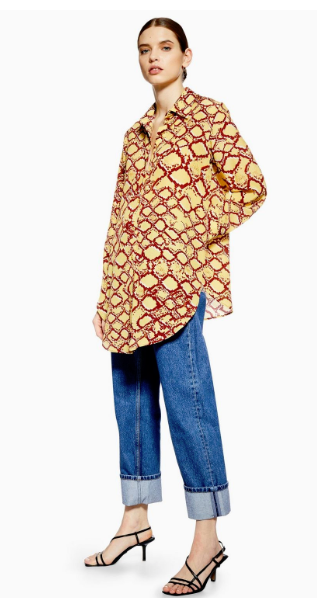 Mixed Snake Print Silk Shirt by Boutique €125
Zara