 Planning your engagement party (or hoping to be some time very soon)? You'll need something to wear.
I'm not advising you get your hopes up or start making plans before a ring is even on your finger but today is Valentine's Day, one of the most romantic days of the year. And you know what happens on romantic days and in romantic places? A whole lotta kneeling, that's what. I mean proposing! Get your mind out of the gutter.
If you're recently engaged or just about to be *squeal!* chances are, you'll be throwing an engagement party. Now, you don't have to. I didn't. It's not mandatory. But it is a fun opportunity to get dressed up and show off your ring before the novelty wears off. Your engagement is a lovely time, to be fair, and it's only right to celebrate.
Generally, the dress code for an engagement party is simply party wear but a little bit fancier for the bride-to-be. Think cocktail dresses and swishy hair - and don't forget the manicure. A lot of brides wear white, for obvious reason, but you can wear any colour you want, of course. White is not a bad option, though, as it's your party and you might like to stand out and it's a safe enough bet that no one else will come dressed in the colour. Honestly speaking, most people will probably wear black. But if you want to wear black, wear black.
The most important thing is not that you look great, but that you feel great. Getting engaged is an amazing feeling, and by rights, you should be on cloud nine. Don't stress about your clothes, but if you need a bit of inspiration, we've got you covered.
ASOS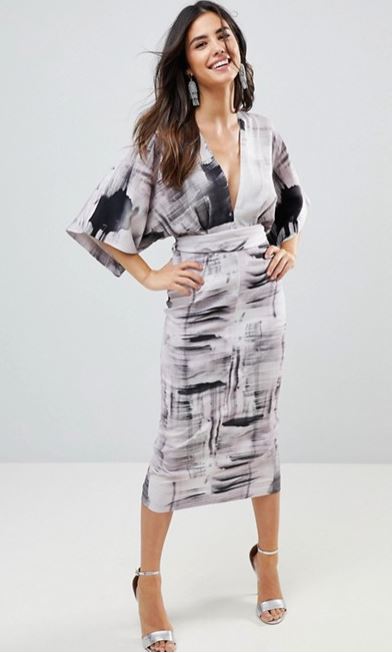 Kimono Dress in Abstract Print €78.38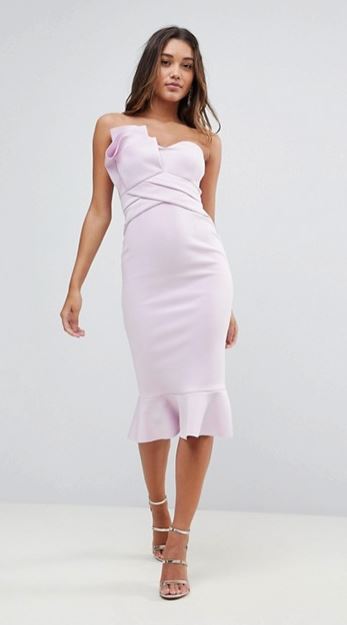 ASOS Fan Front Scuba Midi Bodycon Pephem Dress €60.81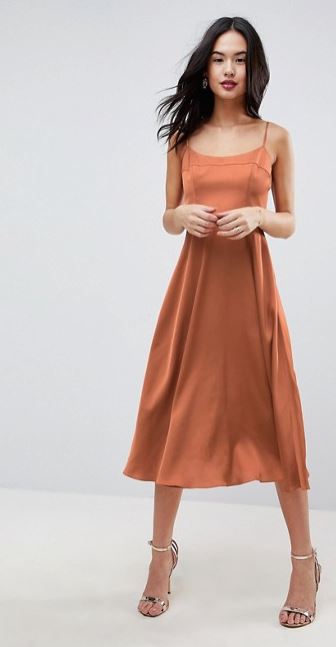 ASOS Square Neck Cami Dress in Midi Length €70.27
River Island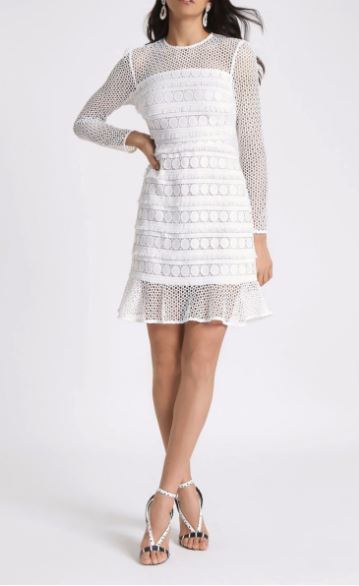 White long sleeve lace dress €107
Advertised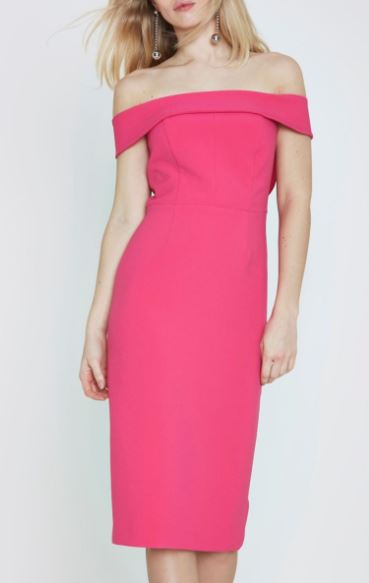 Pink Bardot bodycon midi dress €75
Boohoo.com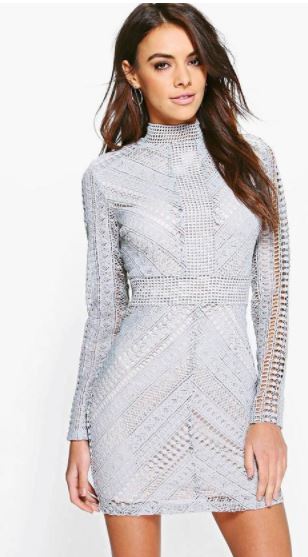 Boutique Li Crochet Panelled Bodycon Dress €38 (19% OFF)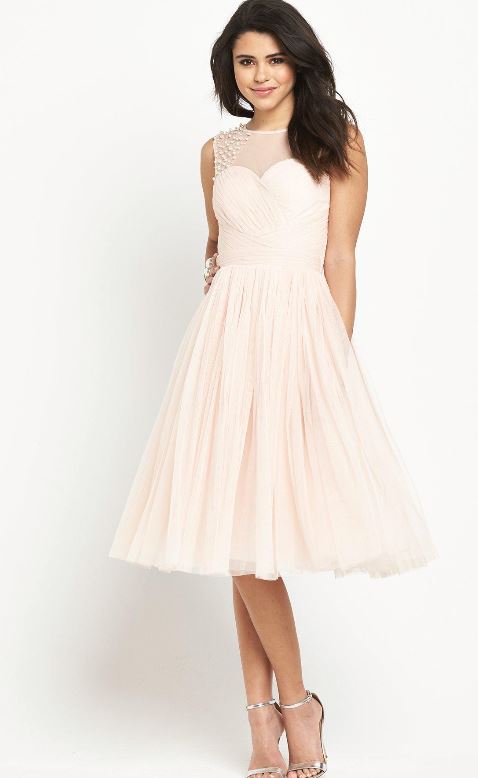 Little Mistress Embellished Sheer Midi Dress €100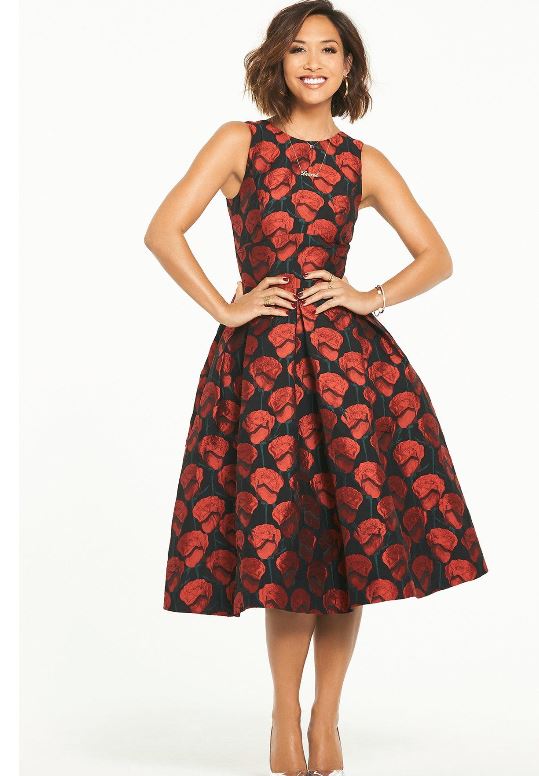 Myleene Klass Jacquard Prom Dress €100
Warehouse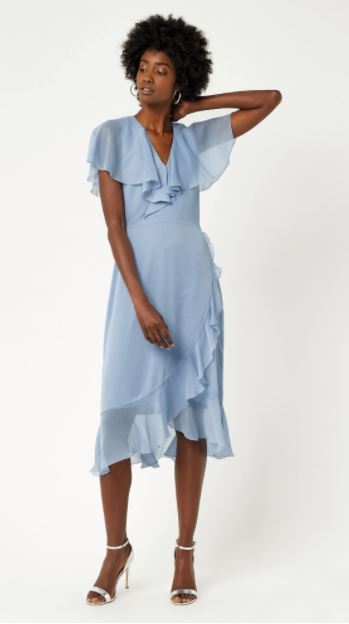 Advertised