 If you don't observe casual Friday, you can totally wear this Vogue Williams look on any day off!
Recently, whenever I see Vogue Williams (which is every day on Insta Stories), she's wearing something sporty. And she's doing something sporty. I don't exactly relate. Last week, though, she posted a pic on her Insta feed wearing this 'casual Friday' outfit - and I'm copying it this week.
Your office will dictate whether extremely ripped jeans are ok even for the most casual of days at the office. We're glad to break out our old ones for another run, but if you're not into them, this look is fine with any pair of jeans you like!
See the jeans all the cool kids will be wearing in 2019.
The look appears simple at first glance, but it actually ticks a ton of trend boxes. Vogue's really lovely jumper is by Lucy Nagle studio and is in the unofficial colour of the year. She's also wearing plain white runners, too - the only low shoe to be seen in (for this month at least!)
7 of the best white runners and how to wear them.
Advertised
Vogue Williams
Get the Look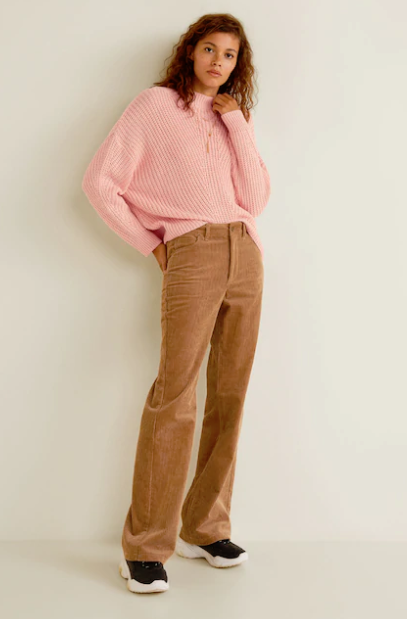 Advertised
Mango open-knit sweater €17.99 was €25.99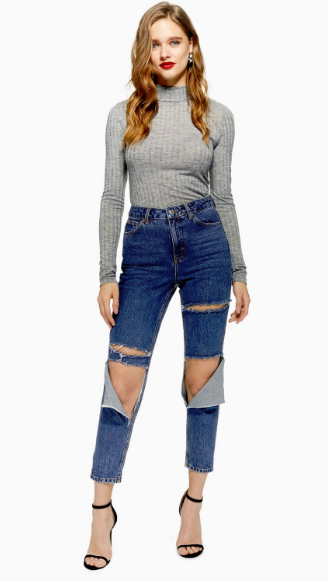 Topshop Mid Blue Slash Rip Mom Jeans €42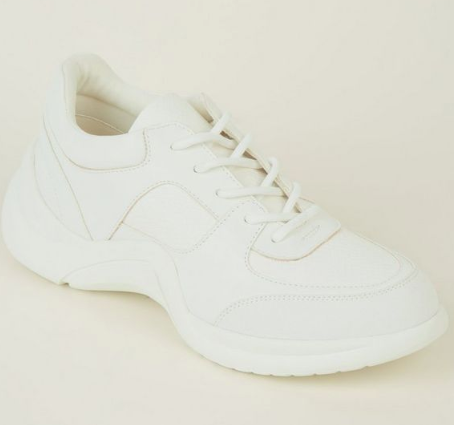 New Look White Panelled Curved Sole Chunky Trainers €32.99
What do you think of Vogue's look? Would you wear something like it on casual Friday? Do you like her style in general? What kind of policy does your work-place have when it comes to clothes?