 While the summer sales are still going, it's coming to the time when all we're getting is the dodgy stuff they can't shift, even at knockdown prices. Not so on ASOS, where there are plenty of perfectly lovely things still available to choose from. Here's a casual, super pretty daytime look for under €50.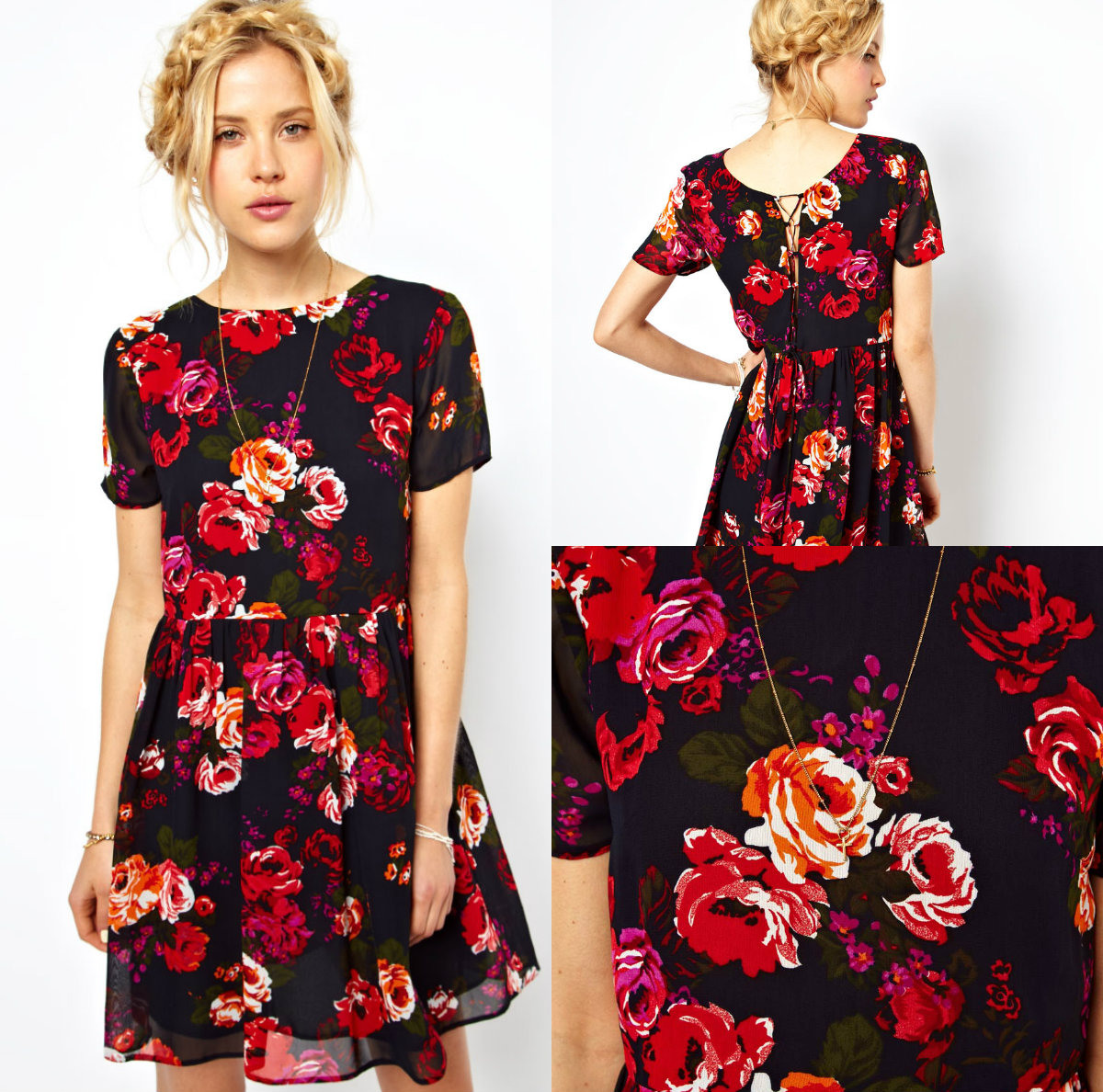 I chose this dress from ASOS because it looks light, floaty and so summery. I know what you're thinking (to paraphrase Meryl Streep in The Devil Wears Prada): "Florals? For summer? Ground breaking." But there's something about wearing lovely bright blooms on your person that makes everything seem sunnier. My favourite part has to be the lace-up back though. Kind of softly sexy, no? This dress can be yours for the princely sum of €20.55 - in this weather, you don't even need a jacket, so that's one less thing to be worrying about.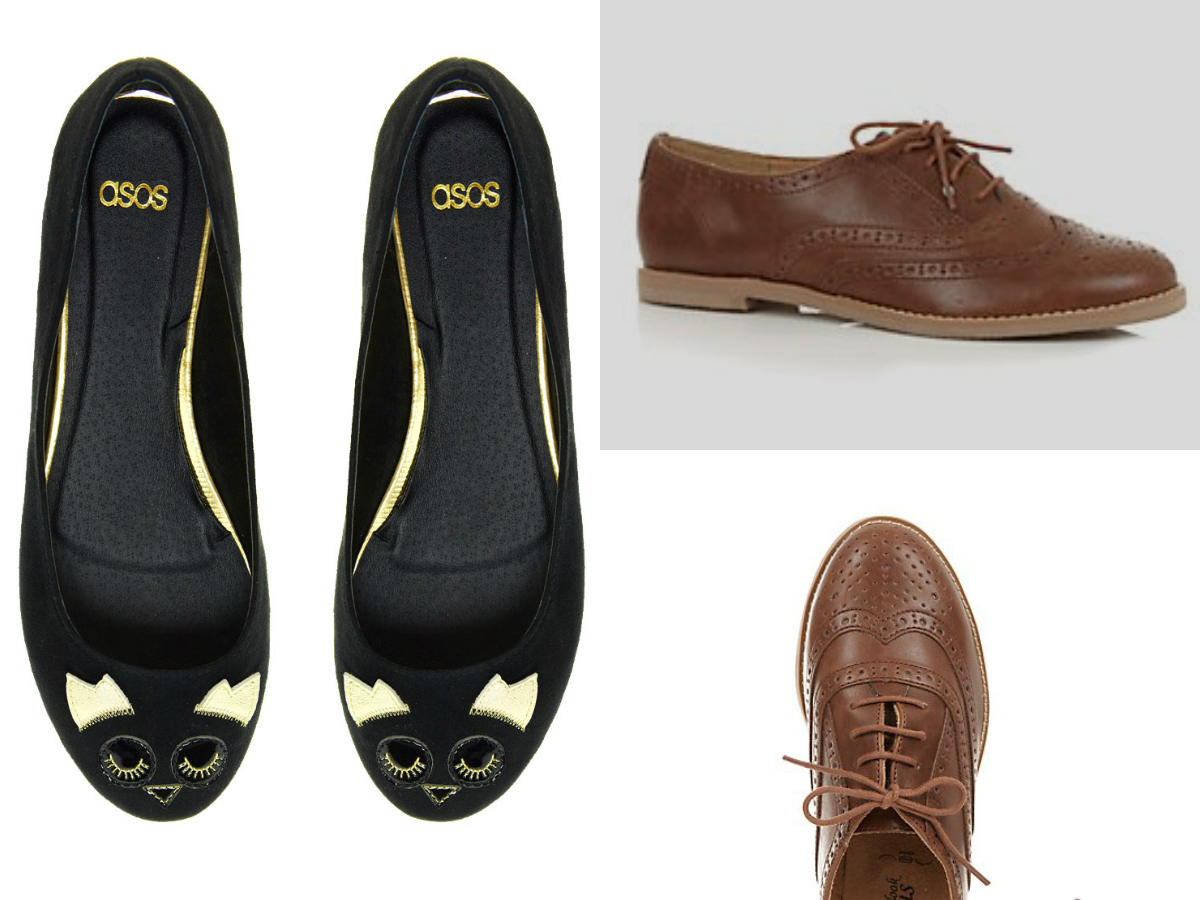 And now to shoes. I have two pairs for you to choose from, because I couldn't decide whether I was mad for liking the kitty flats (they remind me so much of the Charlotte Olympia ones I CRAVE) or if they are in fact acceptable for someone over ten years of age. To balance it out, I chose a pair of brown boyish brogues, which I think complement the girly florals of the dress perfectly. The cat flats are €21.21 from ASOS and the brogues are €22.99 from New Look.
Advertised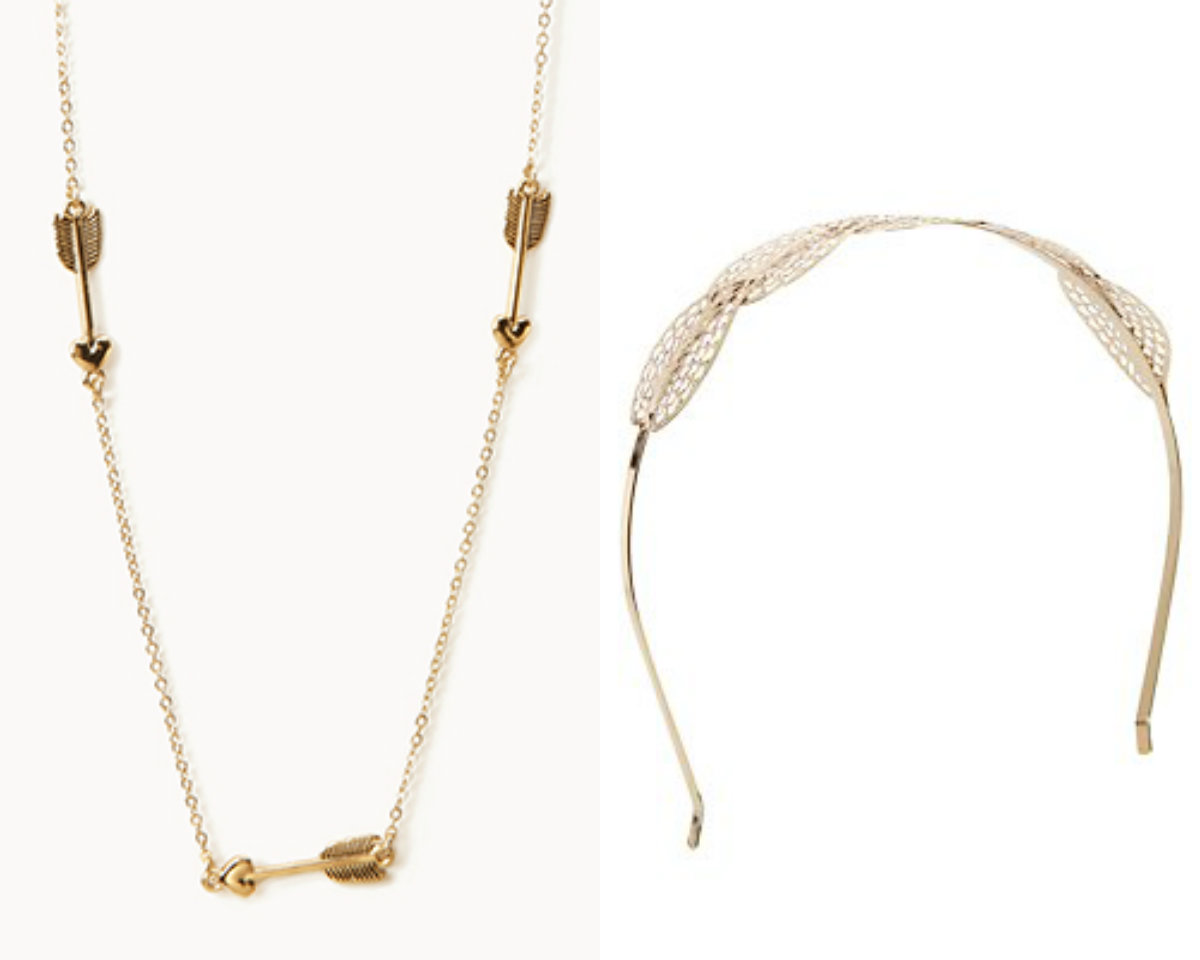 If you chose either pair of shoes you have about €8 to spare, which is just enough for some cheap'n'cheerful sparkle. I took my cues from the styling of the dress on ASOS - the delicate gold jewellery goes so well with the bold flowers. This arrow necklace from Forever 21 is dinky yet cool, and at €3.90 the price is dinky and cool too.
You could also part with the remaining €4 if you wished by spending it on this sweet gold leaf hair band from New Look, but I would understand if you'd prefer to buy sweets with it instead (that's what I'd do).
There we have it - a summer look for under €50. What do you think?