 Karlie Kloss is not just a model. She has become a spokesperson for encouraging young women to get into tech. But, well, she still is a model - so she looks damn good doing it.
If you were a 'model who codes', what would you wear to talk about technology? Not a nipple-exposing sheer top, anyway. Or a bikini and angel wings. Even if you wanted to prove you're not just a pretty face, you wouldn't actually turn in a literal paper bag to prove it, either. Empowering youngsters and talking tech is serious business, and sensible clothes are required. Not too sensible, mind. You don't want to look like you're dressing up as a serious coding-type person when you don so many more hats than that. Besides, unless you're Jessica Pearson or Diane Lockhart, business suits are boring.
Carly's outfit was simple - but not blah. Black jeans and a top - k, anyone can do that. The cropped jacket with matching shoes. Ah! There's the genius. And the best thing about it is that it's not particularly trendy. It's just casual but polished; a timeless low-key work combination.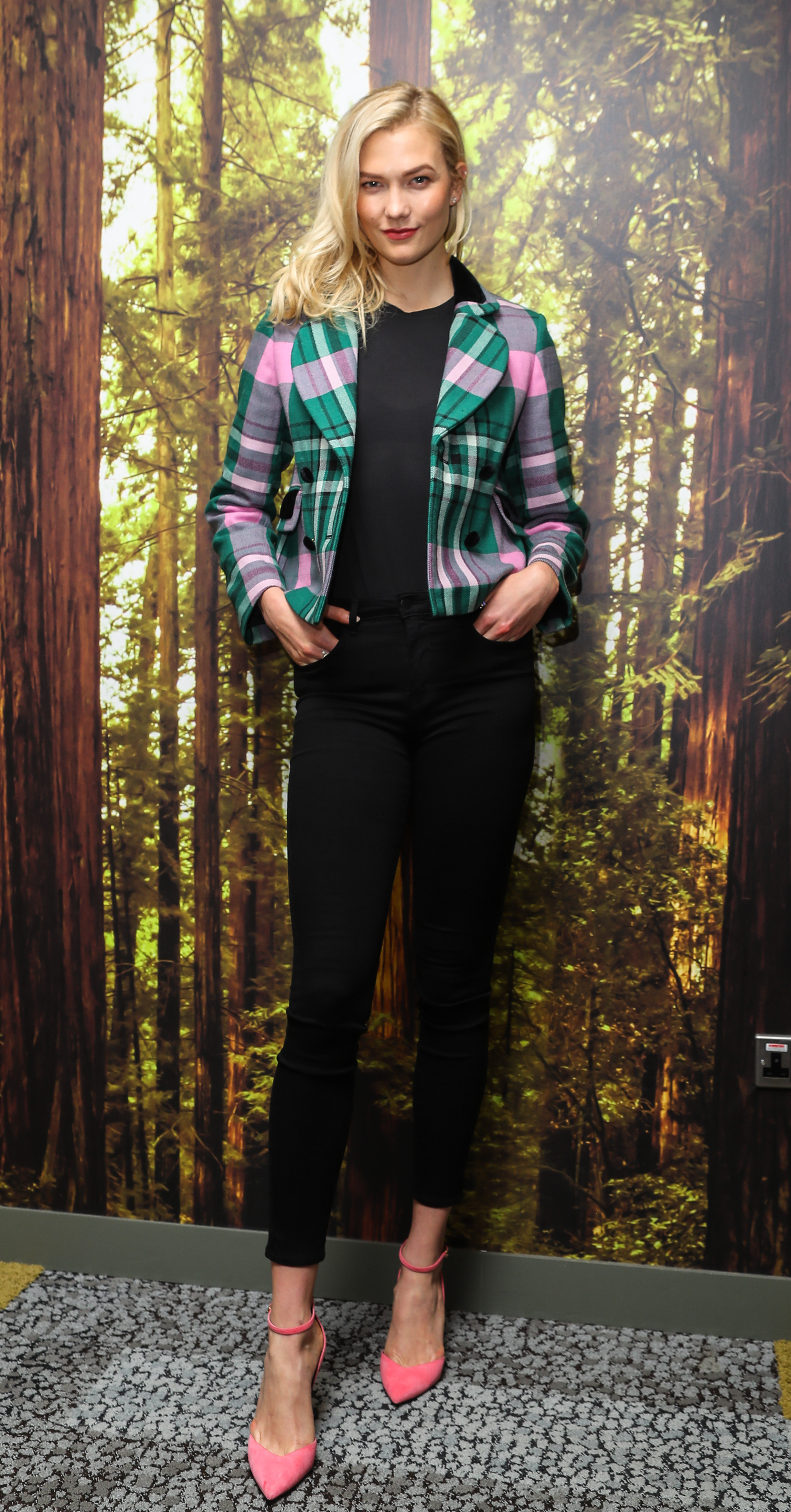 Ankle strap courts are in at the moment, so it won't be hard to find a pair. Finding a bright pair that picks up a pop of colour in your jacket is slightly harder.
But that's what we're here for.
Advertised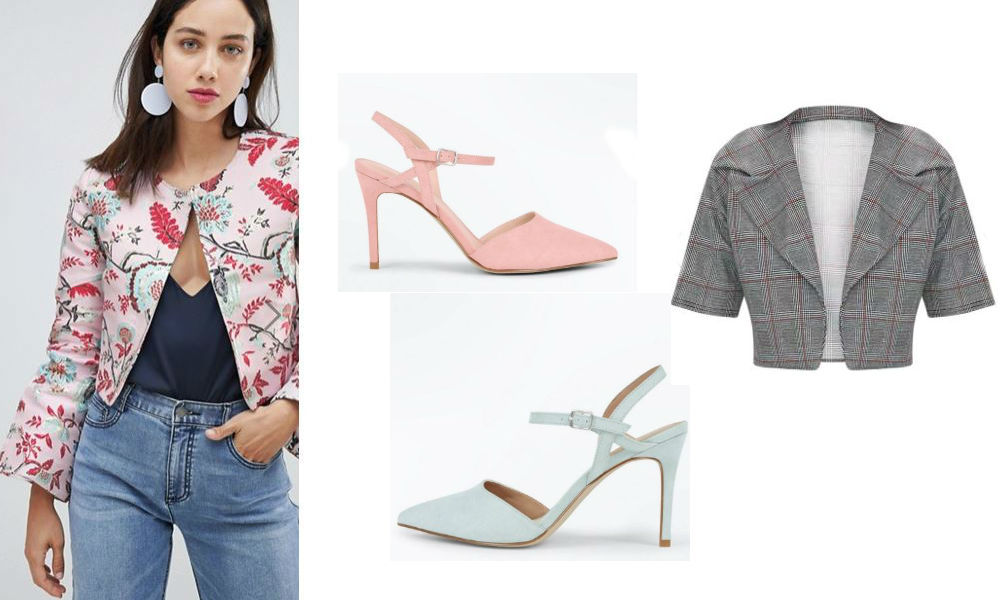 New Look Suedette Ankle Strap Pointed Court Shoes €27.99 / Dolly & Delicious Allover Premium Embroidered Kimono Sleeve Cropped Jacket €117.51 / Black Check Cropped 3/4 Sleeve Blazer €22
 And the jacket to rule all cropped jackets: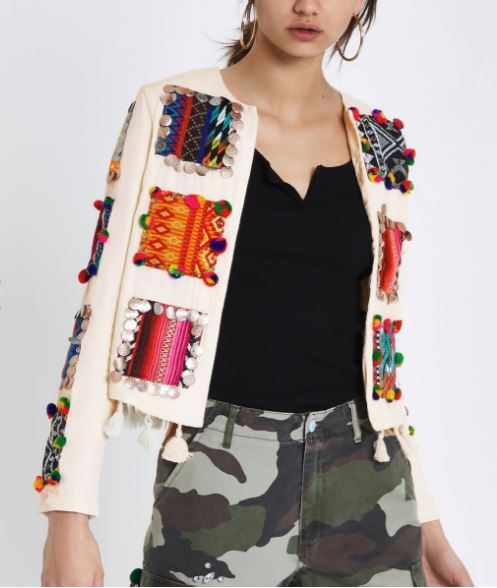 Advertised