 Your summer jeans alternative is safe
Ah, the denim skirt. Long, mid-length or short, it's the obvious alternative to jeans. Instead of encasing your legs in stickiness, let them run sweat-free with your trusty denim skirt.
I have a Topshop denim skirt in a summer clothes cardboard box that I'm willing to be able to wear again. But I almost definitely won't because it's basically hotpants, but without the pants bit. Luckily, I have another denim skirt, bought in Forever 21, that I definitely will wear this summer, because it's respectable and cute and will go with sandals or boots. You probably have one in your wardrobe, too.
Karlie Kloss was pictured in a similar style yesterday, styled with a plain white t-shirt and bomber jacket.
The denim A-line button down is a versatile piece that would be as at home in a (fairly casual) workplace, and obviously at the weekend for BBQs and lunch al fresco.
Advertised
We found a Ralph Lauren - king of preppy cool - version on ASOS on sale for €60 (down from €100).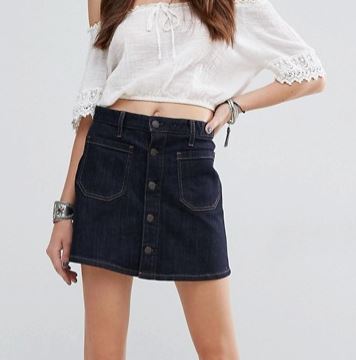 I love a good mini, but if you'd prefer something a little more demure how about this Gerry Weber Denim Bell Skirt Blue, on sale for €73.50 in Arnotts.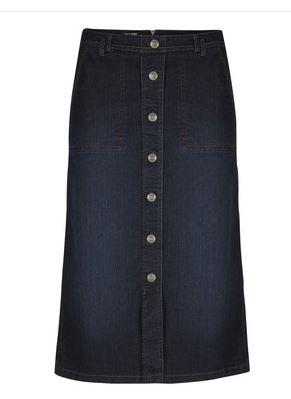 And H&M has this €19.99 number if you don't feel like dropping the big bucks.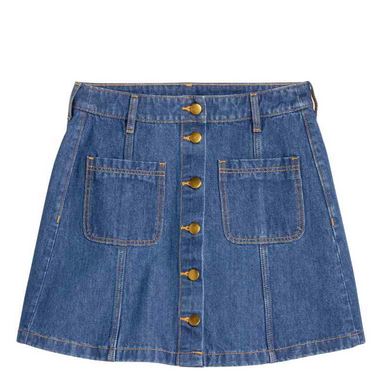 Advertised