 The outfit she wore as Pippa Middleton's not-bridesmaid divided opinion, but Kate Middleton's dress also spawned the most surprising '80s inspired style trend of them all
Are we all going to be dressed like mothers-of-the-80s-bride next season? No - we'll be dressed like Kate Middleton at sister Pippa's wedding. Which is the same thing.
The '80s are back in a big way. Next season, 'twill be all about power suits and slouchy boots and dresses that make your boobs look way more droopy than they actually are. Kate's not-bridesmaid Alexander McQueen dress would never have been given the trend go-ahead if someone like Princess Beatrice wore it, but the Kate Effect does not discriminate.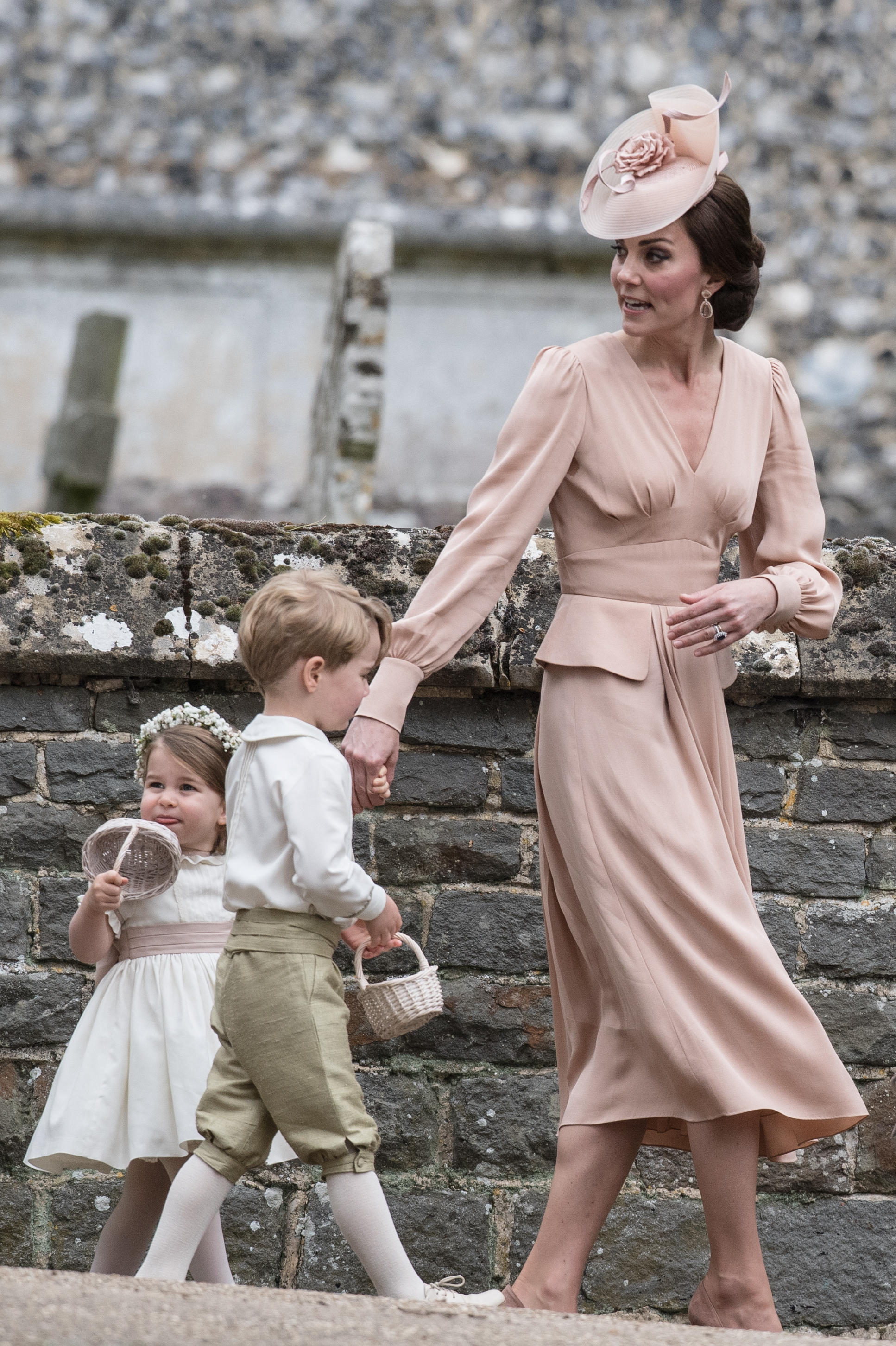 We consider this dress to be '80s because that's the decade it was last popular in, but the style originated in the 1930s. The slightly puffed sleeves and draped cut have a Katherine Hepburn feel, and in a different colour and length, Kate's dress may not have been considered as 'mumsy'.
Advertised
Mango has a dress in stock right now that vibes off the '40s / '80s style and according to the model, it's a lot cooler than Kate's guest dress.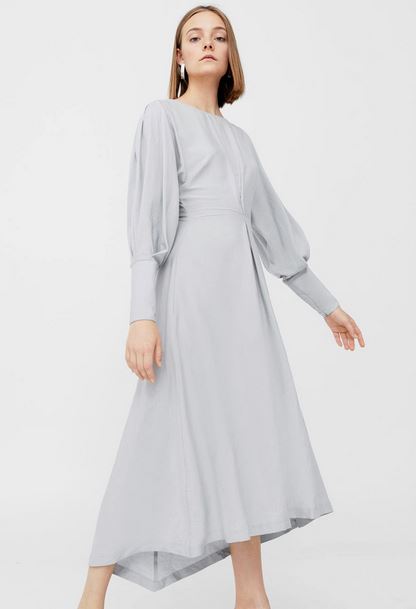 It's strangely sexy despite the almost complete covering up of skin, proving it's all in the attitude. Kate is a lot of things, but she's not cool. Perhaps her dress on someone like Cara Delevigne would have initially been more appealing?
No matter now, the style is back, it's a good one for an autumn wedding. Wear it yours with non-perfect hair and interesting shoes, and you've got a wedding guest style triumph on your hands.
Advertised