 Yes, you read that correctly, the Pantashoe - a hybrid between boots and pants - has been created and some of the most stylish celebrities are trying it out.
Kylie Jenner may have already stepped out in a pair, but it was at the Met Gala that the Pantashoe got its red carpet debut with both Salma Hayek and Lily Aldridge wearing them. You might be getting flashbacks to '80s workout videos, but the eye-catching look has actually been created by designer brand Balenciaga and it costs €2,250.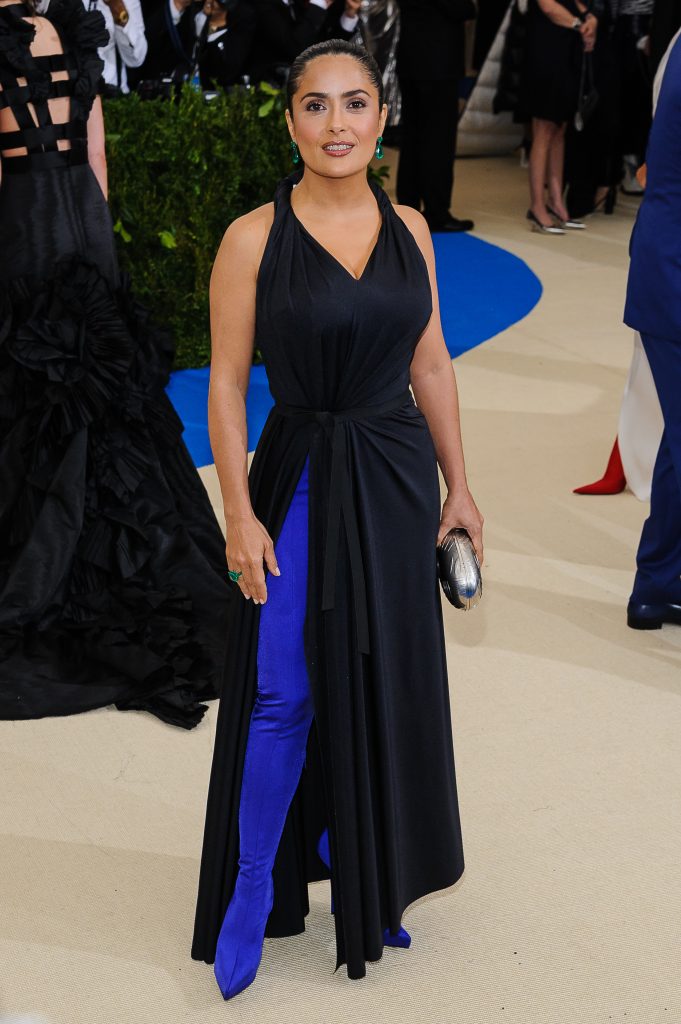 While these celebs are keeping to this year's Met Gala theme of the Art of the In-Between, fashionistas are predicting that we'll be seeing a lot more of this hybrid. Thigh-high versions are also available and a variety of colours.
Putting them with a floor length gown is clearly a bit strange, but Lily Aldridge kept hers on for the after-party, and with a plain long tee they look much better. The brightness stands out against the black and makes for a retro twist. Just please, no more pairing them with floor length gowns; we can't take it.
Advertised