 Our guest writer Faye Morgan tells us how to channel your inner '80s style with some inspiration from "Sex Education", a Netflix original series.
You may have seen Netflix's "Sex Education", a comedy-drama that follows the life of Otis, the son of a sex therapist. It explores how this impacts his life for the better and worst while diving into problems his fellow peers face throughout their own journeys.
Although this series does excel in entertainment value, it also soars with flying colours in regards to their styling of characters with bold patterns and '80s chic accessories. Each character has their own individual styling in regards to their background and personality yet each character seems to pull off an '80s closet perfectly.
Eric and Otis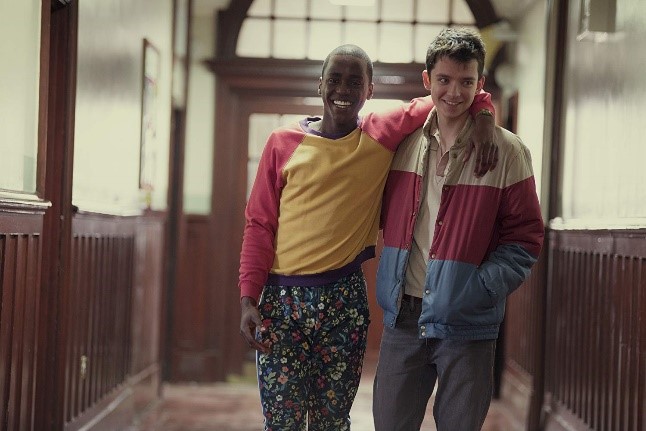 Eric and Otis show us how effective block colours can be whether it's on a loose crew neck jumper or on an '80s-style bomber jacket. Pair this with loose fitting mom jeans or - if you are a bit more daring - some printed trousers. To complete your '80s-inspired look, top your outfit off with some casual trainers. I' recommend Adidas Originals Continental 80 or some Old Skool Vans.
Advertised
Maeve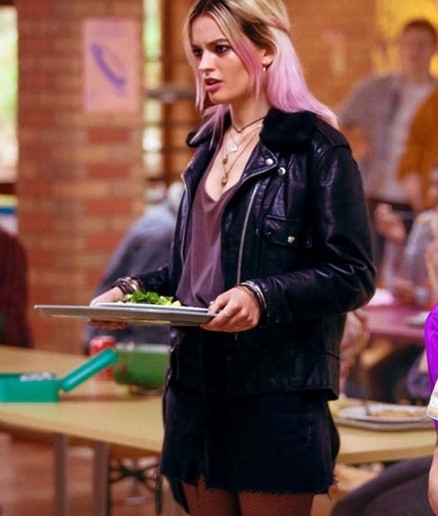 If bright colours and bold prints aren't for you, don't worry, you can still channel your inner '80s. Maeve is a great example of how '80s grunge can work flawlessly with the right accessories. Her character tends to stick more to distressed denim mini skirts pairing them with fishnet tights which creates an edgy feel to any '80s grunge look. Add a basic cami in the colour of your choice underneath a leather or fringed jacket to add some texture and don't forget to play around with accessories.
Personally, I love Maeve's signature look of her layered necklaces and hoop earrings. Her style allows her a lot of room for dramatic jewellery. Team this look with leather boots such as Doc Martens and you've captured an edgy '80s grunge look.
Always remember you can play around with these looks to make them your own. Check out Netflix's "Sex Education" for some more '80s fashion inspiration and tips.