 The trend that has been trying its very hardest since the 1990s to finally be cool
I understand if you try to resist this at first. It's a trend that's most recent incarnation before now was probably the most uncool thing you could own.
Designers have been trying to bring bum-bags back since 2012, re-branding them as hands-free bags, which no one really bought. Because they're bum-bags, plain and simple! I already have a 'hands-free bag', anyway. I put my arm through it, and it sits there, swinging quite happily on my shoulder.
Stirrup pants (or ski pants, as I just to call them back in the 1990s) and crop tops were fashion items non gratae until fashion people started wearing them again in an unironic way.
Miroslava Duma
And designers won't let it go. Alexander Wang sent models down the runway with bumbags for his SS17 show. There's Bella now. She is not putting that thing around her waist.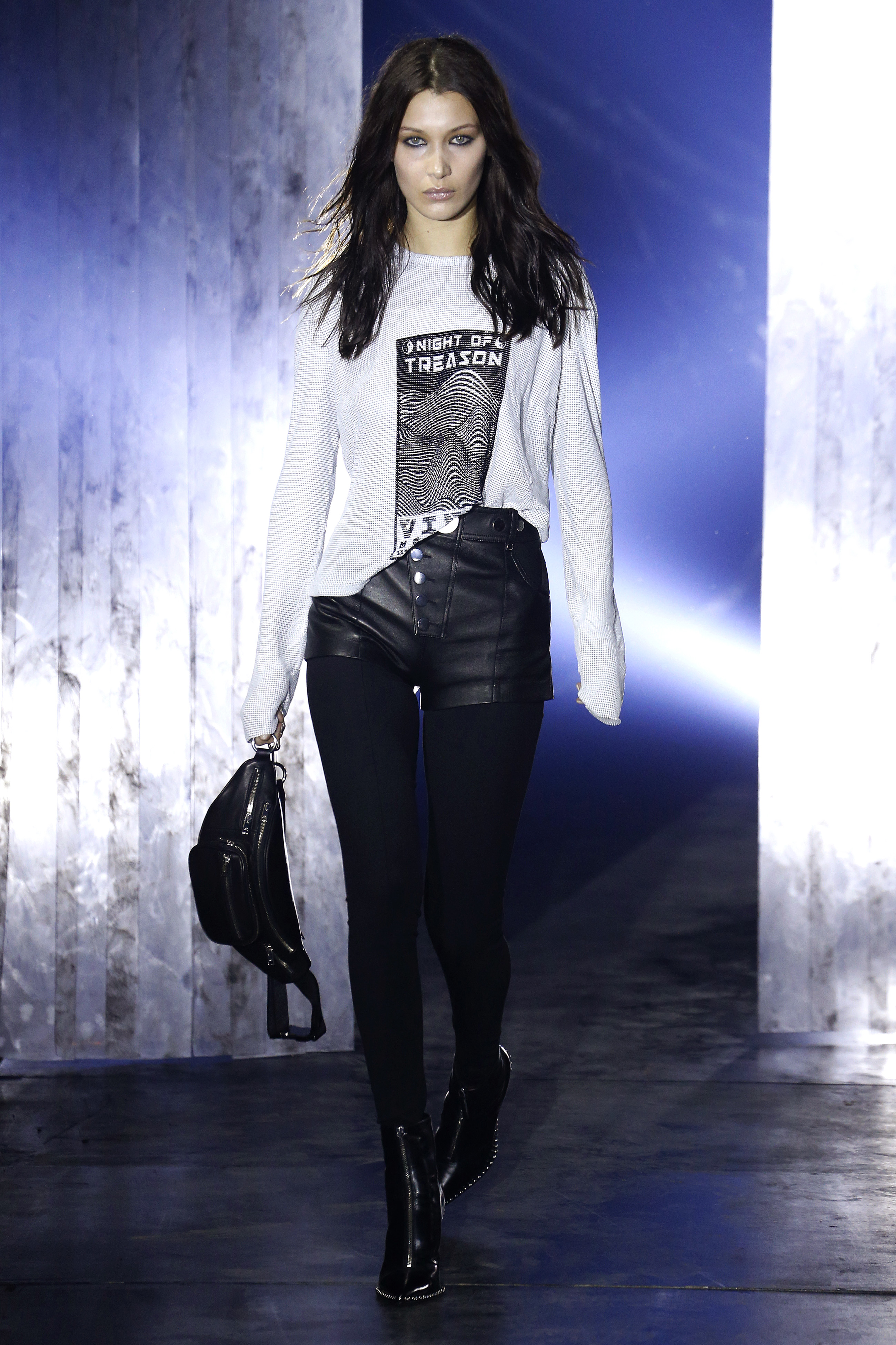 And then, he included them in his SS18 bag collection! Alexander Wang is just not giving up on the bumbag.
Advertised
But this time, we'll be wearing it not on the bum, but, eh, like a regular handbag. Right so.
Marc Jacobs is bringing it back to its LA fluoro, rollerblading roots.
And Fenty Puma went oh-ver-size.
If you think of the bumbag as just another bag style, it doesn't seem so bad. And hey, it's probably the easiest way to stay ahead of the style crowd. The high street is already in on it. So you can get yours today.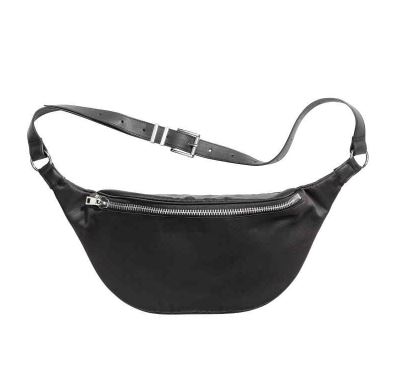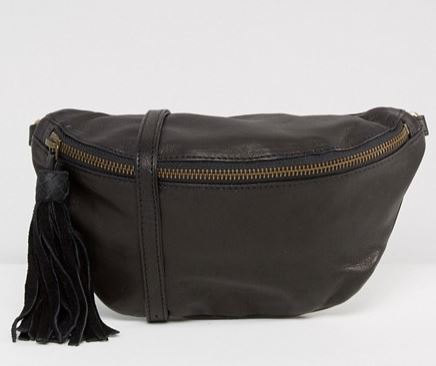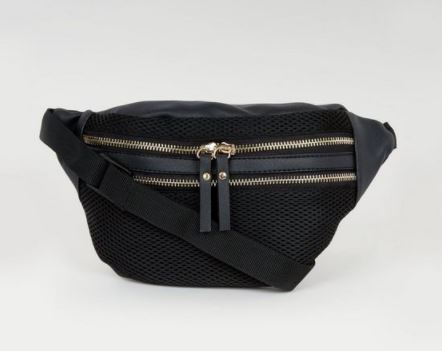 Advertised