 Adding this little detail to our denim is the perfect look for summer.
Where would we be without our denim shorts? They're the first thing we pack in our holiday suitcase, festival bag, even a trip to the Irish coast 'just in case'. Well, now embroidered denim is all over the high street and it doesn't look like something that should be in the kids' section. Floral designs are definitely the favourite but shop around, there are some lovely Aztec prints around if you don't want to go too girly.
This adorable look isn't just for your shorts; trend-setter Bella Hadid has proved it can work on pretty much any denim item, rocking it with a jumpsuit and full-length jeans. Topshop has a great selection of embroidered pinafores and if you're after jeans, Zara is the place to go - we're in love with the white full lengths below. Now we're just waiting for a certain shop *coughpenneyscough* to jump on the hype.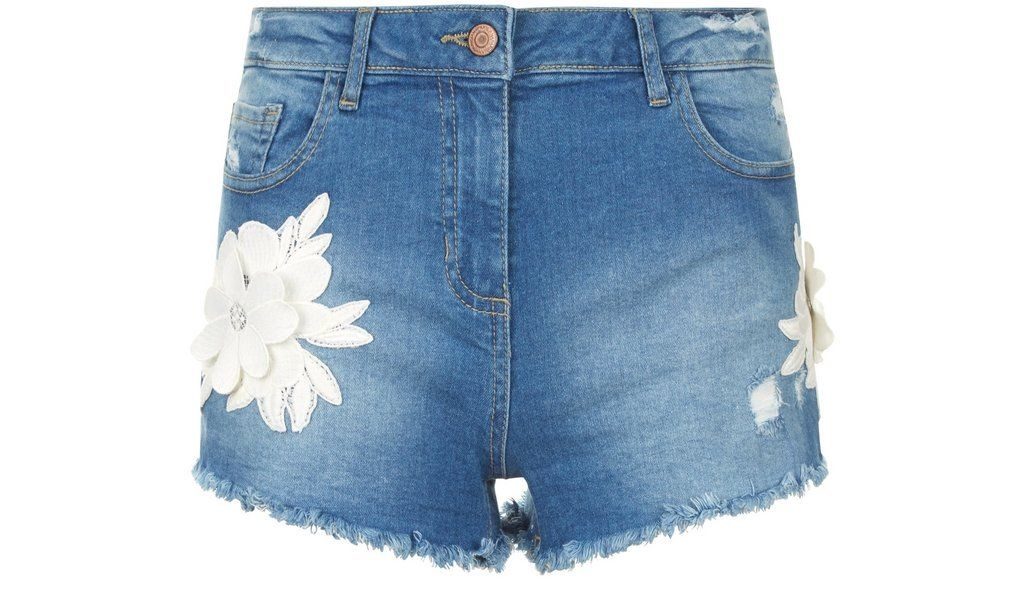 New Look 3D Floral Embroidered Shorts €34.99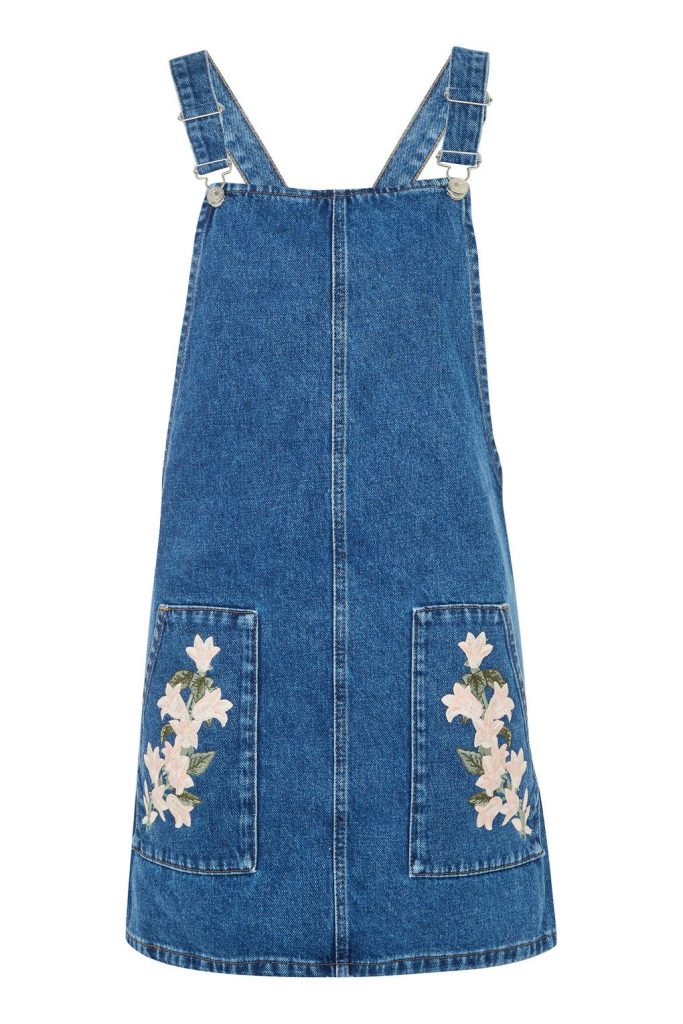 Topshop MOTO Tulip Embroidered Pinafore Dress €60
Advertised
New Look Black Floral Trim Denim Shorts €29.99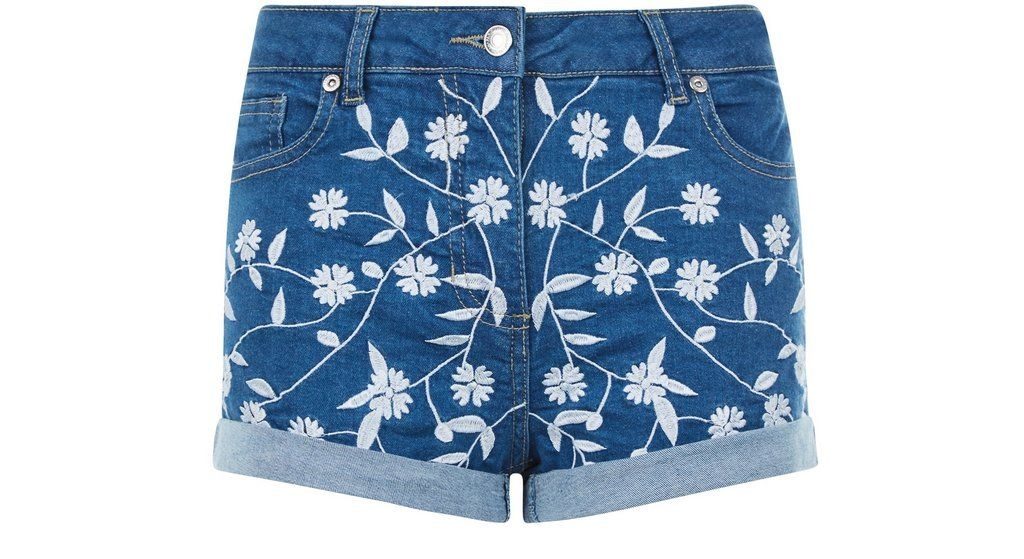 New Look Parisian Blue Floral €29.99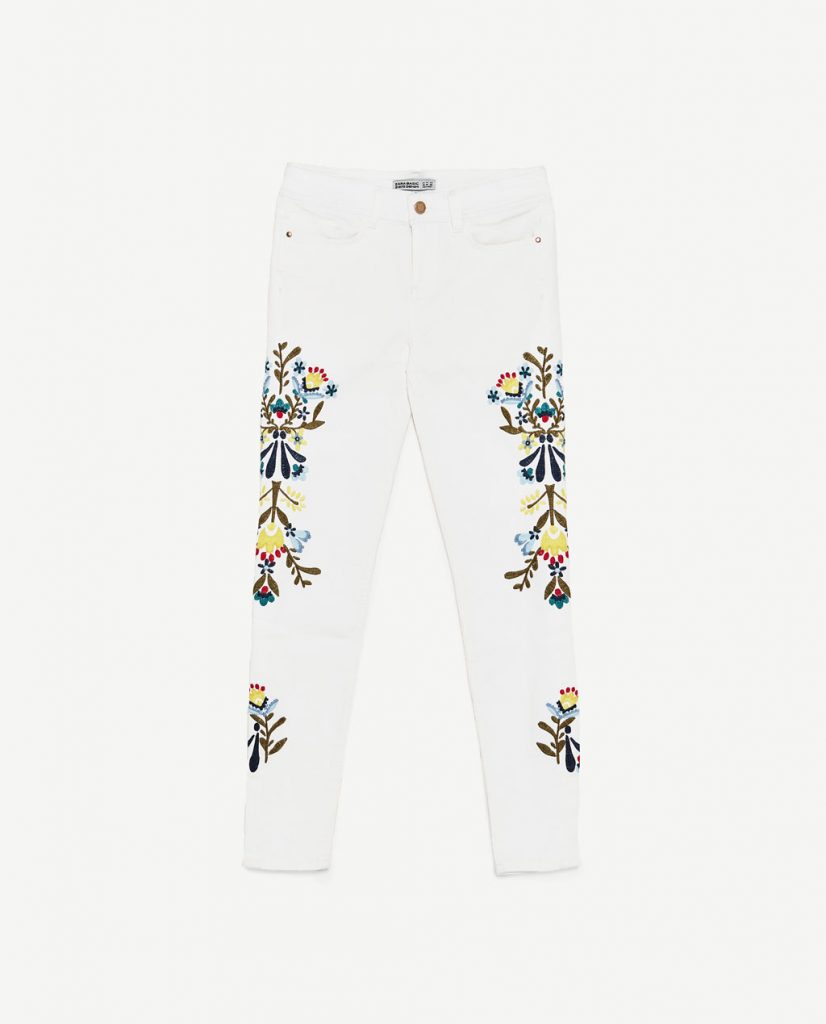 Zara Mid Rise White Jeans €49.95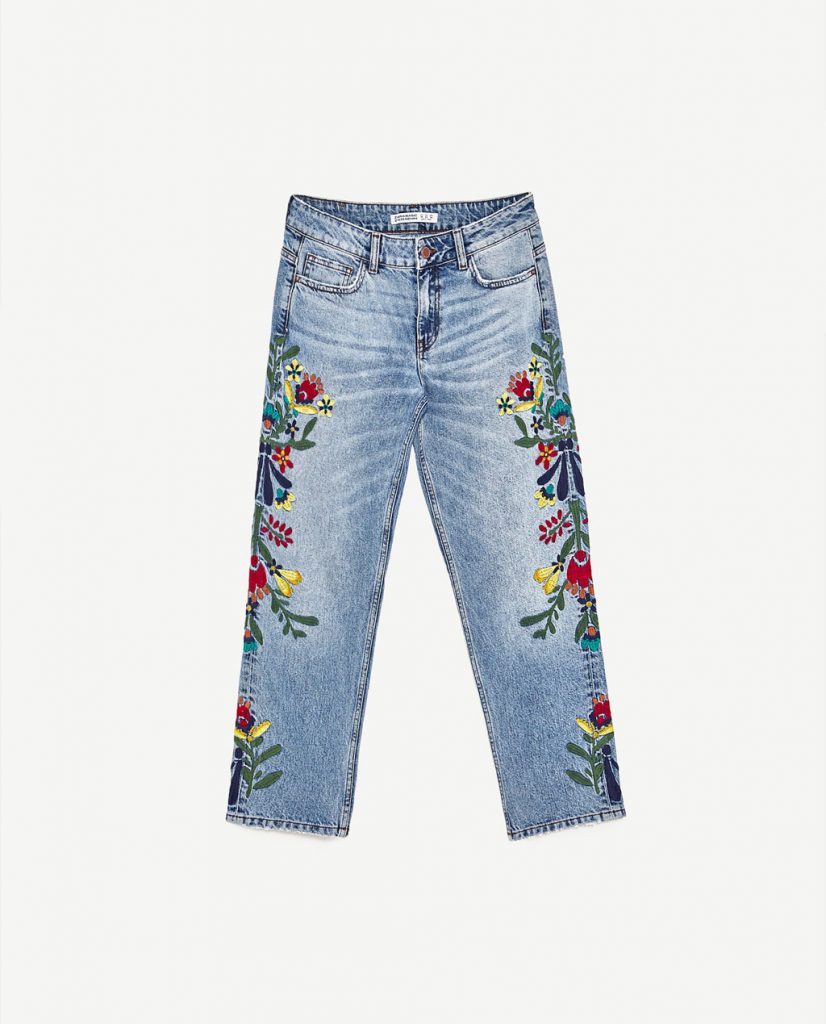 Advertised
Zara Mid Rise Jeans €49.95