 A certain type of businessman wear the same summer uniform, and they're right to; it's a formula that works.
Some businessmen will never not wear their dark grey office suit. Seeing very serious CEO Wall Street type in his civvies is like having natural nails after a year of Shellac. It just doesn't feel right. But a businessman who's not a fly stuck in an everlasting spider web of capitalism is one who mixes things up a bit. He may not wear a tie; he may not even own a tie (no, he probably does, for board presentations). This guy might sometimes even take his jacket off and roll up his sleeves, and not because he's too hot from stress. In summer, he doesn't confine himself to a sombre colour palette. In summer, he wears beige and blue.
You've seen the businessman's summer uniform. It's beige, or camel or khaki, generally off-white chino-style trousers and a light blue shirt. Even with half the men in the office wearing this colour combo, it looks good. It looks professional without being staid. It looks weather-appropriate. More importantly, it feels weather appropriate. A businessman in his summer uniform could go for an after-work drink in his regular drinking-hole and still command the presence he more than likely craves.
The Look
I'm making sweeping general statements here, but men don't mind wearing a similar outfit to their co-workers or friends. If two graphic designers, say, turn up to the studio wearing cons, jeans, a slogan tee and a hat, that's cool. If two members of middle management wear cream chinos and a blue shirt, they'll happily walk to the coffee shop together, shielded from the infamous same outfit shame that consumes the ladies. Dressing for the office is hard when you want to look good. It's harder in summer when you want to be cool, in the temperature sense, but still appear professional. So take a leaf out of the businessman's style manual and rock your cream 'n' blue. But, let's put a spin on it with accessories, shoes and jewellery because unlike The Man, we don't want to blend into a sea of office lemmings.
Get Dressed
Advertised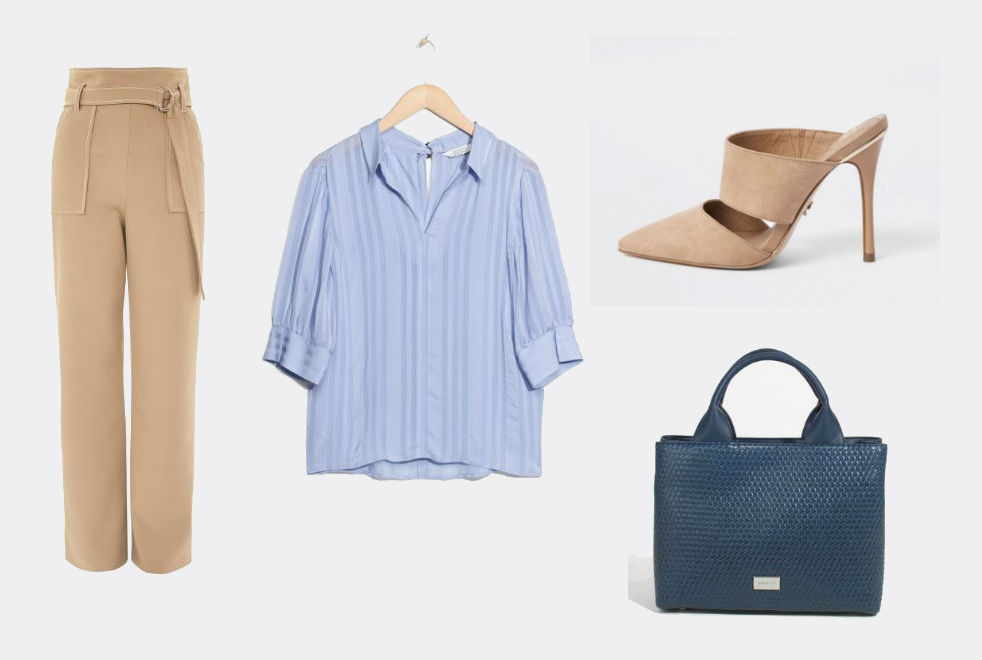 Topstitch Wide Leg Trousers (€26 was €76) / & Other Stories Pink Pointed Toe Stiletto Mules €55 / Parfois Riscada Tote €39.99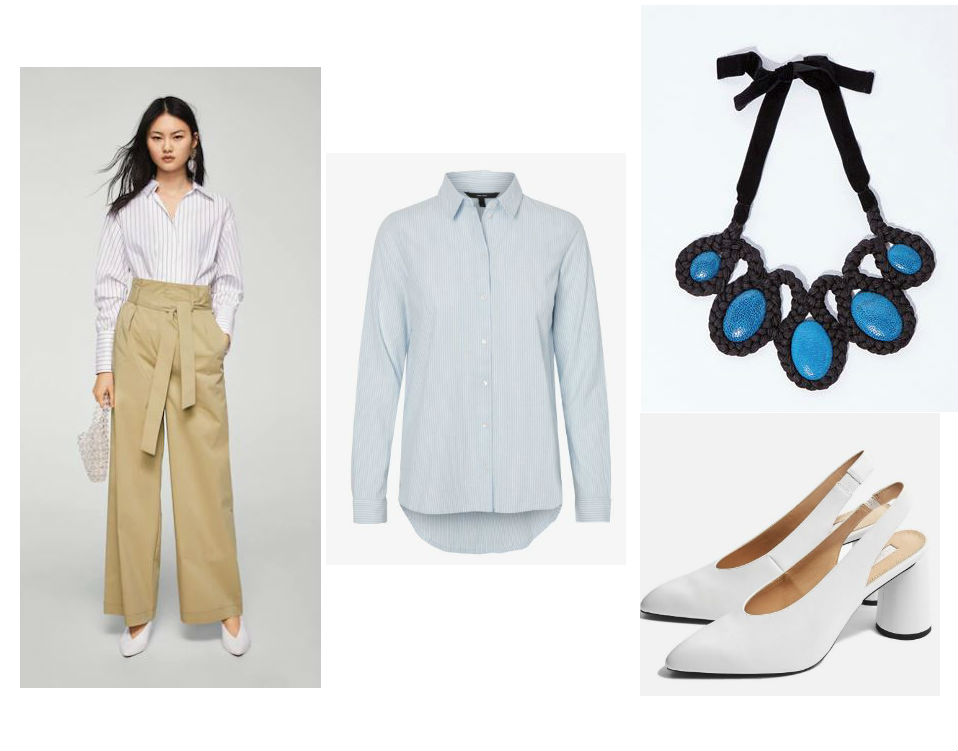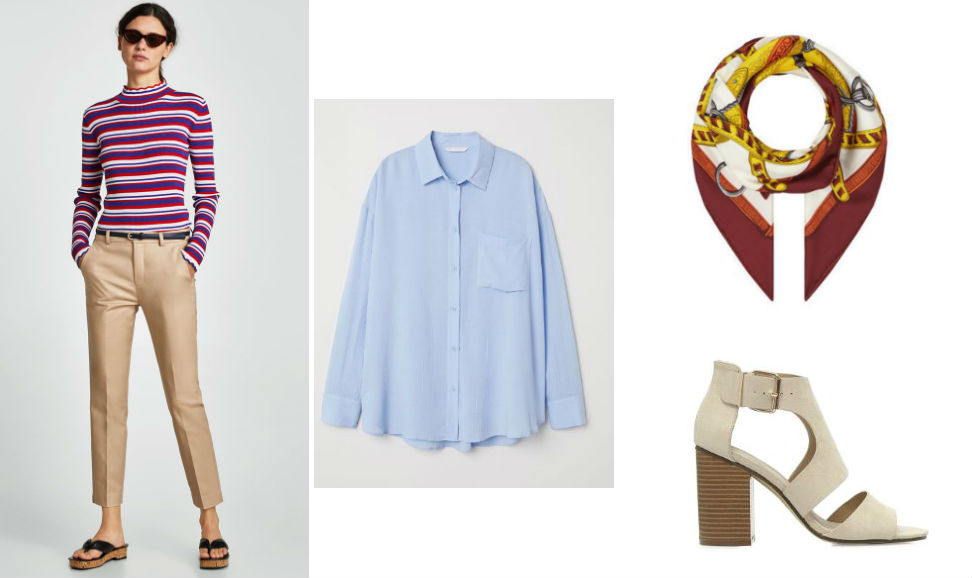 Advertised