 Full disclosure: I freakin' love dressing gowns, I'm wearing one as I write this. So comfortable, so stylish, so classy! Especially the kimono style. I've been known to dress and THEN put a dressing gown on over my clothes, so I can be comfortable, and then whip it off quickly if the doorbell rings and maintain the illusion that's so important… to my postman.
So when I saw the oriental trend trickling into the shops I was VERY excited. Finally a way to basically wear my pyjamas outside the house without fear of mockery.
I am now officially MAD into acquiring a kimono jacket. Luckily for me the shops are full of these bad boys.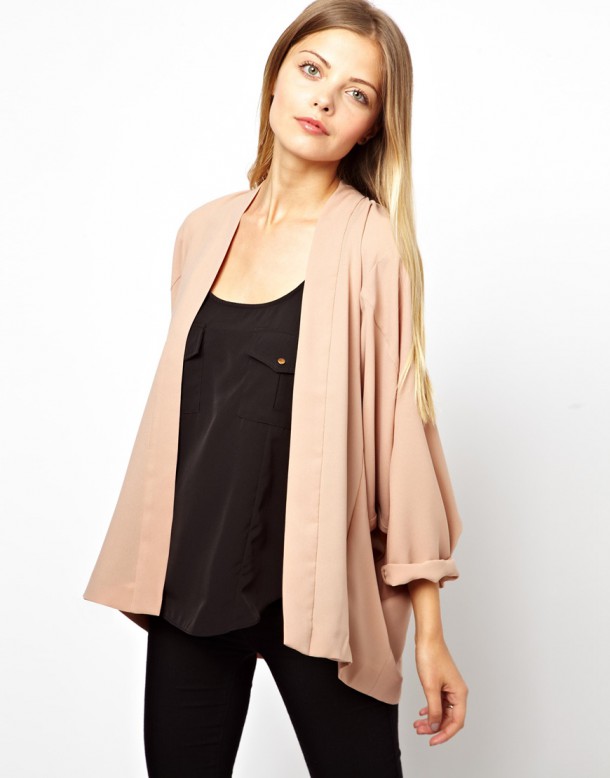 Asos Kimono Love the easy to wear nude colour and the drop shoulder on this ASOS number. It nails the shape and the slouchy mood of the kimono jacket without going for a print, so it's a definite winner for versatility. This would look amazing on someone nice and tall, worn instead of a blazer. It's 53.02.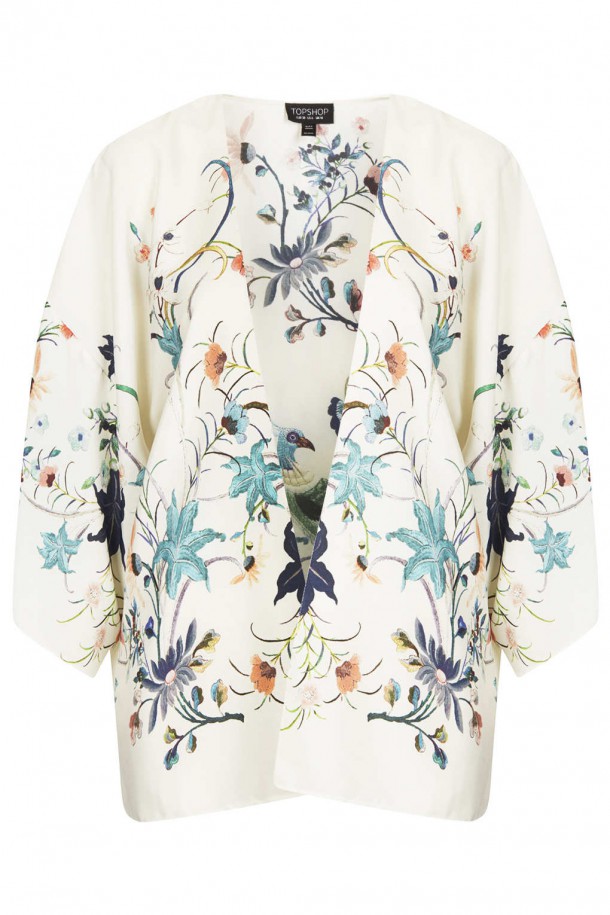 Advertised
Topshop Bird Print Kimono Topshop have loads of great choices on offer, but this cream bird print kimono is my favorite. I love the neater cut of this, it's relaxed without swamping you in fabric, I'm on the shorter side, so the more fabric I wear the chunkier I'm prone to looking! Plus I think this would be a great way to dress up some jeans.
 Zara Printed Velvet Kimono  (below, left) You had me at velvet. I LOVE velvet. I know it's a controversial choice but I'm seriously lusting after this gold number. A bit winterier than the others but very luxurious, very glamorous. I think Zara have really hit the nail on the head here. Plus it's reduced in the sale €39.99.  Magic! I love the way it's styled here, but I have a black silk dress that's crying out for exactly this jacket.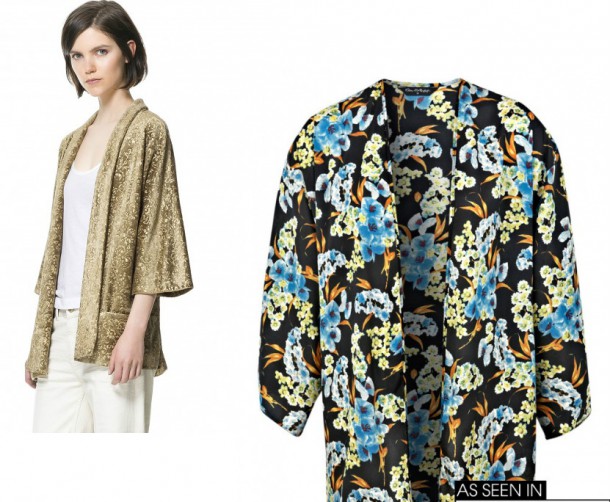 Miss Selfridge Oriental Print Kimono I must admit I rarely shop in Miss Selfridge.   Maybe I'm slightly allergic to it having worked there as a teenager? I can't help liking this cheery number though. The slightly longer length is bound to be a bit more forgiving and I know they're calling it oriental print, but I think there's something hawaiian about this floral. It's a good summery piece that won't look out of place in autumn either. Win!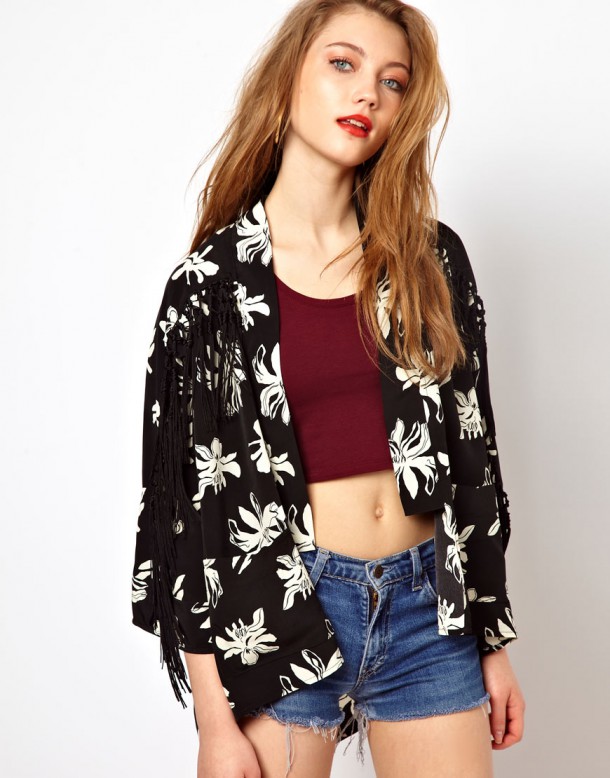 Viva Vena Pasadena Kimono in Floral I love the unusual cut of this, both at the front with the cut away lapel and at the back which features a cut out up high and a flattering draped hemline. You can't go wrong with a graphic black and white print PLUS this baby has fringed sleeves. Perfect as a festival cover-up. It's €53.68, midriff optional.
Advertised
So what do you think of the oriental trend?  And most importantly:  will you be rocking a Kimono?