 Victoria Beckham showed her AW18 collection at NYFW yesterday looking every inch the established, important designer
Victoria Beckham is an established, important designer. Her brand is ten years old this year, and it's just getting better and better. Her NYFW collection was serious coats in expensive, durable material; luxe leisure wear; and bags you can actually hold a person in. No, you really can. Victoria got in one herself.
I don't need to tell you that Victoria isn't the type of designer who you'll only see at the end of their show or in one-off Vogue interview. She's active on social media so you can keep up with what she's wearing every day. And, sure, if she doesn't post it herself, a pap will. She's good at modelling her own collection, but she's also very good at presenting an accessible 'designer uniform' that is totally separate from the collection she's presenting.
It was mom jeans, a plain white tee and purple shoes at her show in September, an outfit anyone can copy. (Here's how). This time, it was a black polo, black flared trousers and - finally putting to rest the flares and shoe conundrum - black sky-high platforms; I spied them in a video. I like to think that she wore the same pair she wore to Kate and Wills' wedding. 2011 was the last time anyone wore such shoes, and though they're invisible under those flares, she might be attempting to bring them back. It's no surprise that she wore flares since she loves them so much.
Advertised
Despite the platform shoe, it's a chic, classy, timeless look and don't mind if we adopt it for the rest of winter and into the first cold days of spring.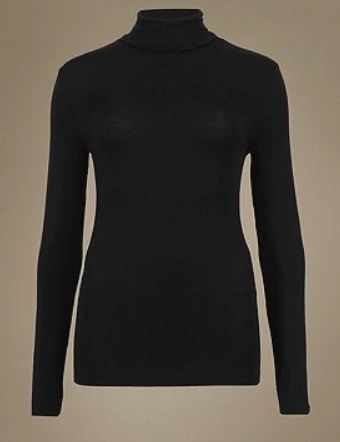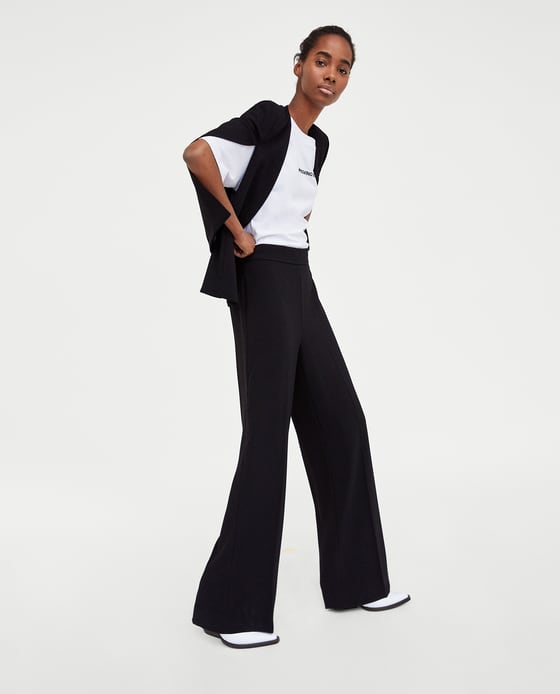 Advertised