 Back in September, we didn't realise that Victoria Beckham was modelling the outfit of the summer
No, I'm not going to hold my horse, and yes, I shall talk about summer, though we're still in the depths of winter. Yesterday, Victoria Beckham attended a Vogue Spain party in the most gorgeous dress and a curious shoe choice. Orangey-red and lilac aren't two colours I'd have put together, but obviously, now I'm going to do it all the time.
Orange is all over Victoria's SS18 collection, but it's those lilac hooves that are the two little stars of the show. She has worn them so many times before, but she's not pushing them. She just wants to let it happen. You heard it here first; lilac heels is the SS18 micro-trend only true fashionistas know about. Hey! That's you and me!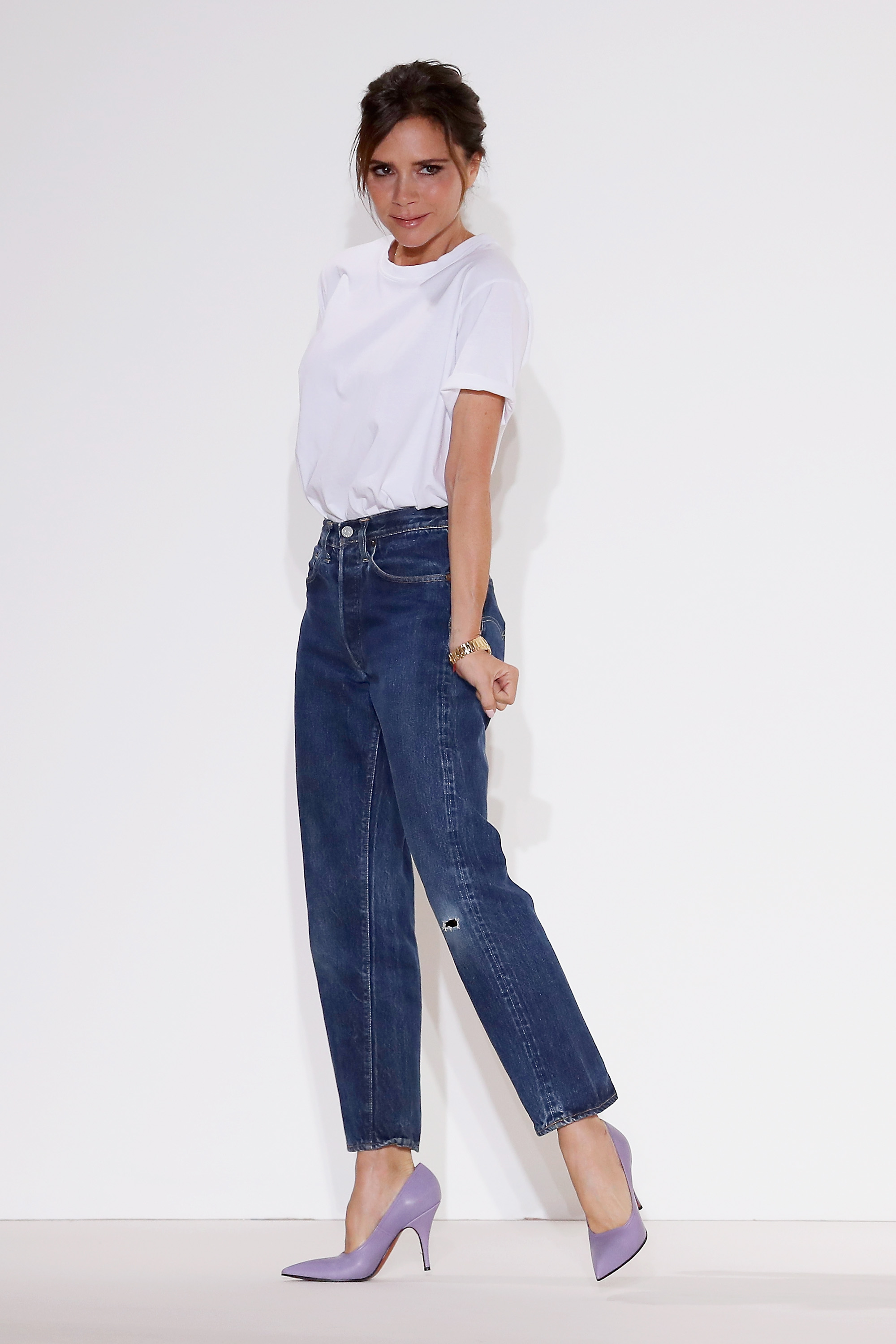 Advertised
Back in September, she wore them to her own show at New York Fashion Week with mom jeans and a plain white tee. We already know that these are the jeans du jour (and we've found some good ones) and look how those heels lift the outfit. You could wear this to work, and people would think you've made an effort. This, friends, is the outfit of SS18.
She's also sporting a laid-back hair do, we're pleased to see. Gone are the days, it seems, of perfect blow dries. Now all one has to do to look current is pull your hair back into a simple bun. Bonus points for loose bits at the front. Meghan Markle knows.
If you can't wait for Victoria's heels to arrive in BTs (...) you can get on the lilac shoe train rn with these guys from New Look.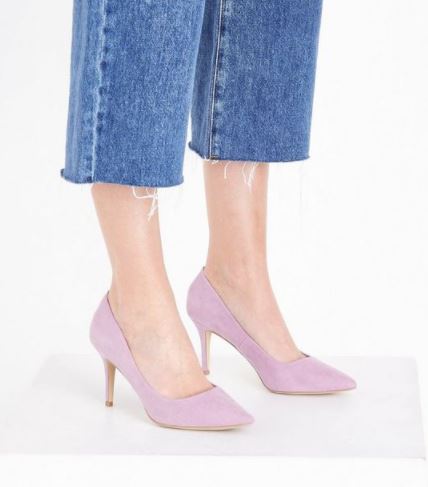 Advertised