 OK, OK, we get it. Skinnies are done. But why has this particular jeans style had to rear its divisive head once more?
I'm not talking about the straight leg or mom style. I mean flares which have somehow appeared all over the high street without warning AGAIN. I swear, I bought a pair, I wore them once, they went out of fashion. Then, I resurrected them when they came back into fashion, wore them once and they were out again. And the same thing happened a third time. And now, it seems, a fourth! It's a jeans style that more people hate than embrace and the fashion powers have decided it's time for another shot.
I don't hate flares. As I mentioned, I bought them and wore them. It's the yo-yo-ing out of style that irks me. The first pair I owned were the extreme wide legged Susst style that dragged along the ground and soaked up puddle water to the knees. I remember my parents laughing and fondly remembering their own foray with the jeans style in the '70s, when they originated and were actually cool.
That '70s style returned in the early 2000s and they have continued to bounce in and out of high street stores since then. Their constant popularity is probably boosted by celebrity fans; Victoria Beckham loves flares, and Olivia Palermo has been known to wear them once or twice or a thousand times throughout her style icon reign.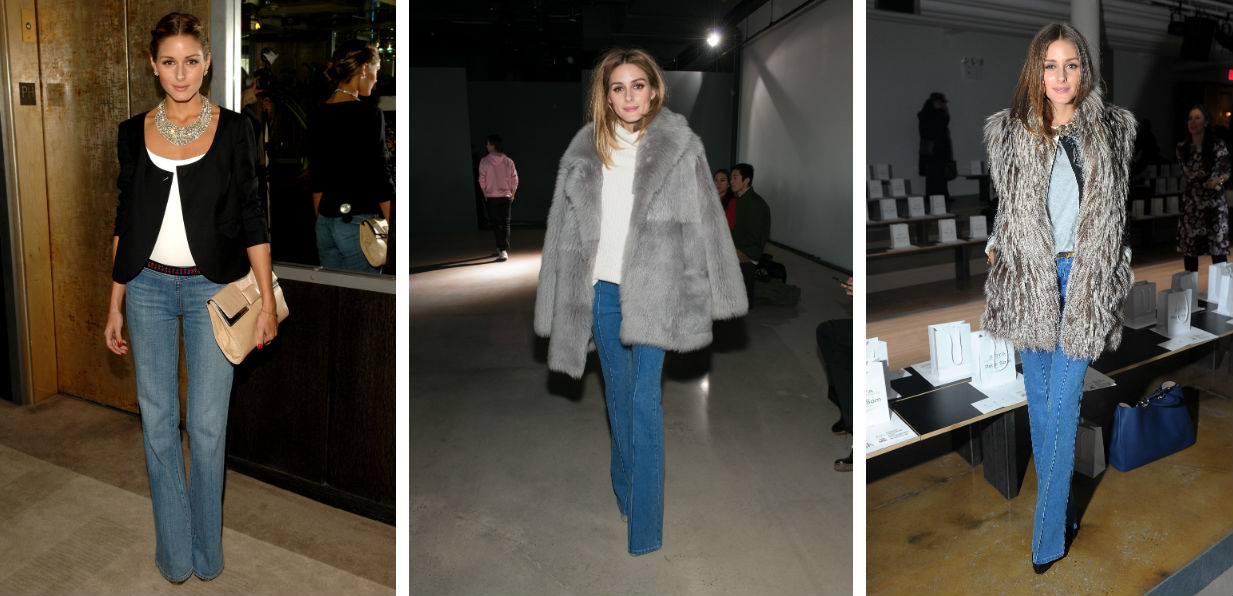 Flared jeans have their positive points. They have the power to make your legs look longer than Giselle's, for one. Just wear them with heels and a jumper and you already look more polished than you would with skinnies. They can be useful for hiding things, or carrying your belongings if you choose to forego a bag. I've never done this, but I believe it to be true.
So, end of the day, flares are back for a presumably short period of time. If you already have yours from last time 'round, wear them tomorrow. If you gave them away to SVdeP, you can shop them just about everywhere.
Victoria Victoria Beckham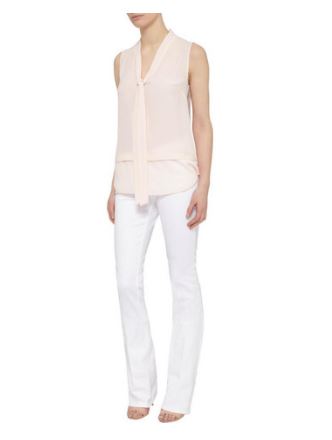 Advertised
Mango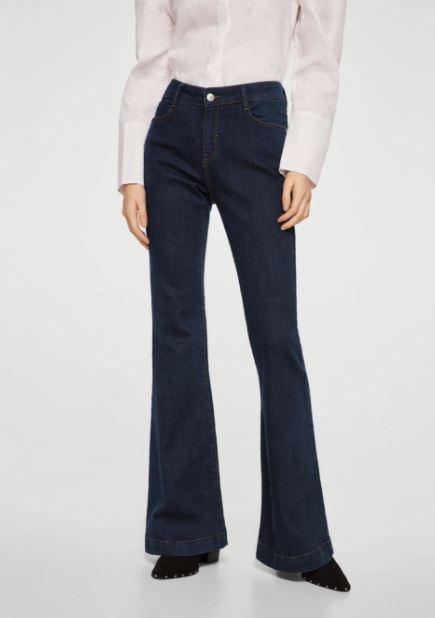 Topshop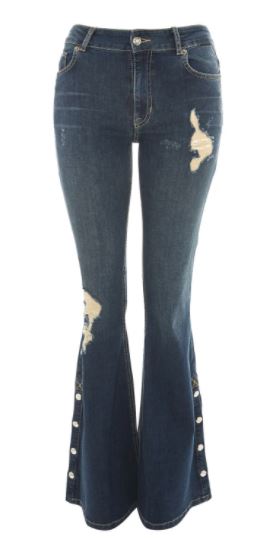 Denim Flare Jeans by Jaded London €89
New Look
Advertised