 Despite the fact that every fashion 'expert' wants to see the world in loafers, the white sneaker trend is going nowhere
But now the trend has reached Penneys, its time in fashion may be waning. Obviously, Penneys has stocked pairs white sneakers every year since it first opened its doors on Mary Street in 1969 (probably), but it's a certain type of the shoe that we're talking about; the type you can wear to the club if you want. The Kendall Jenner sneaker, if you will. Don't go thinking you can get away with those big clunky all-white running shoes American dads wear with baggy jeans to go sightseeing.
The style is simple; it's a classic block-white runner. Except you don't have to run. You can skip, dance, saunter or get a taxi to wherever you're going and sit there. That's the easiest way to keep them white anyway.
Kendall wears a pair by Kenneth Cole that cost way more than January will let you spend. Another hot pair are the ones Victoria Beckham favours Adidas. And this is how you wear them in winter. Go on and just wear a popsock if you can't bear an exposed ankle.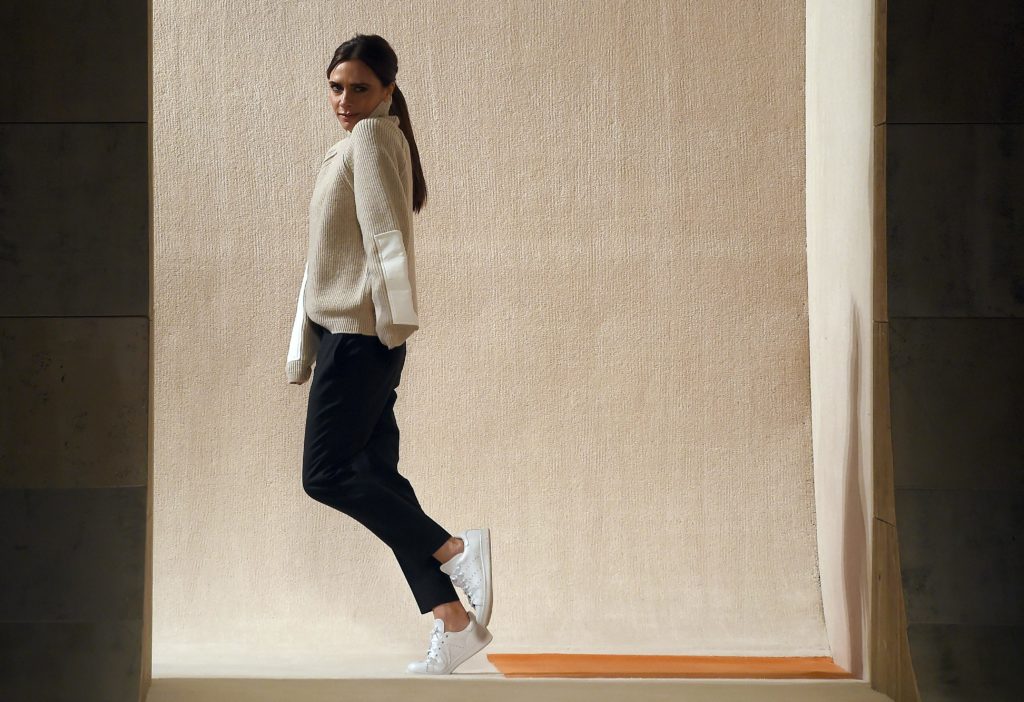 Advertised
If you want to try the trend on a dry, non-mucky day, pick up a pair from Penneys. Penneys describe them as a 'formal jogger', which is quite right. You won't be going for a run around the park in them; you'll be taking them to brunch.
Penneys Star White Trainer €11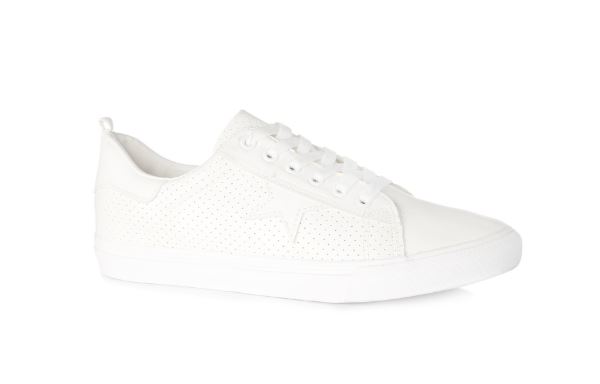 You can't see them in their full glory because they're so damn white, but trust us, they're the perfect cut-price pair. The pinprick detail is the touch that makes them more chic than sport, and they look more expensive than €11. Who wants to be a walking billboard anyway?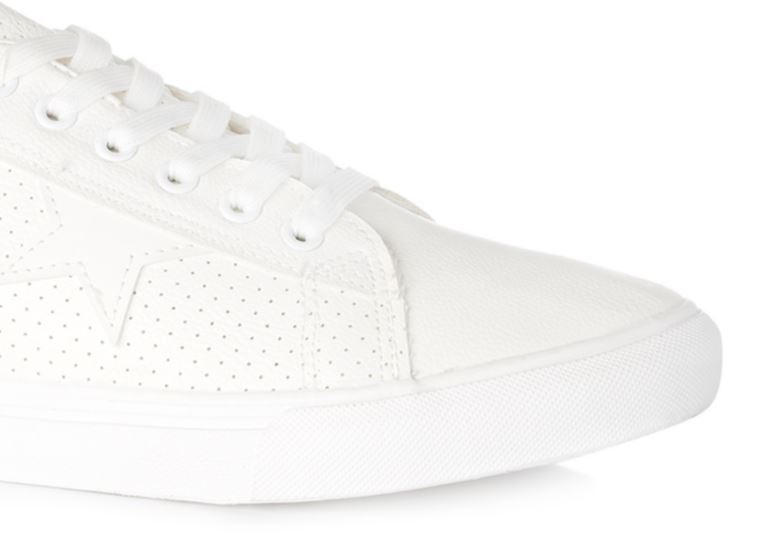 Advertised
Wear with tailored pants and a knit a la Vic B, or with a mid-length sheath dress for a minimalist, Scandinavian look.