 Terrible news - Winter's here. God, the rain, the sleet, the cold, the potential for the whole country to shut down over an inch and a half of snow.
Remember last Winter? It COULD go on that long again.
One good thing about the colder months though is the footwear. No longer am I obliged to expose my horrible hooves to the world. I can throw on a pair of boots for the duration and pretend I don't even HAVE feet.
My absolute favorite of the Winter boot options is the biker boot. My God thats a practical piece of footwear. Durable and stylish - a nice pair of biker boots will take you through winter in style.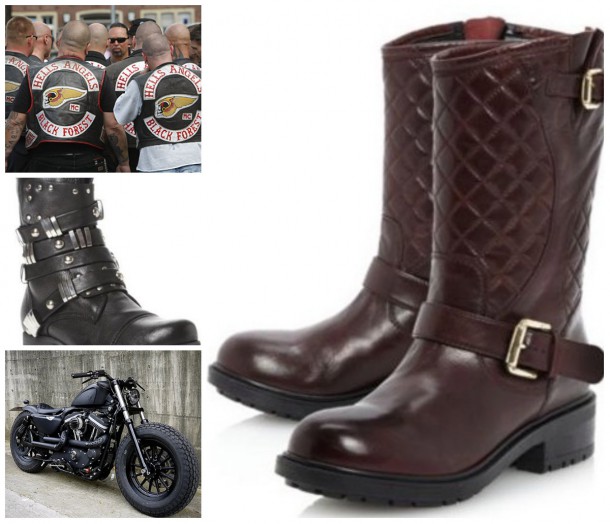 It can be ankle high or a longer, mid-calf boot, it doesn't have to be black - but it MUST have buckles. If you're rocking a biker boot with no buckles you're not really committing to the trend - and I'm all about commitment. (To footwear - men are another story.)
The is a fine line here between a classic pair of boots and being mistaken for an actual Hells Angel. So lets see whats on offer!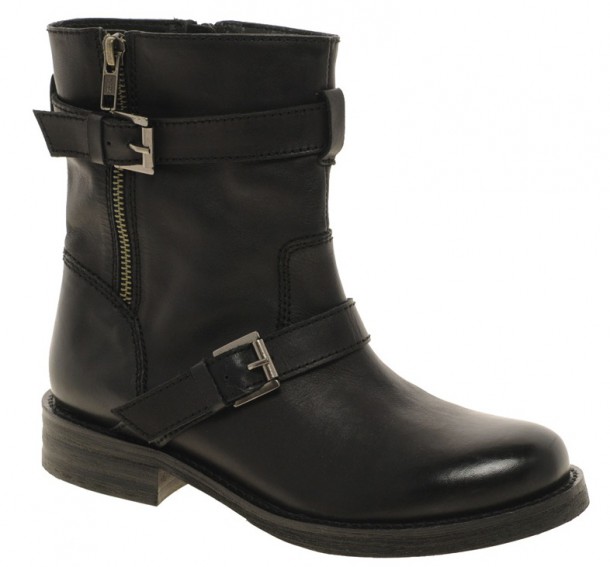 Chunky, durable, and on sale at €47.85 these Asos boots are a winner on all fronts. They have a nice almond shape toe, great buckles and zips and just LOOK at that heel. They're also leather so they'll wear in nicely. I'll be rocking these with skinny jeans and a jumper (my winter uniform.)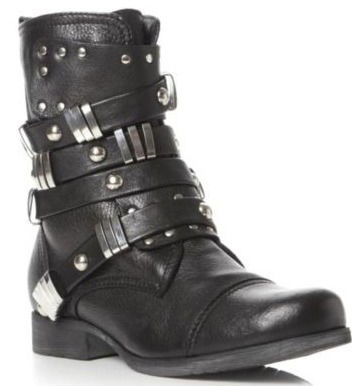 Advertised
Ok, lets all take a moment to acknowledge that these boots are PERFECTLY named. These are pretty in your face, and named PRANG, the noise my car makes whenever I accidentally reverse into a closed gate. The name and the boots are about as subtle as a ton of bricks. These are absolutely perfect for me when I go through phases of only wearing black and imagine that I look very tough and savvy. I LOVE them, they're a bit pricier than the Asos pair at €100, but you get a lot more bang for your buck with these babies.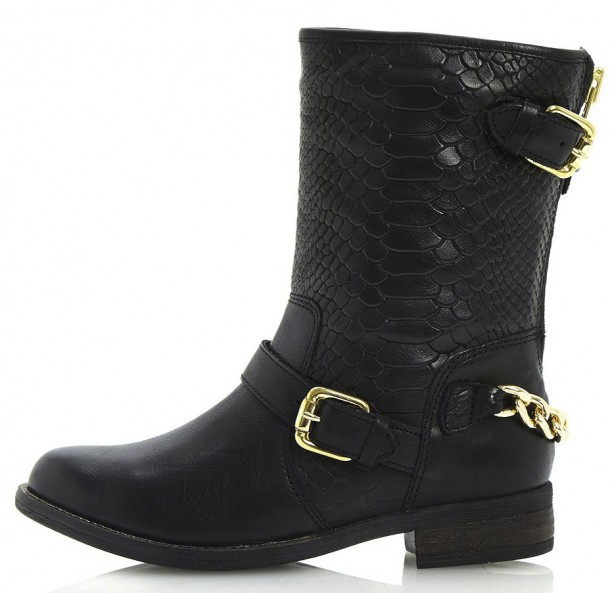 Now I know it's not for everyone but I love a bit of snakeskin. And these Dune numbers tick a lot of other boxes too: The gold detail gives them a fashion edge - perfect for those who want the practicality of a biker boot without the "My Harley's in the shop" vibe. They've got a nice smart classic look that'll work really well with dresses, they're €150.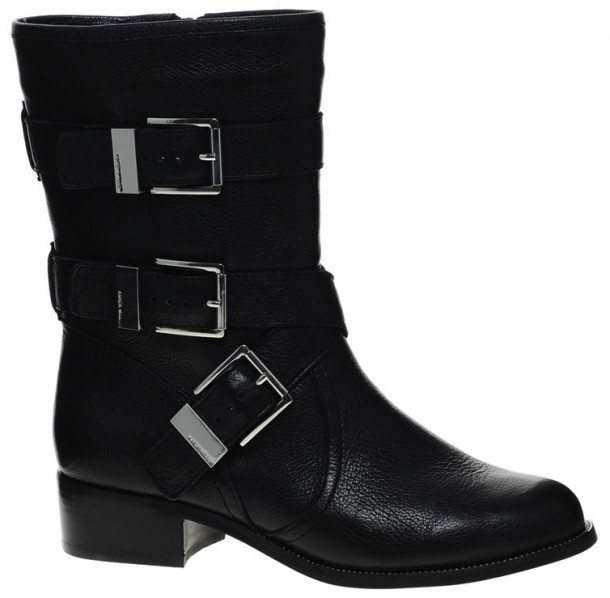 I love these Karen Millen lads. They're really shiny and smart with those oversize buckles. Ok, so at €262.82 I'd be slightly pushing my budget bankrupting myself completely but they're WORTH IT! The heel is a wee bit higher than your standard biker and the leather just looks fantastic.
Dune Router Quilted Leather Biker Boot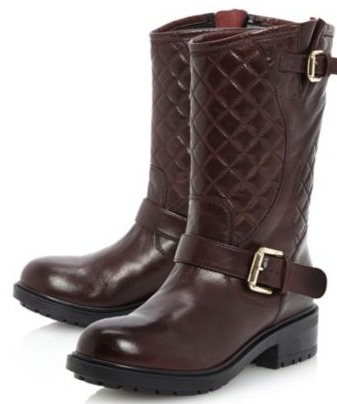 These oxblood quilted fellas are a brilliant way to go if you like your bikers (gasp) a colour that is not black. That sole is going to be so robust for stomping through puddles and again the gold details smarten up the whole effect. If like me you tend to wear a LOT of black it can be really nice to have a snazzy pair of coloured boots.
Advertised
So will you be wearing biker bo0ts this winter? And is it ever acceptable to wear biker boots AND a biker jacket??