 Wedding dresses that will make you say 'I do'
Style never goes out of fashion.
I mean, look at 1935. Its elegance is timeless and makes me want to wear it to work next Monday.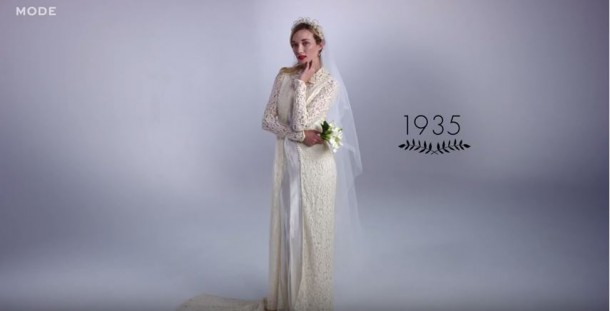 Advertised
Each dress is so unique to the decade and the video underlines how trends may come and go but style is forever. Sure, there are similarities across certain decades but each era emphasises and magnifies a particular feature. Yeah, 1985, I'm looking at you. Had you been hitting the champagne a little early? That dress is the equivalent of the bride who has to leave her own wedding early after pulling the tablecloth off the top table to help break her fall - seems like great fun at the time but you look back in horror and tut 'too much, too much'.
I'm also quite partial to the choker and boho 70s version which would be actually bang on trend again for this season. Ah, plus ça change....but not for 1985. Never for 1985.
Which era's style is the one for you? And if you are a missus, what style did you opt for on your wedding day?