 So you wish you were airbrushed?
In this day and age of filters and blurrers (sure, that's a word) and 'beauty settings' on phones and the like, it's no wonder that we want to look picture perfect all the damn time. That's why products like primers and setting sprays that help with the airbrushed look fly off shelves.
Annoyingly, if you suffer with open pores like me, I'm sure you feel like applying foundation can sometimes make them look more noticeable. You can blur them on your camera settings but what to do in real life? Well, this is a super easy technique for the flawless skin you have been looking for.
NOTE: If you have dry skin, make sure to exfoliate and moisturise your skin first.
What you will need
Primer (we think that Benefit Porefessional is the best man for the job in this instance)
A fluffy brush slightly bigger than an eyeshadow brush
Your chosen foundation
Cornstarch (OK, I'm sure you have guessed at this stage I love to use natural and household products for problem-solving. Today is no different!)
Latex sponge or powder puff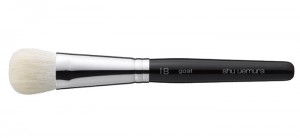 Step 1
Apply some Porefessional to the back of your hand and dip in your brush.
Advertised
Step 2
Buff into the areas you want to target - usually around the cheek area, nose and chin. Your technique is the most important thing here. Make sure you are buffing the skin back and forth in both clockwise and anti-clockwise motions in the areas that are bothering you. Really work the product into the skin - essentially, you are filling the pores and creating an airbrushed finish.
Step 3
Cornstarch is usually used as a thickener when cooking, but we think this is a much better way to use it. Its purpose in this scenario is to seal in and set the primer. Simply apply some to a clean latex sponge or a powder puff and press it into the areas you have been working on.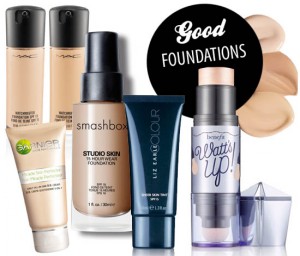 Step 4 
Repeat steps 1 - 3, substituting a matte foundation for the primer.
I love this little technique. I have found it so useful over the years, and I'm always delighted with the look on the faces of people who dislike their open pores when they see their skin looking so flawless.
Advertised
Anyone out there feeling brave enough to send in some before and after photos of themselves trying this technique?