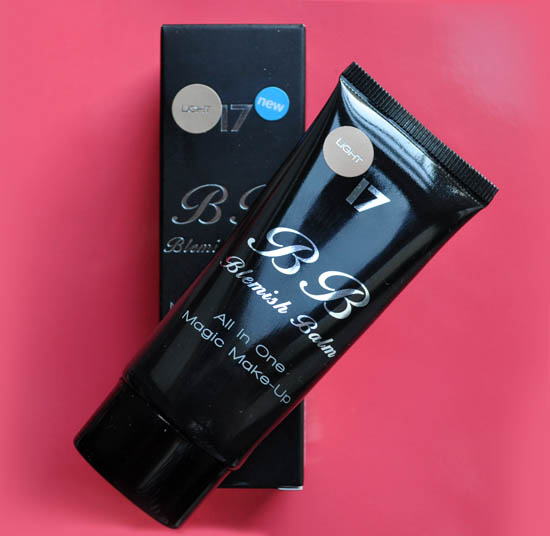 They're creepin' in, these BB creams, aren't they? Clinique's Clinique Age Defense BB Cream SPF30 launches on February 17th at €32, the world and its wife just had a cinniption over Garnier's first-to-mass market offering and recently Boots own brand 17 launched BB Blemish Balm at a very affordable €9.79 - though I paid €8.29 for mine on offer.
All BBs for the European market seem to differ from the Korean and Japanese originals in that the greyish cast that typifies products from brands like Skin 79, Dr Jart and Etude House aren't present in our versions. We've just got different skintypes, wants and needs in general to Asian shoppers: ours are lighter on SPF and have less coverage too - they're a lot more like tinted moisturisers, but crucially, tinted moisturisers that actually do what they say they will.
Like Garnier, the 17 BB comes in two shade offerings, light and medium and being pale, I picked light. If you felt that the Garnier product was a little too yellow/orange for you - and lots of people commented they thought it was for me - then this is immediately and noticeably paler and cooler.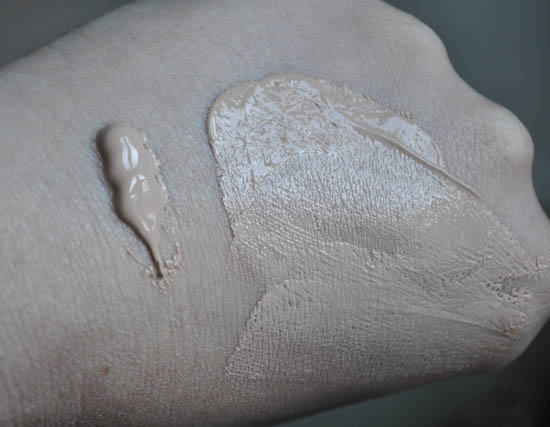 17 BB Blemish Balm swatches - thickly swatched left and lightly blended out on the right
Advertised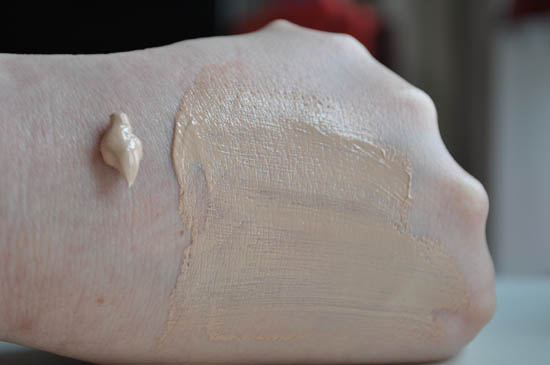 Garnier BB Cream in Light swatches - thickly swatched left and lightly blended out on the right
It's nice to wear, too. Coverage is a little more than sheer, the finish is dewy and moist and exactly what I've come to expect from a BB cream: this is a five minute, quick, morning product that's ideal for a day at the office but not something I want to use for a night out when a more flawless finish is what I want to achieve.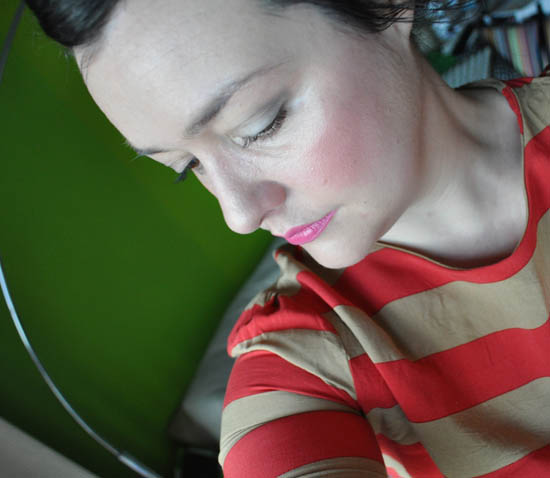 17 BB Blemish Balm on the skin, lightly set with a very small dusting of powder (the reason it looks a bit funny round the nose is I've had a cold, and - atischoo - the skin is crazy dry there)

Advertised
What gives BBs their thick, cushiony feel is the skincare ingredients in the mix - this has a hydrating formula that's lightly scented plus an SPF of 15. It wears well during the day, especially if you set it with a little powder, and gives that glow I like from base. My dry skin felt comfy with it - an oilier skin might want to approach with caution, though the hydrating elements could make this a real goer for an all-in-one product for winter usage.
All-in-all, for under a tenner, 17 has done a bang tidy job with this, really. The main niggle is, of course, the lacking shade options. Two's just not what you want really, is it?   So, versus the Garnier BB, I would say this wins for shade choice for paler girls. They're both equal in terms of size (30ml) and SPF. 17 is cheaper than Garnier's €14.99 price ticket by a good amount although Garnier has more advanced skincare doohickeys plus a slightly more sophisticated finish and offers a little more coverage.