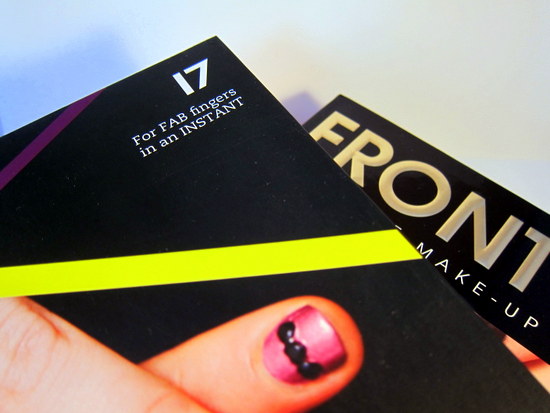 Ah we love a good aul' rumble and today, these two nail art kits are going head to head. On the face of it, this looks like a pretty even match and both seem like the ideal gift for that nail nut in your life this Christmas. But which one makes the best buy?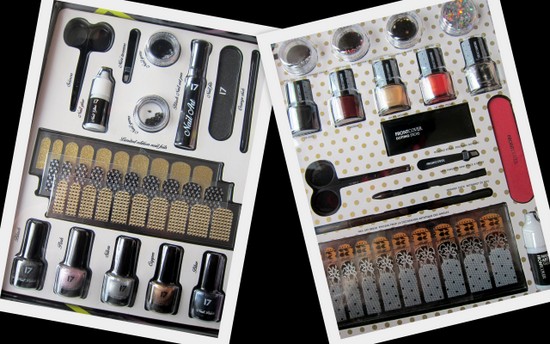 Left: Boots 17 Nail Clash Complete Collection; Right: Frontcover Dark Arts
There are obvious similarities with the packaging and contents, which raises a few questions - Frontcover kits used to be stocked in Boots, but they've now disappeared from the shelves, to be replaced with these Boots 17 alternatives. Hmm.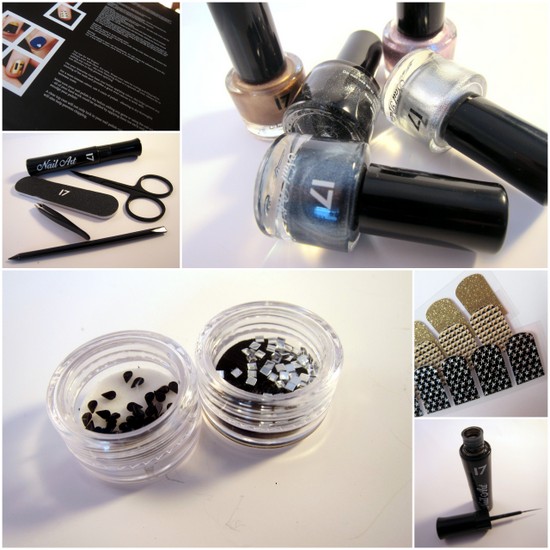 Boots 17 Nail Clash Complete Collection; nail glue included but not pictured
They're priced fairly similarly - Dark Arts from Frontcover is £25, the 17 Nail Clash set is €26.50 - but you do get more product with Frontcover. You get four pots of nail art jewels instead of two,  and 6 tools as opposed to 5 (the extra one being a pack of dotting sticks which, handily, I've neglected to photograph! My bad.)
Advertised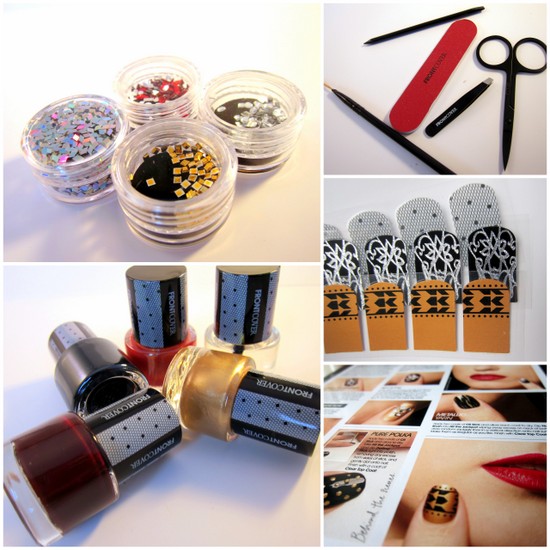 Frontcover Dark Arts; nail glue and dotting sticks included, but not pictured. That clear bottle is a topcoat, just f yer i!
And the quality? Ah. This is where Frontcover really streak ahead. Honestly, their products are superb for the price - the tools look identical but Frontcover's are clearly superior, the Boots versions being stiffer and more cumbersome to use. Frontcover's nail wraps are thinner and easier to apply (although neither stack up against Sally Hansen's, which are genius) and as for the nail colours, there's no comparison. The 17 versions are either old-lady-frosty or they streak  - the blue is the exception, it's really rather good - but there's not a single dud in the Frontcover kit.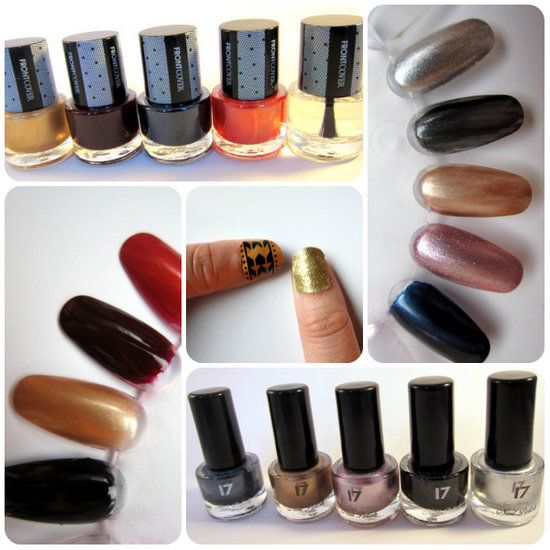 Availability wise, though, clearly Boots have the upper hand. But you can buy Frontcover from their website (which has amazing special offers which change every Thursday), in Sephora if you're away foreign, or in one of a growing list of Irish pharmacies who have started to stock the brand.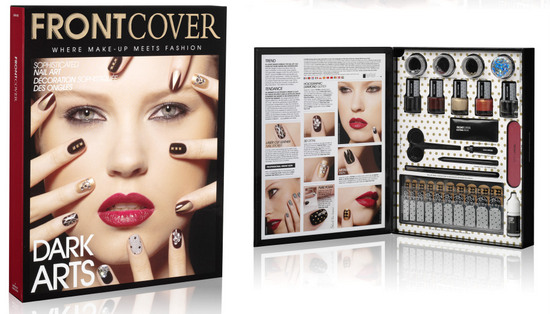 Our winner! Sorry, Boots, you know we love you, but this one's pretty clear cut.
Advertised
It might be a little bit  more effort to get your hands on them - but it will be totally worth it. Pinky swear.
See what else we love from Frontcover here. Have you tried them yet? Are you tempted?