 When it comes to waterproof mascara, there is most definitely a time and a place for it. Weddings, funerals and long events such as festivals to name a few.
But, should you be wearing it every day? In my opinion, no. Here are three things you should know about waterproof mascara.
It will dry out your lashes
Although it is excellent for certain occasions, using waterproof mascara on a continual basis will dry out your lashes. We all know what happens to hair when it's dry - breakage. If you are an avid user of waterproof, you might notice your lashes are somewhat short and refuse to grow.
Try introducing a lash serum into your routine to make them softer and stronger and switch to a non-waterproof formula. Give it a month of this combination, and you won't recognise your lashes.

There is an alternative...
Advertised
A water resistant formula is just as long-lasting as a waterproof one, but it's much easier on the lashes as it contains fewer drying components. And it's much easier to remove leading to less lash breakage.

Kat Von D Immortal Lash 24 Hour Mascara €20
You can wear every day, but you'll need an extra step
If you're intent on wearing a waterproof mascara every day, a lash primer will act as a protective barrier between your lashes and the harsh ingredients of a waterproof mascara. Make sure you choose one with hydrating ingredients like Vitamin E and Chamomile.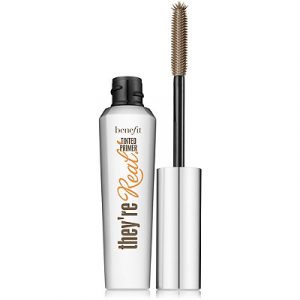 Advertised