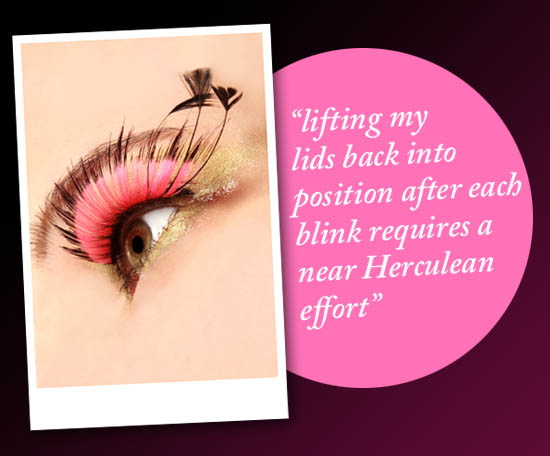 On my recent jaunt to Rome as Beaut.ie's special envoy for the Valentina fragrance launch, I came down with a serious case of Eyelash Envy. Amber from Beauty Blogging Junkie was sporting the  most uh-maze-ing set of lash extensions I've ever clapped eyes on, and they filled me with a determination to start wearing false eyelashes again (extensions weren't an option for me at the time.)
I dug out every pair of false eyelashes and all the lash glue I possess as soon as I got back and started working my way through them to find my perfect pair.
And then I remembered why I didn't bring falsies away with me to Rome and haven't worn them anywhere for ages, preferring instead to just reach for my Model Co kit when I want my lashes to have some extra va va voom.
It's not because I find them difficult to apply.
Advertised
It's not because they look too obvious.
It's not because they fall off.
Nope, the real reason is far more lame than any of those. It's because even the most lightweight of false lashes with names like "featherlite" or "ultralite" or "naturalite" - who knew eyelashes and prophylactics had so much in common! - make my lids feel like they're carrying a burden heavier than Katy Perry's make-up case. After a couple of hours of wear, just keeping my peepers open becomes seriously hard work and lifting my lids back into position after each blink requires a near Herculean effort.
I'm not sure if it's possible to build my false eyelash endurance - and would the trick be to wear the heaviest lashes I can get my hands on or wear lighter lashes and do more reps? -  but tell me this. Do I have spectacularly feeble, delicate flower-type lids or do you have similar problems with falsies?