 So I think it's pretty fair to say that Ruby Woo is pretty much our best loved red lipstick in the galaxy.  So obvs we were TOTES excited and salivating at the thought of RiRi Woo - the newest version of this Mac classic, available as a limited edition in their new collaboration with Rihanna.
UNTIL.  UNTIL I found out the bad news.  When I asked for the details of Irish release dates word came back from Mac HQ.  There would be no release here of any of the RiRi Hearts Mac collection.  I meant to tell you sooner, but I couldn't bring myself to do it.
Well anyway let's just torture ourselves with a look at what we can't get.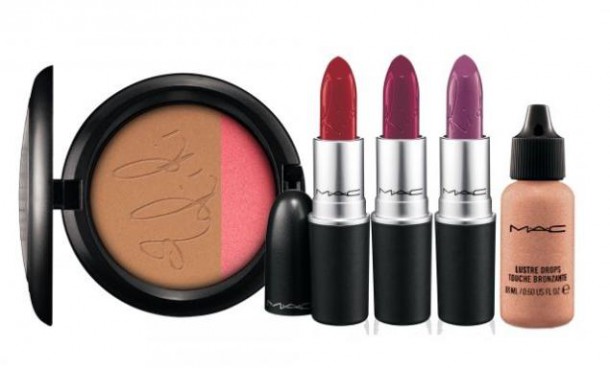 LIPSTICK: RiRi Woo Matte cool red (retro matte); RiRi Boy Matte vivid lavender (retro matte); Heaux Matte berry (retro matte)
POWDER BLUSH DUO: Hibiscus Kiss Cool coral blush and matte neutral bronze duo
Advertised
LUSTRE DROPS: Barbados Girl Rose gold bronzer
The limited edition RiRi Hearts M·A·C collection will be available from 12pm 20th June 2013 exclusively at www.maccosmetics.co.uk
So if you really, really want it you can Parcel Motel it (read how here) or get one of your UK mates to send it over.  And if you ARE in the UK then we 're so jealous!
But Mac did hint that maybe... just maybe we'll see it in the Autumn - so lets keep our fingers crossed!