 We had a super sneaky peak of Benefit's Fine-One-One back in October, and I did a little dance (that's right, an actual dance) when I was given a chance to try it out. The Benefit gals have done it once again with this beautifully packaged, multi-purpose gem of a beauty product. It's a deadly, sheer colour push-up stick for cheeks and lips and comes with three shades built in: pink champagne, sheer watermelon and soft coral.  It looks so lovely I could have eaten the thing! (Don't be scared though, I swear I didn't).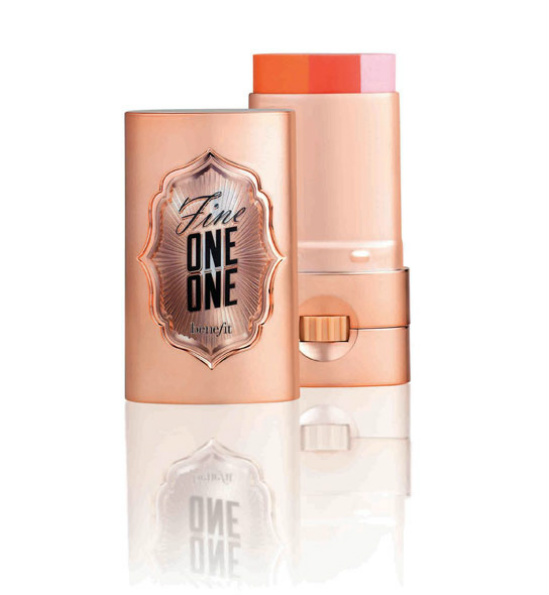 Works A Treat On Pale Skin
Now I know there's mixed reviews of this product flying around the web but I'm all about beauty products and foundations that fly the flag for us pale-faced ladies, and this product is deffo one of those. The mix of peachy/pinky colours made my cheeks looked subtly flushed and oh-so perfectly complimented my winter pale skin. Win!
When applied to my lips it gave them lovely pink tint, so I ended up with a nice contrasting combination of peachy/pink cheeks and rosy lips.  It emphasises  paler complexions in a very good way and overall, I was delighted with how fresh faced I looked.  I even received a couple of "sure, you're lookin' only gorgeous" compliments from friends. Yay!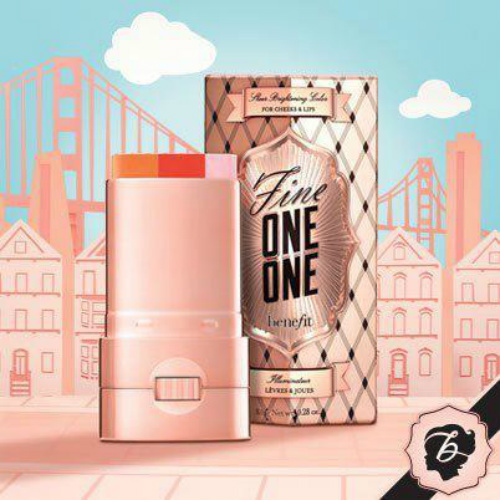 Use A Little, Get A Lot
Another plus is that a little goes a hell of a long way with Fine-One-One. I only needed the teeniest amount for my cheeks and lips to be suitably covered, and you can build it up depending on, well, just how happy and flushed you want to look! The push up mechanism means you'll only use exactly what you need, so this product will last you months (heck, I reckon a year due to the small amounts needed per go).
Advertised
Stays put
Used as a blusher Fine-One-One didn't make my cheeks look oily as some of those damn cream blushers can do because it has more of a matte finish. Oh, and it stayed put for the entire day. That's right, it didn't budge (even though I got lashed on at one point).  Similarly, I only had to retouch my lips once.
Verdict
A really solid multi-purpose beauty product that's perfect for pale skin and will make you look peachy keen to boot.
So what do you think? Would you give this a whirl? Tell us in the comments below!
Fine-One-One (€34) available Feb 2013 at Benefit counters nationwide