 Boy, are we glad that Elf Cosmetics has come to Ireland. The budget brand is really giving more expensive products a run for their money
I always love the introduction of a pop of bright colour in your makeup to bring it from winter to spring. It gives that youthful glow to the face that we used have. After the winter months, your skin can be so dull and dry; it's just crying out for a change.
Benefit Posie Tint is one of those multi-use products that will just lift your skin and brighten up your look - and you know how I feel about multi-use products.
Posietint can be used for a variety of things. It's a cheek tint, lip tint, and eye tint. The colour gives a light rosy glow to the face, unlike a powder based blusher. You can apply in on a tinted moisturiser if you like the natural look or you can apply it over your foundation and powder on top to keep it even more subtle. If you hate the feeling of wearing something on your lips, but you always feel you need a bit of colour, something like this is ideal as it stains the lips and really stays put all day long.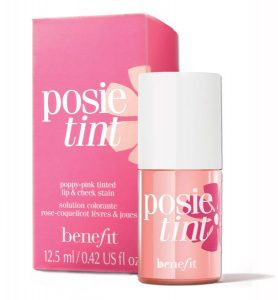 Advertised
It honestly will last you for frickin' ages, but if the price is still off-putting, well, aren't you glad that Elf Cosmetics finally came to Ireland. Although Elf's Lip Stain in Pink Portal is a marker, not a cream, it is exactly the same colour. And it costs €6.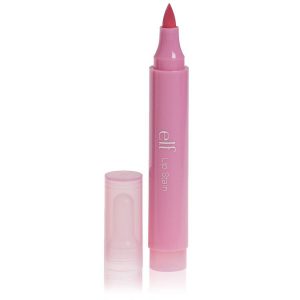 You can still mix this product with a bit of a clear lip gloss or beauty balm to make a blusher, but the pointer nib is easier to apply to the lips and to get that perfect lip symmetry. The Benefit version will last that bit longer, but at the price point, you could buy nearly six for the price of one.
How do you change up your makeup from winter to summer?