 Wave bye bye to shiny skin with the ultimate multi-tasking, mattifying product that's perfect for summer.
A little highlighting can work wonders when it comes to giving your skin a healthy glow. But oiliness, sweat and shine? Not so much, which is why we're so delighted to have found a new mattifying friend to help fight the battle with shine.
Say hello to Instamatte from The Body Shop (€19.50).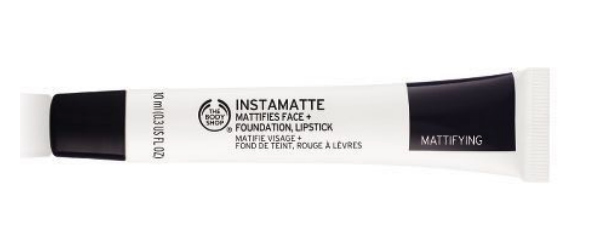 Advertised
So, what's the story then?
As it happens, this clever little tube is a bit of a multi-tasking marvel. Much like its more expensive counterpart, Benefit's Porefessional (€34), it can be used underneath makeup (on areas prone to oiliness) to prime skin. Or it can be used over makeup instead of powder to matte it down during the day. The difference? €14.50.
Aside from targeted mattifying and priming for skin, Instamatte also works as an eyeshadow primer to help keep your eye makeup from moving or fading during the day. But that's not all. It can also be used to matte down lipsticks and blushers too. So it means you can change the finish of your favourite shades whenever you like.