 There is a nip in the air today. I can't deny it any longer. Autumn is coming.
Now, we have embraced the heat and are thankful for the glorious sun. And come back next year. Please.
But now I, for one, am ready to take a little step back towards the dark. It's that time of year when occasions after work can be spruced up with vamp lips and sultry eyes. But given our busy schedules, time is of the essence, especially when you are scuttling gout the office door at 5pm on Friday to head for that well deserved glass of wine.
So let's get to working with whatever is in that makeup bag that can take you quickly from day into night. To the darkness!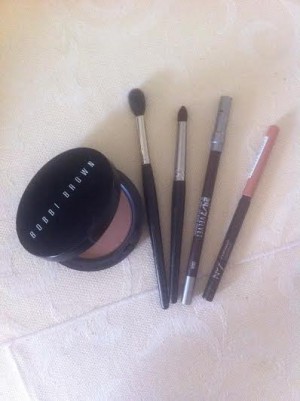 I've taken a few staples from my makeup kit to create a smokey eye. You can use whatever you have hanging around the bottom of your handbag - this is a quick and easy look, and it's one that is kind to the pocket too.
Step One - Prepare the depth of colour before you blend 
Invest in a good eye pencil.
Sexy sultry eyes are everyones favourite, it's just the time and effort that stops us from completing such a look. Urban Decay have created these ultra creamy eye pencils that are super blend able, and here I have used the dark brown shade called 'Lush'. Apply it right up to the crease of the eye lid. Don't be alarmed, we are going to take this colour right down.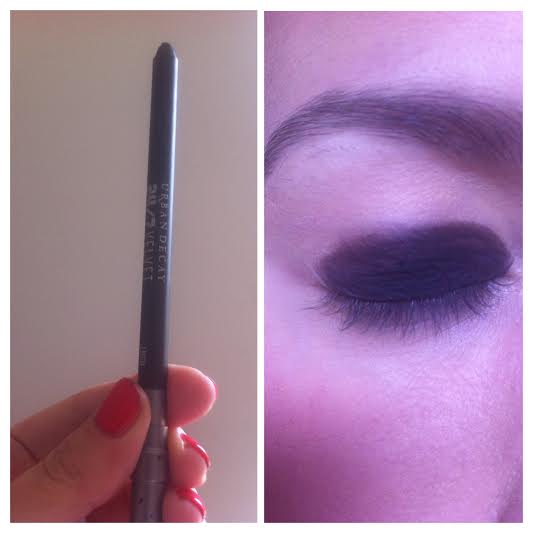 And now you have your depth of colour, it's simply all about blending.
Step Two - Blend, blend and blend some more
When going for the classic brown smokey eye, its all about having a good blending colour. The easiest guide is to look at your bronzing powder. It's that orange/yellow undertone you need to help really blend out that dark brown. If you don't carry bronzer, look for an eye shadow in this shade. Here I have used Golden light from Bobbi Brown.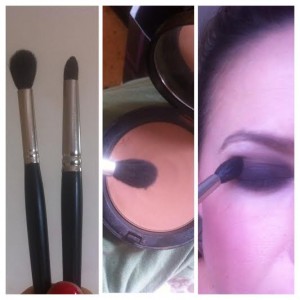 Advertised
Always have at least one to two blending brushes to help you along. Years ago I invested in these two little gems from Laura Mercier (available from Brown Thomas and Harvey Nichols).
The smaller is called the crease brush and the larger is the pony tail. Of all the billion brushes I own, these two out stand the lot. The hair is as soft as silk and they simply do all the work for you.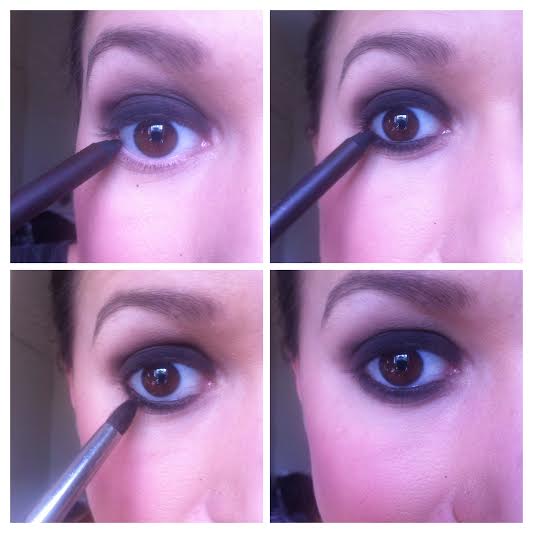 Step Three - Don't forget to line. And then blend some more...
Next take your eye pencil along the waterline quite harshly and then use your smaller blending brush to soften.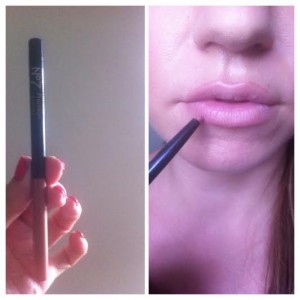 Step Four - Lips
For the lips it's all about nude. My top tip is to stop trying to find your perfect nude from a lippy. And just use a pencil.
Use a lip pencil to blend softly into the lips for slight definition. We all have different undertones in our lips. Hence why we can sometimes look washed out when we try those adorable pale pink colours.
I love this No 7 Precision lip pencil in Nude that has an ever so slight warm tone to give enough definition to the lip.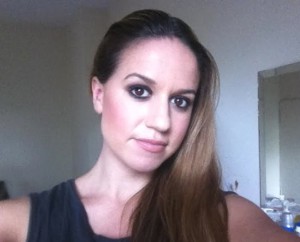 And there you have it! Natural to sultry in five minutes for those of you who need to jazz up your natural office look for Autumn nights ahead.
Always make sure to start the day with your primers to make top ups like this last longer, but remember this look is all about smudge - the smudgier the better. If your eyelids tend to crease with dark shadows and pencils  as the night goes on, simply pat and blend lightly with your fingertips to soften the look.
Advertised
Are you ready to step back into the darkness? What are your favourite quick and easy transforming makeup must haves?