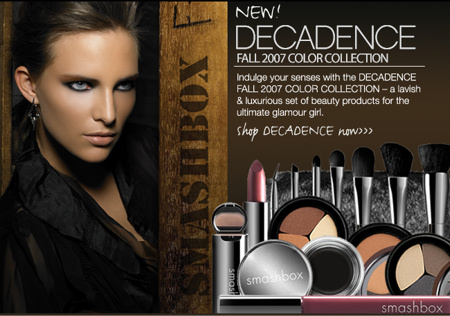 Oh it's an exciting time o' year - the seasons are turning and that means a whole slew of new clothes in the siopas, and more importantly from beaut.ie's point of view, a whole new bundle of lovely slap to blog about!
The cosmetics companies are already sending out e-mails showcasing all their new offerings, and we'll be bringing them to you over the next while - so stay posted. To kick off, lets have a sneaky at Smashbox's autumn colour collection - it's yum, and very wearable. There are two eye shadow trios, gel liner, gloss and a really fancy lipstick with a little gloss pot in the top! There's also a new set of Smashbox brushes too - they really do make fantastic brushes that are well worth splashing out on.
Advertised
You can buy online now or if you hang on another month or so, you can buy in one of the many Smashbox stockists located nationwide.