 We asked model, TV stylist and bargain hunter extraordinaire, Gail Kaneswaran, about her style and fashion loves. Today she is tackling the dreaded dress doppelgänger, that moment of panic when you realise there are two of your dress sitting at the same table.....
All of us suffer from the fear of being outshone by our very own style doppelgänger. You know how it goes, you're at a wedding/birthday party in a dress that you adore and all of a sudden you spot the same dress but with someone else inside of it sitting down at your table. And you wonder if you can accessorise with a napkin to distract from the fact that you are dress twins.
Here are my top tips to avoid meeting your style twin at a wedding or other occasion this summer.
My first piece of advice is look and shop outside your hometown. Honestly, I know it's such a simple point but it can make all the difference. If you are a Dublin girl going to a college friend's wedding or a Galway girl going to the Galway races, think about taking a day trip to buy your outfit. Or the next time you are travelling, research what boutiques are close by and pop in.
I use the Frockadvisor app to locate these boutiques - you just drive through a town and some great options pop up. You can then either quickly check out their website or Facebook, but I really recommend taking the time to visit; you never know what you're missing until you do.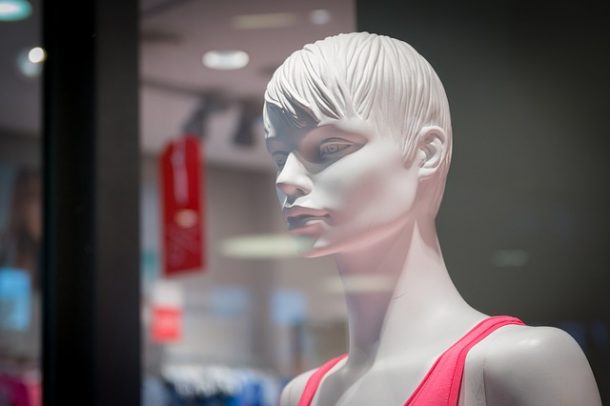 Advertised
Last week I was on the hunt for a dress for the Galway Races so I decided to hop on the M1 to Belfast - I couldn't face the traffic into Dundrum and the parking wars, plus I had seen all the shops and I wanted something different. 
Now, you'll have gathered from my post last week that I'm a little bit obsessed with bargains (you can catch up on that article here). I love to pick up shoes and a sparkly clutch on the high street and I delight in finding boutique statement skirts on sale. But I do spend money on some investment pieces when I can afford to - clever and simple dresses, coats, jackets, jeans, boots and handbags. I like to think that I save up to invest in the essentials. And yes, handbags are an essential!
In my experience, if you travel a bit and check out boutiques and smaller stores, you will find labels and dresses that you might not find in Dublin (or any other city), and the prices are often pretty decent. It might be that because the footfall is high in the city, retail is a slightly easier game and so outside the city they may get creative to attract customers. Remember that retailers are captains of their own ships and they do everything from marketing to buying. They travel all over the globe to find new lines and are proud of the labels they stock.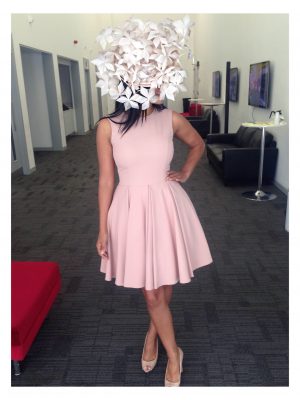 I fell in love with this beautiful number from Walk In Wardrobe, Banbridge, costing £220. I love the shape of it as it hides lumpy bumpies, and the shade works on all skin tones. I have my eye on it and it will be fab in the winter with boots or a pop of neon accessories. And the hat is exquisite; it's available to rent for £30. Finally, these simple, elegant strapped heels came from High Style in Virginia, an hour outside of Dublin towards Cavan, but you can ring them for postal. 
Advertised
Avoiding your style twin is all about putting in that little bit of extra effort when sourcing your occasion wear and accessorising with strong statement pieces. Which may or may not include that table napkin.
Do you have any tips to share? Or if there is a boutique that you think deserves a special mention, we'd love to hear it.