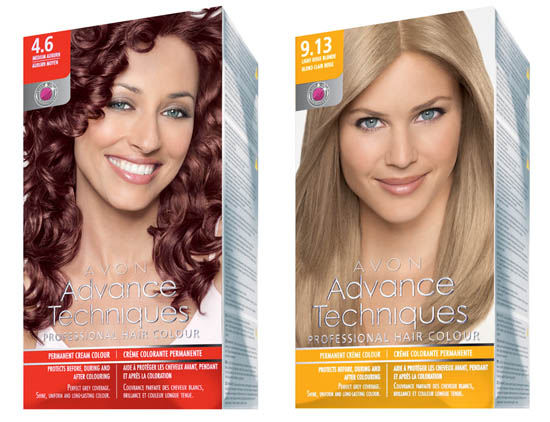 I took myself off to a trendy Covent Garden salon on Monday for the launch of a new range of incoming DIY permanent hair colourants from Avon. They're not a brand that usually make much of a blip on my beauty radar, but the Avon eyeliner that recently won Kirstie over with its priest's sock black ways piqued my interest.
Oh, and just in case I needed any further luring, there was the promise of a free blow-dry.
Eh, sold!
The salon in question was that of celebridee stylist Andrew Barton, whose name you may recognise from such telly shows as Ten Years Younger, and who is acting as product ambassador for the new Advance Techniques Professional Hair Colour line. It's a 23-strong range of permanent dyes in a mix of classic and fashion shades (I spied a couple of reds and plums that Rihanna would probably be happy with) and promises 100% grey coverage while providing saturated colour.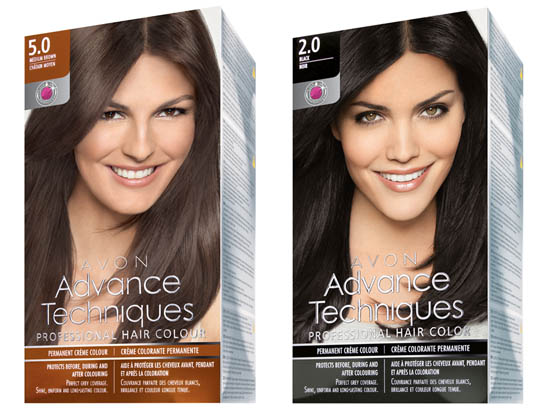 Advertised
Andrew treated us to a live demo of one of the colours in action, working on an impossibly gorgeous, impossibly tall model with blonde highlighted hair. The process itself was pretty standard for a home dye job so I'll spare you a blow-by-blow, but the first step of it was a new one on me.
Included in the kit is a pre-treatment that's applied to dry hair before the colour to prime damaged or processed hair by regularising porosity, thus helping to ensure even coverage. Clever.
When the model's hair was washed and dried post colouring, she had honey brown locks with nary a patchy spot in sight, despite the highlighting.
One claim that I'm interested in (and, if I'm completely honest, a little sceptical of) is that the post-colouring treatment locks in the vibrancy of freshly coloured hair - even red hair - for between four and six weeks without fading. I've had red hair in the past, coloured professionally and by my own fair hand, and its vibrancy always started to go AWOL from almost the first wash.
Whaddya reckon? Would you be tempted to give this stuff a whirl?
Advertised
€8, available from June