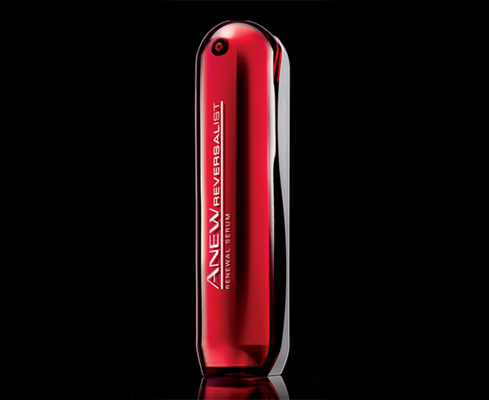 The first time I used Reversalist, €41.50, from Avon's Anew range, I knew that it reminded me of something. The texture, the immediate and visible effect on skin, even the smell - almost every element of the product felt very familiar to me. The packaging did not, as was abundantly clear the second time I used it, when I managed to squirt the stuff all across the bathroom.
Reversalist looks like something that wouldn't have appeared out of place as a prop on the latest Star Trek movie. It's a sealed red and grey capsule from which product is dispensed via a small nozzle on one side of the capsule, ordered out by a push-button mechanism on the other.
Formulated to deal with the anti-aging concerns of women in their 40s and specifically to dramatically reverse the look of wrinkles, Reversalist is the first bit of skincare kit to contain Activinal Wrinkle Reversal Technology. This is designed to stimulate the production of Activin, which is a repairing protein complex naturally produced by the skin in response to cuts to assist wound repair.
Advertised
It certainly smooths skin on application - much like Esteé Lauder's Idealist, which is the product it reminded me of so much. And while I initially wasn't really expecting to see lasting results, after two week's use, I find that my skin does look more even toned and there is a perceptible softening of the lines in my forehead - all without clogging my pores or causing me to break out.