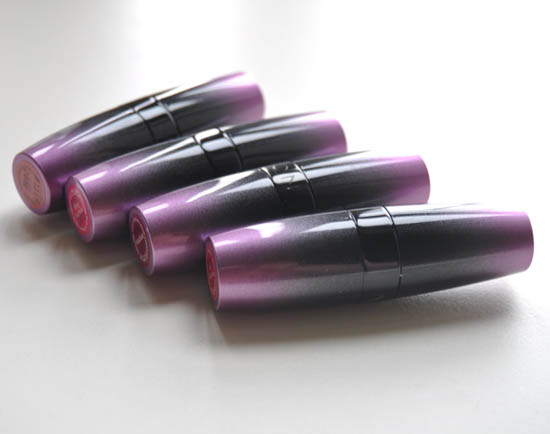 It's funny really, beauty blogging. I'd never in my wildest dreams have ever bought anything from Avon before Beaut.ie but because the brand sends us the odd thing to review, that makes me try it, and it makes me realise that hey, there are actually quite a few bits and bobs that are really pretty decent. Like the completely deadly Supershock gel eyeliner (seriously you need to own one of these) and the Moisture Seduction Lipstick line isn't half bad either.
Equally not bad at all actually is the new Colordisiac lipstick range. A bit 'spensive at €12.75 for something you buy from a lady who calls to your door, I'm already swayed by the purple and black gloss ombre-slash-dip-dye packaging. Good start. Better yet is the brand sent me four shades I suspect their lovely PR gal probably knew I'd really like - I mean, yes, if this is a bribe then, well, it's the sort of bribe that works.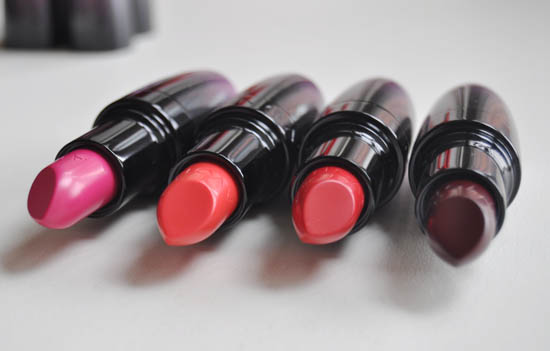 Yeah, my kinda colours. From left to right we have Flirty Fuchsia, Can't Resist Coral, Red Hot Lips and Temptress. The other five shades in the range seem to be more muted with some rosy tones and browny beiges, going from the printed colour chart I've seen.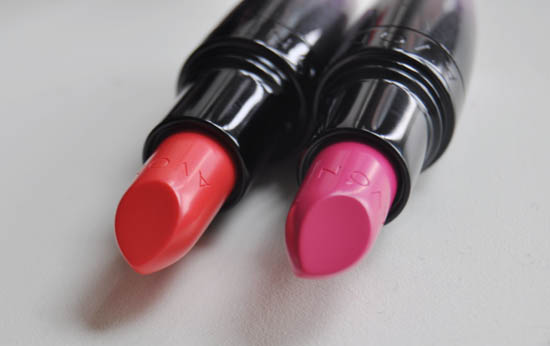 Clearly though, for summer 2011, coral and pink are hot to trot. The way to wear these shades is with a sheer, clean base, a very small lick of eye makeup - think a shimmering bone eye shadow and some mascara and not much more. You want fresh and modern, not painted lady.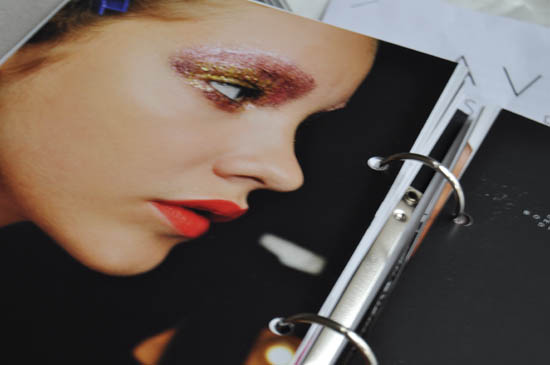 Advertised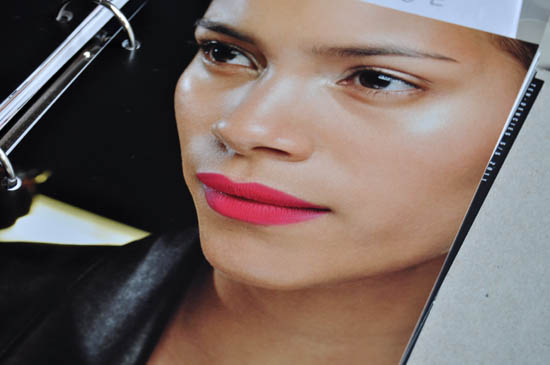 Pix snapped from Mac's SS11 lookbook, as inspiration on how to wear a bold lip for summer
So, how do Avon's Colordisiac Lipsticks swatch and wear then, girls? They look full-on, creamy and opaque in the bullet but the story's a little different on the lips so they're not so scary looking as they may appear at first glance. I tried Can't Resist Coral first and disappointingly, it's the sheerest of the four, delivering a payoff that's much more akin to the rest of this season's semi-gloss lipsticks we've seen from nearly every high end brand. It did prove to be the exception of the quad, but you won't get a thick, matte and 100% opaque pout with these. Nor will you get that dreamy-creamy YSL Rouge Volupte finish - and hey, neither are you paying the price for it.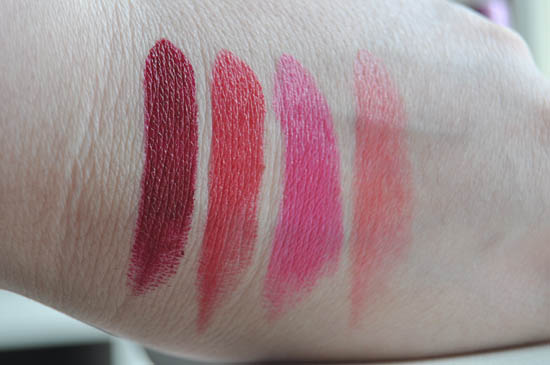 Temptress, Red Hot Lips, Flirty Fuchsia and Can't Resist Coral
Coverage is, I would say, medium-to-full depending on how much you lash on (with the exception of  Can't Resist Coral) and they feel very emollient and moisturising on the lips with a nice scent.  So you get a satin finish that feels comfortable and looks slightly shiny. That means they don't hang about for too long - I reapplied Flirty Fuchsia twice during a fairly non-hectic day of tea drinking.  It wore off well and lips weren't left flaky or feeling irritated or chapped.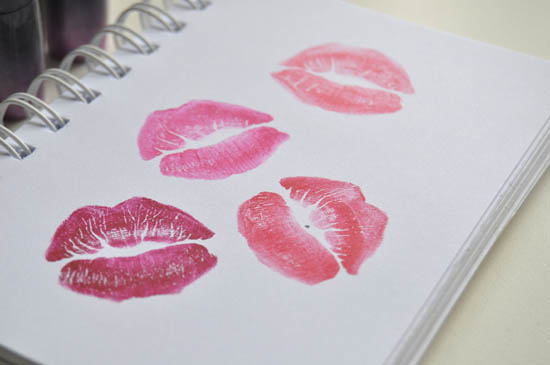 Advertised
Kisses courtesy of me
A decent buy? Yeah - I think so, especially if you don't have a department store near you or access to a big pharmacy where you can easily bag on-trend and seasonal collections. The two brights in this range will give you an in to that key lip look for summer for just over €25 for the pair. The brand has reps nationwide - check www.avon.ie for details on one near you.