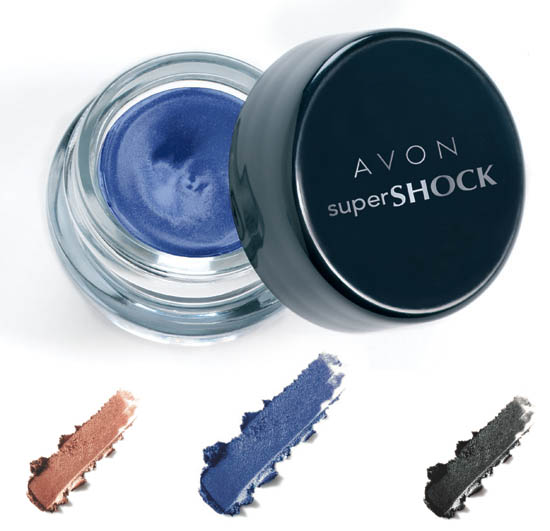 Hands up who absolutely totally definitely amazingly loved Avon's Supershock Gel Eyeliner in Black?
Oh! ME ME ME ME ME!
So that's why I wrote this blog post to inform myself (and you) of some new additions to the Supershock range. Quick recap: the Supershock Liner is fuppin' brilliant. It's a gel liner in pencil form which you can pare, which flicks on like a dream and then sets and stays put until you sandblast it back off. We fell hard for its ways and so did lots of you.
Happily, it's now being joined by a pot version for €8 (there's a brush for €5 too) in Flashy Brown, Blackened Metal and Shimmering Sapphire (above). You'll need to hang on a while for these as they're not available until October 6th.
Advertised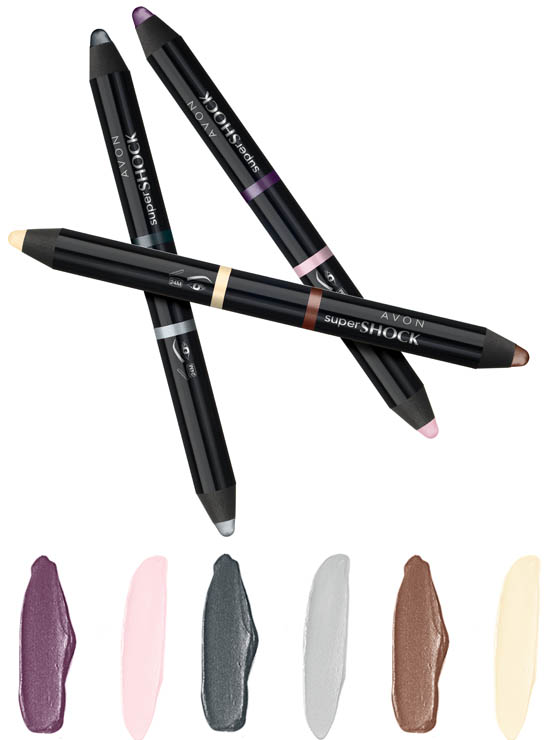 And that's not all: there are also three double-ended Eyeshadow Pencils for €9. They're landing on September 15th and will come in Princess Pink and Royal Velvet, Moonshine and Starry Night plus Chocolate Melt and Cream Dream. Complimentary shades can be used for shading and definition and have a smooth, creamy formulation that's blendable.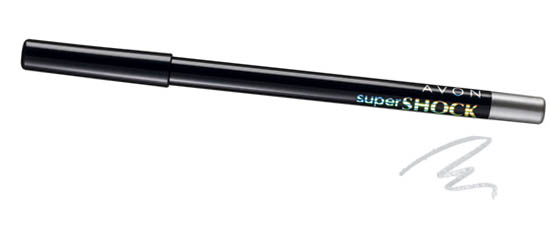 Supershock Gel Liner in Black makes a reappearance as does a silver version, which sounds like it could be fun. These are really affordable at €7.50 each and you'll be able to bag 'em from September 15th again. Avon also recently launched a Supershock mascara, €13, which I've yet to commit to a proper test - have you tried it, and will you pick up any of these new Supershock goodies when they're available in the catalogue? Let us know in a comment!