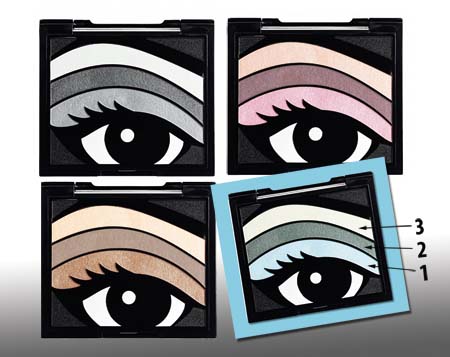 Would you look at these cuties? Out now, they're from - wait for it - Avon, no less. A brand who's been pulling up its socks of late, last year saw an ace collaboration with Finnish textile giant Marimekko, adding a bit of designer gloss to this direct-seller.
What's impressing me about these Artist Eyeshadow Trios is the smart design. We've seen Barbara Daly do it for Tesco so the concept isn't new, but laying the shadows out like an eye is a smart way to give a strong message as to how you go about using them. So each trio contains a base shade for your lid, a colour for the crease plus a highlighter for the inner corner or browbone.
The colour options are wearable and at  €12.95, reasonably priced. The only thing I don't know is what the shadow quality is like, having never used Avon makeup. Anyone care to leave us a comment to let us know how the brand scores on pigmentation and staying power?
Advertised
Avon is available from a network of independent sales reps nationwide. To find your nearest one or to see a brochure just call 01 870 6540 or visit www.avon.ie