 After a long spring and summer of baring our collar bones, shoulder pads are back
When you've got wide shoulders, what better way to take the attention away than to pad them up with even more shoulder? Sounds counterintuitive, but I frickin' love that power shoulders are back because if everyone has big shoulders, my natural arm hangers are not as noticeable.
Power dressing is the ultimate practice in 'dressing for the job you want', although, in the '80s, people wore power clothes to represent the jobs they had. People in powerful positions plumped themselves up like boy birds looking to impress the brown birds so that everyone knew they were Important with a capital I.
These days, when many women think of power dressing, the wardrobes of Melanie Griffith and Sigourney Weaver in Working Girl immediately spring to mind. But in 2017, we're not wearing big chunky white runners into work and keeping our hairdos in place with an entire can of L'Oreal Elnett. Big, square, padded shoulders are sexy. But it's the sexiest type of sexy; sex appeal without showing all the skin. This year's shoulder pads hark back to the 1940s femme fatale rather than the 80s working girl. The shoulder-padded silhouette ends up emphasising the waist, not the shoulders. And if anything else, it gives an interesting element to an otherwise plain outfit without you having to make much effort at all. Now that's power dressing.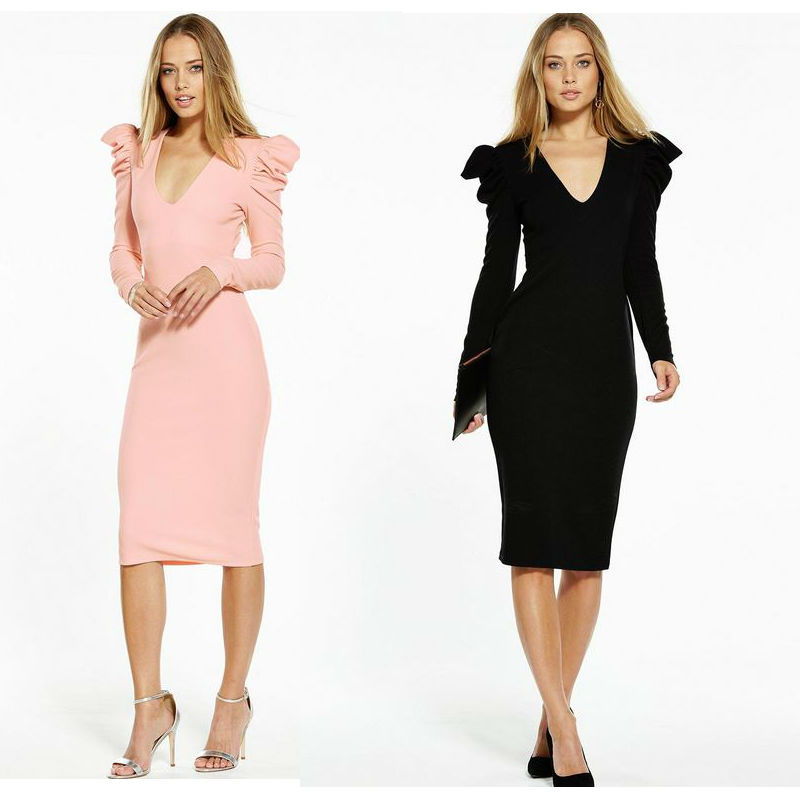 Advertised