 Back in May, we got the word that H&M's 2016 collab would be with Parisian fashion house, Kenzo. 
It's not an out-of-the-blue choice for H&M whose previous collaborations have been creative and stylish, but we wondered how the high-fashion brand would fit in with the high-street fave. Perfectly, it seems.
H&M has a reputation for being urban and cool and, most importantly, accessible (oh, and budget friendly) and aside from the budget-friendly part, that's Kenzo's jam too.
There's not a Cara or a Gigi or a Kendell in sight for the campaign, either, which is thoroughly refreshing. Instead, the looks are modelled by young artists, activists and creatives.
Behold, the first three looks.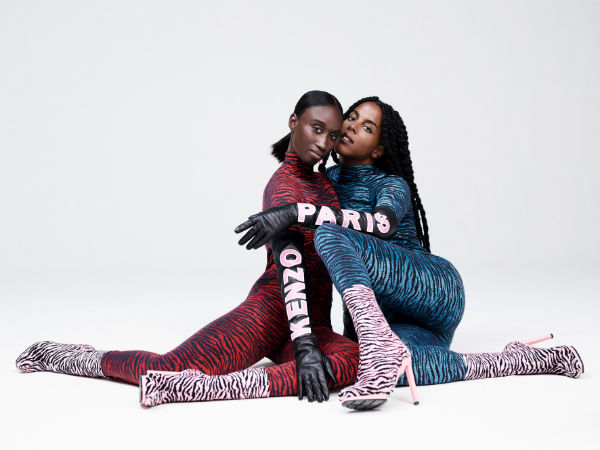 Advertised
Amy Sall (New York based student and activist, based in New York, founder of SUNU: Journal of African Affairs, Critical Thought + Aesthetics) and Juliana Huxtable (artist, poet and DJ, also based in New York) wear: tiger print leggings, jersey rollneck tops and matching high waisted leggings, long black leather gloves with pink logo rubber print and jacquard knitted tiger-sock shaft boots.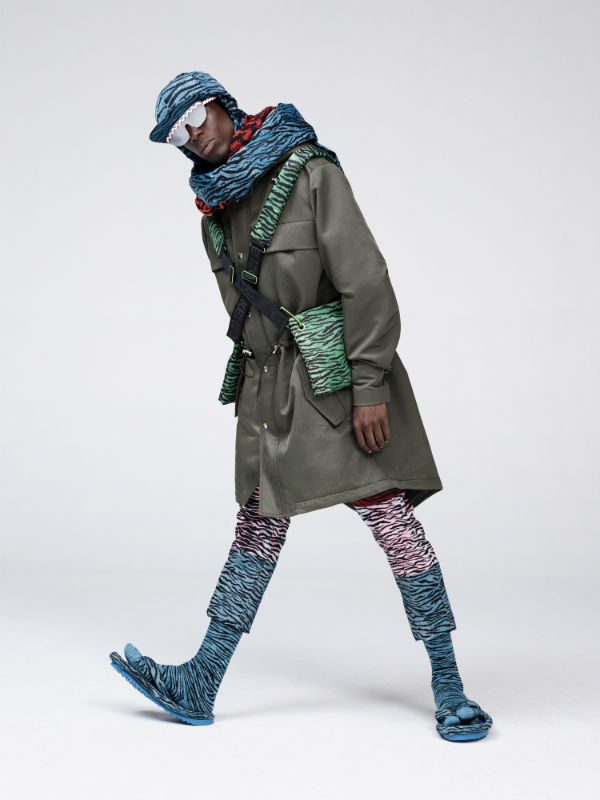 Oko Ebombo (front-man of the band 19 and performance artist, based in Paris,) wears: parka with removable printed collar, block colour tiger-print jeans, plus the padded flip-flops with tabi socks, tiger-printed cap with attached scarf, a printed woven scarf and the tiger-printed cross-body bag.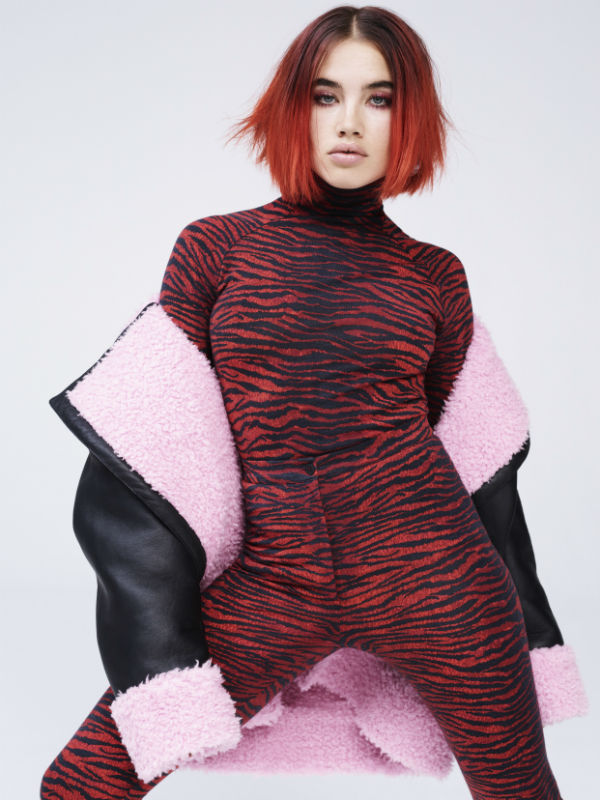 Isamaya Ffrench (make-up artist, based in London and part of the Theo Adams Company) wears: oversized leather jacket with pink faux shearling lining, with matching tiger print jersey rollneck top and high waisted leggings.
Advertised
What can we say, but Rrrr.