 H&M thought they could just release this trouser and blazer combo without us noticing? This is the alternative suit that changes your entire workwear game.
Remember the monochrome look was oh, so popular a couple of seasons ago? People were wearing head to toe red, or purple, or electric blue. It was all very Skittles. For spring, when pastel colours are kween, H&M has released a load of blush-toned pieces that happen to go very well together indeed.
See this Hailey Bieber outfit - she's bringing work-wear to the next level.
We are very into this look.
H&M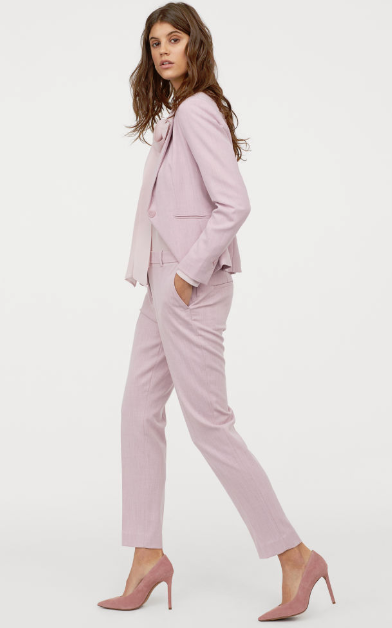 There is something very powerful about a woman dressed all in one block colour that isn't black. We love that this pale pink colour has entered the conversation. Let's have a closer look at the blazer and trousers.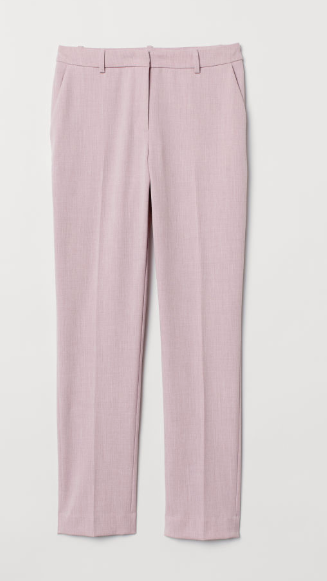 The texture is 'stretch weave' (meaning looks tweedy but are comfy), and the legs have that flattering centre crease.
Advertised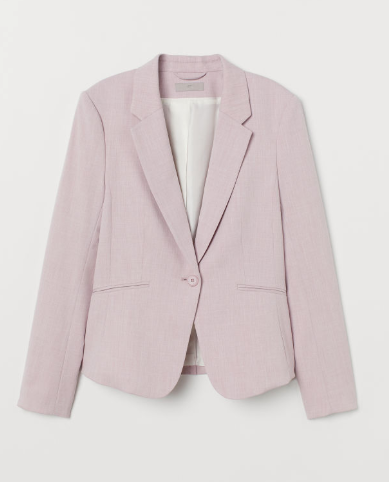 The jacket is lined - always a good thing - and it's made with the same weave fabric.
The two pieces together will go great with a standard white blouse, and in summer, even a white t-shirt or cami. But H&M style it with this tie-collar silk blouse and it is so effing gorgeous we barely mind that it costs double what the trousers and blazer cost together.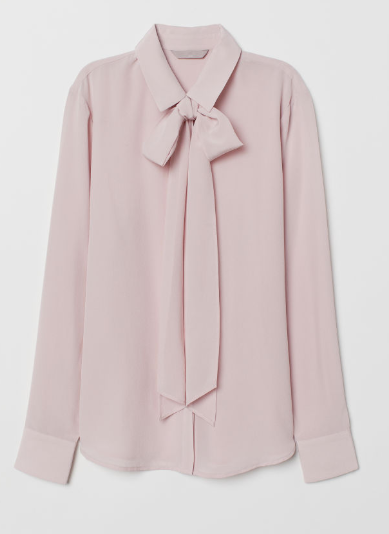 The shoes they styled the ensemble with are more expensive than the two pieces together, too, but only by €10. And you just know that you simply have to have them as the finishing touch.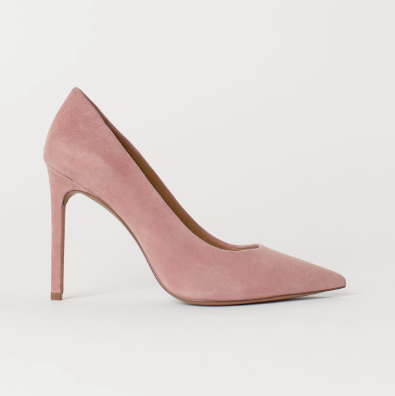 Advertised
The trousers and jacket come in loads of varying shades of grey (including black) if you're after more traditional workwear. We think the blush is so much cooler, though, (who would have thought pale pink could be cool?).
What do you think of the outfit? Would you wear something like this to work?