 If you are a die-hard magazine and blog reader like I am, then you pine for a good designer dupe, right? I tend to find the dupes harder to locate in summer as there are just too many trends to try and emulate.
But with a bit of research, I have found some pretty great ones that will make you appear to have a very very expensive summer closet.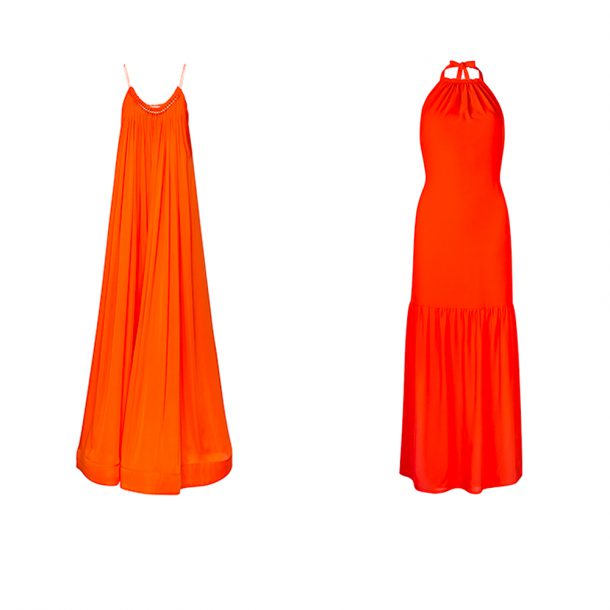 Stella McCartney v Penneys
Orange is a big colour of the season, despite being a tough one to wear (certainly on my pale skin). But a maxi in this colour when it's lit up by the summer sun looks divine.
Now if you are feeling flush you can treat yourself to the one on the left which is by Stella McCartney and costs well over €3,000. But the other one is from Penneys and is less than €30 which is more along my lines of expenditure. There are some slight colour differences, but 'tis not a bad piece, huh?
Topshop v New Look
Advertised
Now this one isn't exactly a whopper of a difference in price, more like an alternative, especially if you haven't experimented with the bomber jacket trend yet.
The jacket on the left has been made famous by Olivia Palermo and is available from Topshop at €110. But this month, New Look have a comfortable lookalike that's half the price. As it's monochrome and the design is more subtle, this one might just be more practical.
Aquazarra v H&M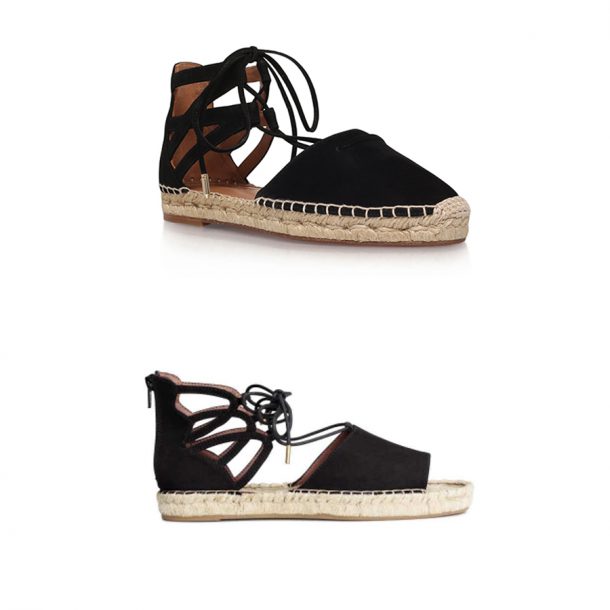 This summer is not complete without an espadrille. If you had a pair in the late nineties then I hope you kept them.
Advertised
If not, you can try out this top pair from Aquazarra at €350 or the pair below from H&M which are under €30. I think I know which ones I'll be buying.
Have you spotted any brilliant designer dupes this season? Will you be splurging or saving this year?