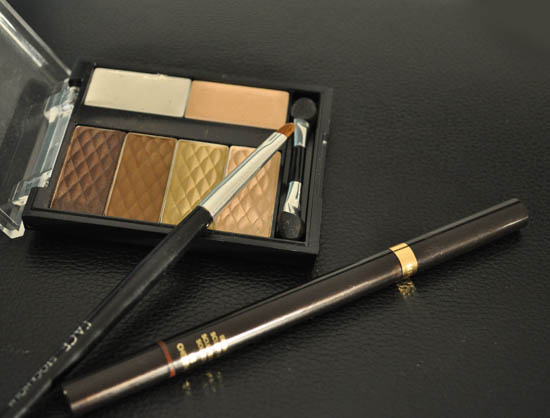 Brows are our next area to be tackled in Back to Basics and once again Leonard's covered all options high and low, wax and powder by doing Eva's eyebrows with different products. He started off with something he really loves, Tom Ford's two-in-one Brow Sculptor, which has a spoolie brush and an angled wax. He then did Eva's other brow with a powder product, using one of the new NYC Individual Eyes palettes.
Lets get started.
THE POSH BROW WITH WAX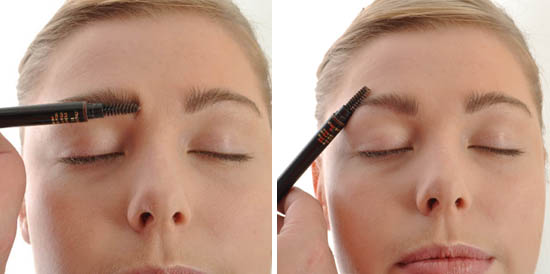 Step 1: Brush your brows with an eye brush. Brush the hair up at at body of the brow - down by the nose - and then after the tip of the arch, make sure to brush the hair down and towards the ear. That gives the best definition. For this brow, Leonard used the Tom Ford Brow Sculptor, which is double-ended.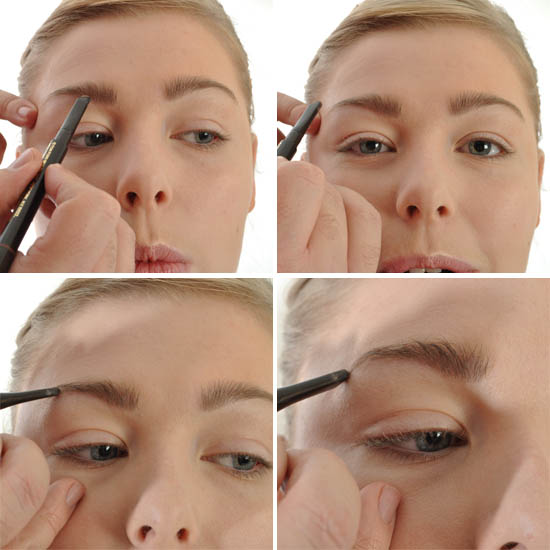 Step 2:  Now you're ready to fill them in. Start by the nose and using light, feathery strokes, working your way out towards the tail of the brow. Don't press hard or aim to apply a lot of colour. If you feel you need to add more, do so, but it's going to be much easier to add a little more than take it away, so a light hand is the rule of thumb.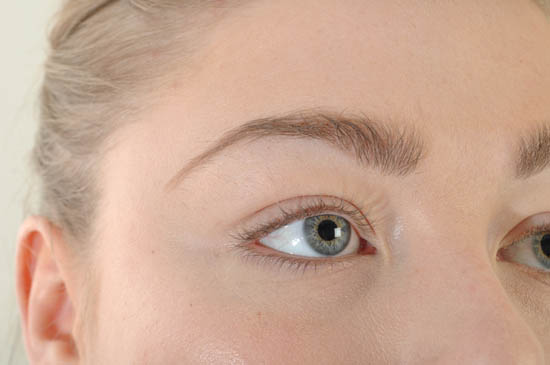 This is how the brow should look at this point - a little sharp, so read step three!
Leonard's Tip: "When doing the tail end of the brow always apply the colour from the top and not the bottom."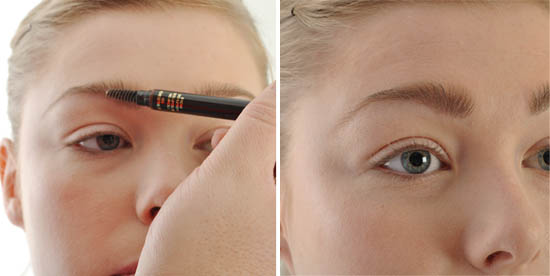 Advertised
Step 3: now brush over the brow again. You're almost brushing out the colour because you want it to look natural, yet still defined.
Leonard's Tip: "A cheaper alternative product to Tom Ford would be the Mac twist-up brow pencils which have a very fine nib and Rimmel also do quality ones."
THE BUDGET BROW WITH POWDER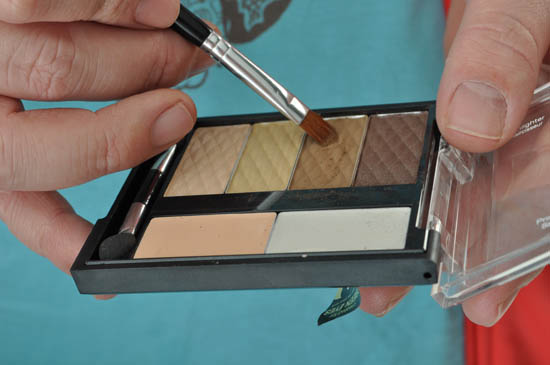 For Eva's second brow, Leonard used a powder product: it's NYC's Indvidual Eyes for Green Eyes and it's a really good way to demonstrate that you don't necessarily need a dedicated product for brows if you don't want to shell out for one. At €3.99, this does the business nicely and contains lots of other colours you can use on eyes too.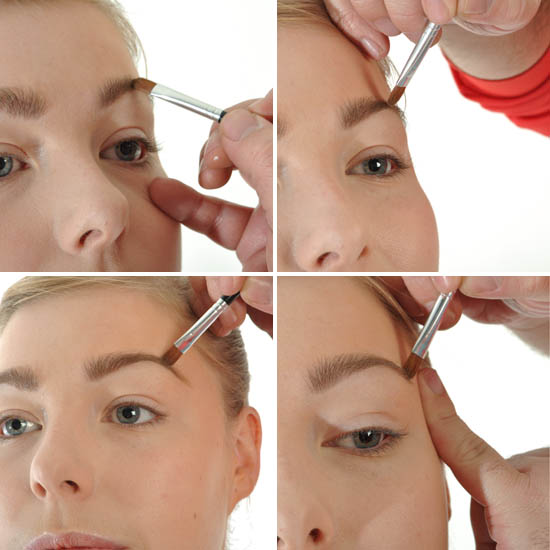 Step 1: Use a natural bristle brush and aim for a lighter powder shade because once it's on the hair it will look darker. Tap off any excess from your brush and apply to the brows, starting from the nose outwards. Use light strokes, go gently and if necessary add more rather than attempting to remove colour.
Step 2: If you have a spoolie or even an old clean mascara wand, give brows a quick brush once the colour is in place to remove any excess and give a final tidy.
Leonard's Tip: "Avoid the Scouse Brow look by using a natural bristle brush and a powder paler than your own hair colour."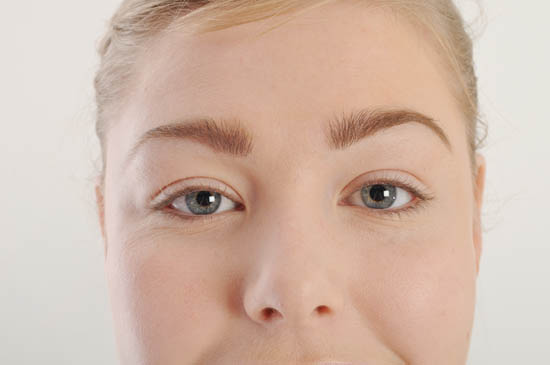 The finished brows: Tom Ford waxed brow is on the left and NYC powder brow is on the right. Which do you prefer?
Advertised
Credits:
Makeup artist: Leonard Daly, www.leonarddaly.com
Model: Eva Lawes
Photographs: Kirstie McDermott