 A mini Benefit Benetint lip and cheek stain has been floating around my bag for the past few months. It's one of those little products that I feel like I need in there in times of emergency, alongside a sample size of my foundation (Estée Lauder Double Wear, so it doubles as a concealer) and a travel sized mascara.
I like Benetint because a little goes a long way, so even if it's not the cheapest tint around (it costs €34.50) it lasts for ages.
However, I have just come across another lip / cheek duo that I think might soon be replacing the Benefit cult item - the MeMeMe Boho Balm. Like Benefit, MeMeMe have lovely packaging and I'm quite taken with the little tin the Boho Balm comes in which is pretty much the same size as the handy Vaseline tin.
There's something quite Lady Mary about it, no?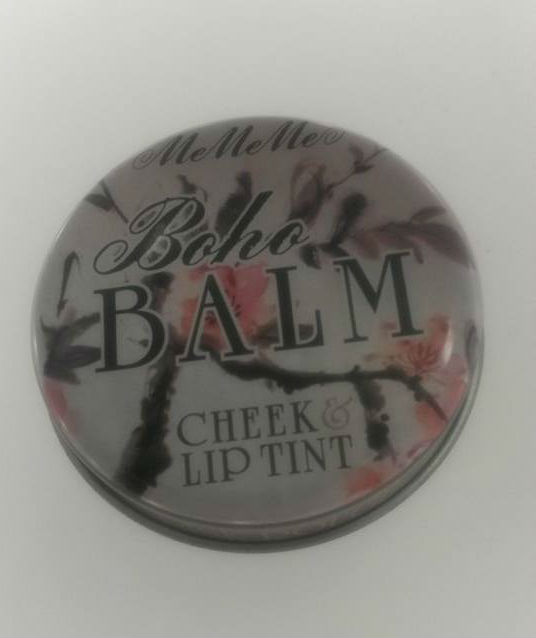 I was pleasantly surprised to see two shades of balm in the one tin when I opened it as I expected it to practically be Vaseline Rose which I have been known to use on my cheeks as well as my lips - as have a lot of you, I'm sure. The MeMeMe Balm is not the same consistency of Vaseline at all however, and it's much more effective since Vaseline is very slippy and slidey (that's the technical term. Ahem.)
Advertised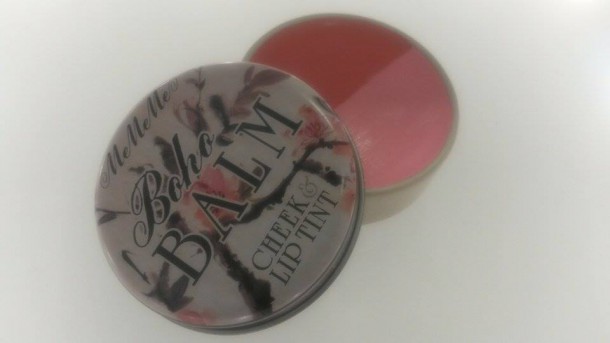 Everyone has their own particular method, but I apply a cream blush by dabbing a little on my cheekbones with my finger and then building up the colour. I only used a little bit of the lighter shade on my cheek and was impressed by the subtle, sheer glow.
The problem I have with Benetint (along with the brush, which I rarely use) is that it sets really fast and so it is hard to correct Aunt Sallyness when it happens. The MeMeMe Boho Balm is really easy to use and it feels lovely on the lips, although the balm needs to be warmed up a bit before it can blend. The pigment is not very strong but again, it can be built up and I think it's lovely for that pretty, 'natural', summer look.
The staying power is quite good (but it won't last as long as a stain) and the best thing about it is that it costs only €7.95! Two versions are available - Coral Taupe and Pink Rouge.
Decisions like this often come down to personal preference but I choose the Boho Balm over Benetint for the easy application and correction, the flattering colour and the price.
Advertised
Have you tried this balm before? Are you a Benetint kind of person?
Get Beaut.ie Delivered
Stay updated with Beaut.ie newsletters full of the latest happenings at Beaut.ie as well as great offers and things we think you might find interesting .