 We can all agree that false lashes are one of the best ways to give the illusion of bigger, wider eyes in an instant but it's actually getting them on that's the problem for most people. The good news is that like riding a bike, once you've mastered the knack, you won't look back. Here are my top 5 tips for application.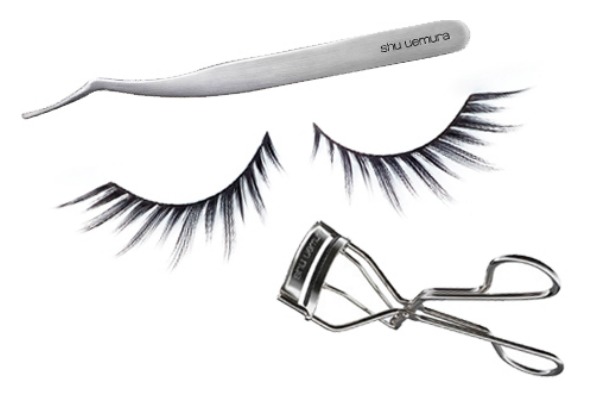 Step 1: Before applying your lashes, check the length of them against your own eye. Many sets will be slightly oversized which makes putting them on much more difficult so if needed trim them down using cuticle scissors.
Step 2: Squeeze out a thin line of lash glue onto the back of your hand, (DUO glue is my go-to), then wait a couple of seconds for it to become a little tacky to the touch and dip the thread of the strip lashes into the glue.
Step 3: Coming from above, (rather than from front) lay the strip on the outer half of your upper lash line, positioning the seam as close to your lash line as possible. I like to use my fingers to do this but many will prefer to use tweezers. To avoid fibres sticking to the glue, use a damp cotton bud to press in the strip and then, drop the other half of it onto the inner half of your upper lash line. I'm a big fan of Muji cotton buds (€4.99) as they're that bit smaller so you can really push into the lashes.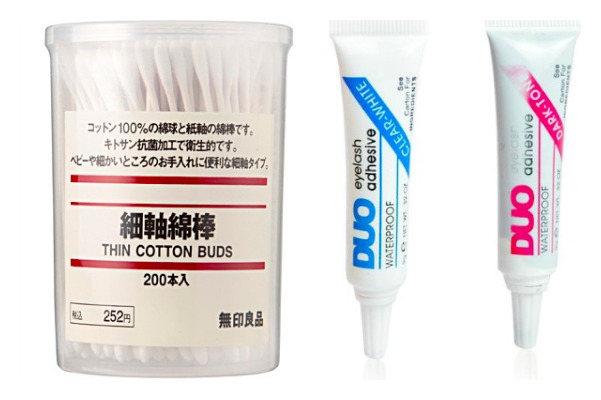 Advertised
Step 4: Once you've done both eyes, apply a thin line of liquid liner to help conceal the thread of the lashes.
Step 5: Finally, apply mascara to bond your own lashes with the strip ones so there are no gaps. If they seem to be dragging your eyes down or look a little "sad", try using a lash curlers, giving a squeeze from the base of lashes to lift the whole look. Remember practice makes perfect! Test out your skills by starting with cheaper multi-packs until you're confident enough to go for something more expensive. Treat your lashes well and you'll get much more than one wear out of them.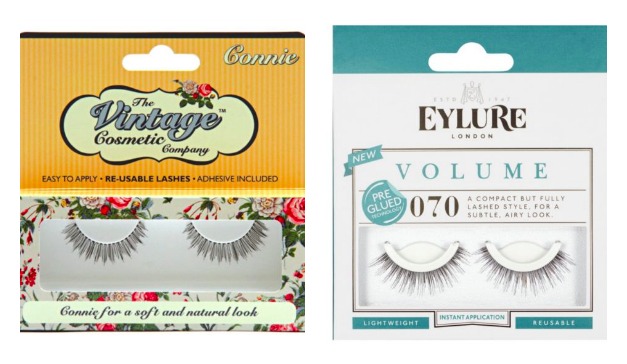 Looking for some new lashes? Here are a few that  I love:
Eyelure: There are so many to choose from when it comes to Eyelure but I really like their Girls Aloud lashes and also the ready to wear, pre-glued lashes which make life that little bit easier! (€6.50+)
MAC Lashes: Flared, dramatic, half sized, MAC has them all and price wise they aren't too bad either at €13.50 for most pairs.
Vintage Cosmetic Company: I first discovered this brand a few years ago and have been a fan ever since. Cute packaging aside these are lovely lashes with the "Connie" ones being my personal favourite (€5.50+)
Advertised
Shu Uemura Lashes: It's impossible to talk about lashes without mentioning Shu Uemura and their Lash Bar which offers pretty much whatever your heart could desire in terms of style, size and colour with prices starting at €17. The are also known for the cult classic lash curlers (€24.50) and specialist false lash applicator (€32.50). If you're looking for something a little less pricey, check out Bourjois 2-in-1 tweezer & lash applicator (€6.99).
Tanya Burr: Youtube sensation and make-up Artist Tanya Burr has created her own range of lashes that are available on Feelunique.com - I'm haven't tried all of them but the Girls Night Out and half-sized, Everyday Flutter lashes are great if you're in a rush (€7.74).
Do you wear falsies? If you don't might you now? Have you any other tips to share?