 Yesterday we had a look at three products to give you radiant Summer skin. But if you fancy a lighter option, today we're looking at two BB creams to cover those blemishes while still letting your own skin shine (well, not like, shine, but glow in a beautiful way).
If you are still left scratching your head by BB, CC and ZZ (ok, I made that one up), then you can check out the differences between all those fancy, new fandangled (did I also make up that word?) creams here.
Benefit's Big Easy
With a whopping SPF35, Benefit's Big Easy was a no brainer (see our review here).
This BB cream is unlike any I've ever tried before. The formulation was a lot thicker and creamer than the first BB creams on the market. It also has a similar formulation to a cream to powder foundation. I found it did slightly oxidize on my face, although I think I picked up the wrong shade at 02 Light when I should have gone for 01 fair (especially as the product says it adjusts to your skin tone, I should have expected a slight change).
It also promises to balances skin and oil control, which happily I found was true for me. There was no need for powder with this product and it stayed in place throughout the whole day. It has a light to medium coverage that looks natural on the skin, but also did its blurring magic on any imperfections.
Advertised
It is the most expensive product of all my Summer picks at €37 for 35ml, but it puts a whole new twist on BB creams.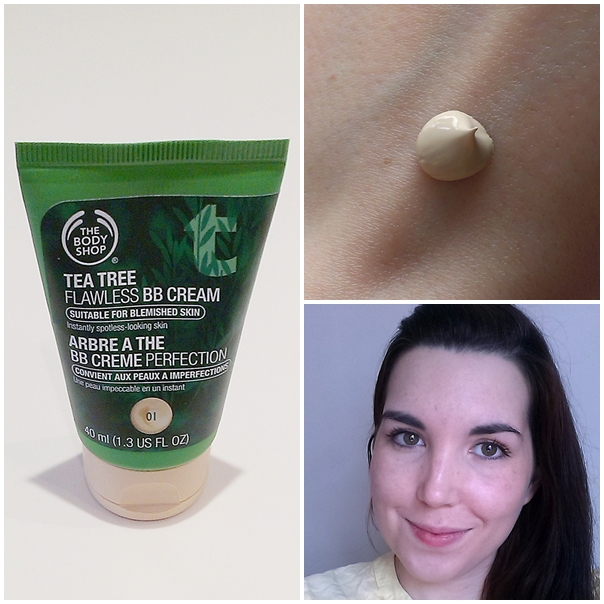 The Body Shop's Tea Tree Flawless BB Cream
Last but not least is The Body Shop's Tea Tree Flawless BB Cream. We'll be doing a full review on this later in the week but for now, let me do some introductions. It's definitely the formulation of the traditional BB creams that I am used to - light to medium coverage, light weight, smooth and creamy.
It almost has a tinted moisturiser feel about the product, albeit with a slightly higher coverage. It smells amazing, and the tea tree helps to treat blemished skin. It comes in three shades, I obviously opted for 01 Light and I have to say I was pleasantly surprised at the colour match.
I didn't notice any oxidation either, so if it did occur it was very slight. Obviously the light coverage might not make it popular with everyone but if you are a fan of BB creams and are looking for a light weight base product for the summer I would definitely recommend trying this one out especially as you get 40ml €13.50.
Advertised
Have you abandoned your regular foundation for Summer in favour of a lovely and light BB cream? Does your skin behave differently in the warm, sunny days? Tell us in the comments!