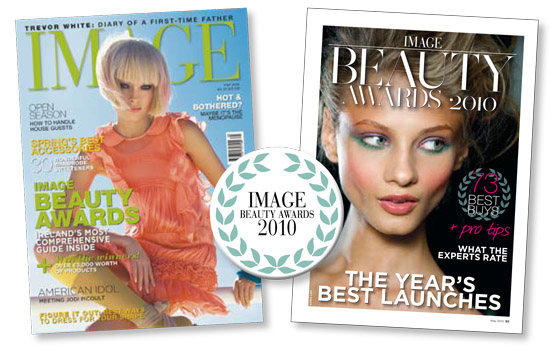 Landing tomorrow is the May issue of Image, and while that might not necessarily be news of Beaut.ie note in an average month, this is no average month, because the May issue is the Image Beauty Awards issue, and therefore hotly anticipated.
Beaut.ie has an exclusive sneak-peek behind the scenes for you today: having held down the job of Image beauty editor in 2007/08, I had the task of organising the awards one year, and I can tell you, hand on heart, having steered the process then and having also been a judge the year previously, this is going to be one impartial set of results, judged by bona fide experts who absolutely know their stuff.
This year, James Brown and Daniel Sandler have lent their celebrity expertise to the process, as have home-grown talents like makeup artists Aisling Eyre and Colette Cassidy, skincare whizzes Dr Rosemary Coleman and the Drs Mulrooney as well as tress teasers such as the excellent Zara Cox. Also new this year is a scoring system, so you can see the percentile each winning product achieved - really useful.
This is not a beauty awards with an advertising agenda. In fact, that is very much not the point, and quality and performance are the names of the game here, meaning Image's beauty gongs are ones I always look forward to. Want to get a sneaky on three products that have made the cut this year? Oh, you'll have to look after the jump, so.
Advertised
I've seen the lot, so it's so hard to only give you a tiny snippet - but here goes. These are three I squeeed with delight at when I saw how well they'd done. They're all Beaut.ie faves too - and if you want to find out the rest, and be in with a chance to win a prize package worth more than €3,000, then you'd better get to the shops tomorrow to pick up your copy of Image with the quickness.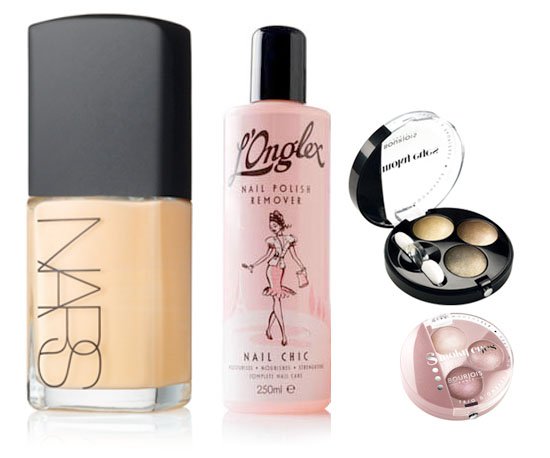 Nars Sheer Glow Foundation achieved a whopping 90% rating. We also adore this beautiful foundation, but here's what Daniel Sandler said: "These bases give beautiful coverage but also impart a lovely light glow and don't feel at all heavy on the skin. The yellow undertones in the formula are great for neutralising red complexions or blemishes, and one or two dots of product will do the entire face."
Bourjois Smoky Eyes Trio scored 85%. These are staples for me for a night out. "Great palettes with simple instructions and premier pigments that look even nicer when wet," was what Daniel Sandler had to say.
And I was THRILLED to see this one, because it's for L'Onglex, which also scored 90% for its Nail Polish Remover. "This is one of the original, and still the best, nail polish removers. It quickly dissolves product and is amazing value," said Jennie Hingston.