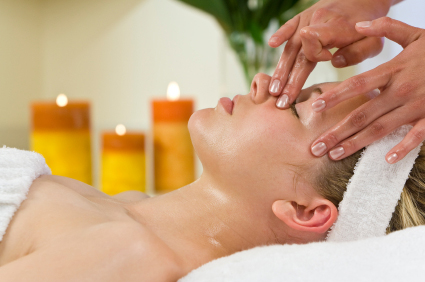 It's not that new an idea, but it's happening more and more recently: beauty brands are opening up mini spas or treatment rooms within department stores, hotels and their own stand-alone shops, giving devoted customers a chance to try their products in a professionally-administered way.
Sisley, the posh French brand beloved of ladies who lunch, recently opened a room in Harrods. I checked out the Chantecaille spa in Barneys (oh tres exclusive, darlings) when I was in New York, and both Liz Earle and Jo Malone offer London-based in-store treats too.
This got me thinking.  What would a Rimmel spa be like, I pondered? Hmm - or what about Constance Carroll?  Located to the rear of a pound shop near you, it would be high end, no doubt about it. Would everything at the Bobbi Brown spa be in shades of understated brown and taupe? Would MAC turn away from relaxing treatments in favour of a bit of ear-bleeding techno and fit-inducing strobes?
Advertised
So c'mere and tellus. Lets play a game of 'what if my favourite brand branched out into salon services'. Give us your all in the comments!