 For the past few weeks I have stopped using eyeliner in favour of the natural look. I've never really been much good at applying it anyway; shaky hands are a liner's nightmare.
When this dropped in my lap, however, I decided to give it a go because I liked it's sister product, L'Oreal False Lash Superstar Mascara. 
Long story short, I love it. If you know anything about me by now, it's that I like my makeup routine to be as easy as possible and this, my friends, is the easiest liner I've used. The secret is the nib. It bends. That is very handy indeed for those of us who struggle with the curve of the eye (now I know it's not just me!) as it doesn't smudge all over your lid if you place it on the lid diagonally. It's so easy to control and to alternate between different levels of thickness.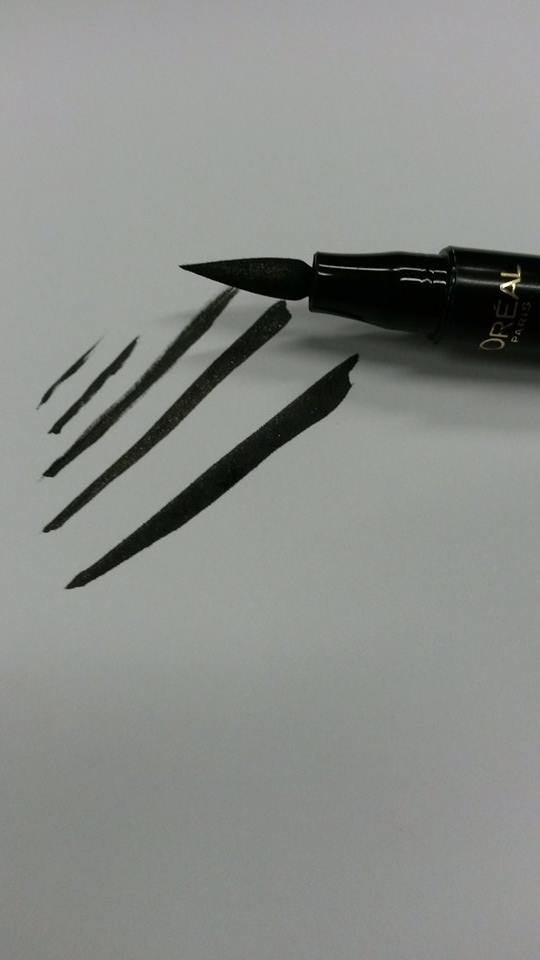 I am a fan of eye liner markers anyway, and honestly I think this one is the best I've ever tried. If you like marker style liners I think you'll love this. The flexible applicator is so handy, but it's strong enough for you know to have to avail of the quirk if you don't need or want to.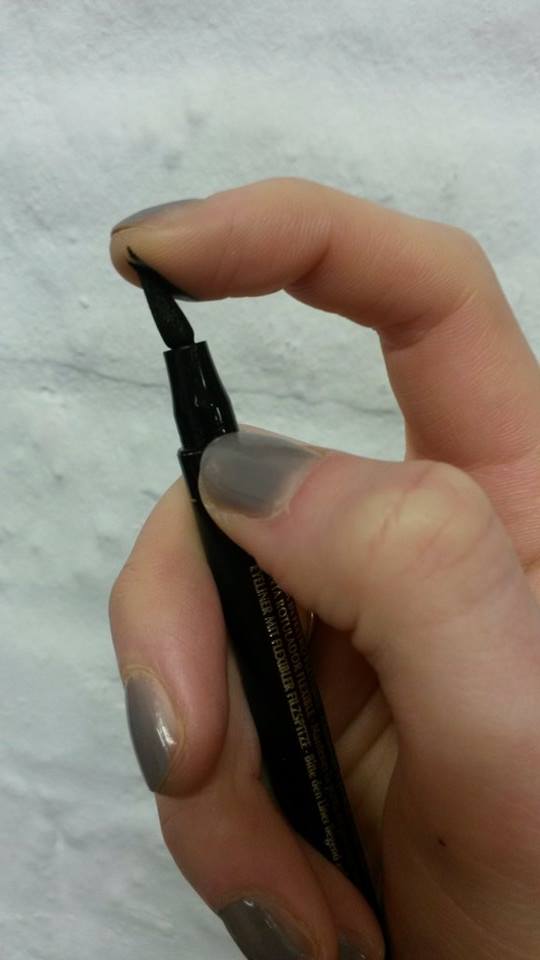 Advertised
The pigment is strong, it lasts for a long time and it's versatile. It dries fast so it didn't transfer and it feels pretty wet, leading me to believe it won't dry out too quickly. Just remember to click the lid back on after each use. I think it would be perfect for creating dramatic cat-eye flicks but its also great for drawing a thin line to emphasise your lashes. This and the Superstar mascara are definitely partners in crime.
The flexible applicator has re-opened the world of eye liners to me again. It's just so good.
L'Oreal Superstar SuperLiner Available now €10.75.
Have you tried this or the mascara yet? How did you get on? What's your criteria for an excellent liner?