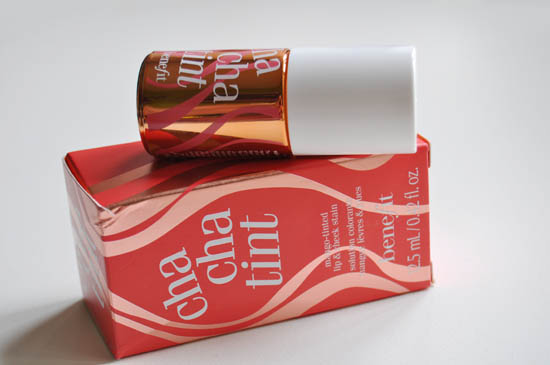 I lost my shizz a bit when I found out that Benefit was finally releasing a coral-toned lip and cheek stain. Cha Cha Tint is that product and it'll arrive on beauty counters on June 25th. Costing €33.50, it's a lot to spend on 25ml of product, especially if you're unused to liquid stains or haven't already tangled with peach and orange as a viable colour option.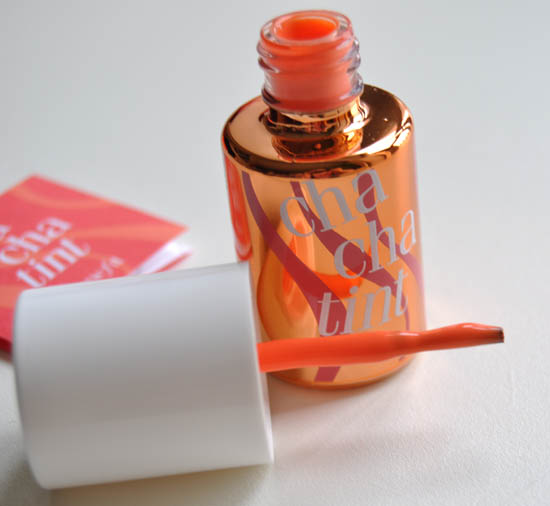 Let me reassure you on the tone: corals and peaches look great on most skintones. They flatter pale-ies and they pop on darker skins too. They also really suit redheads, who often find themselves left out in the cold by other colours, particularly bright pinks which can make them look a bit hectic and feverish. I'm a huge fan of Benefit Coralista, so I knew I'd have the best possible chance of liking this.
For starts, look at that packaging. Isn't that just gorgeous? This has way more in common, by the way, with Posietint than with the original Benetint. It's quite a thick liquid that's gel-like in consistency and it's not remotely sticky or siliconey. It feels very very light - water-light, in fact - and smooths and blends easily.
Advertised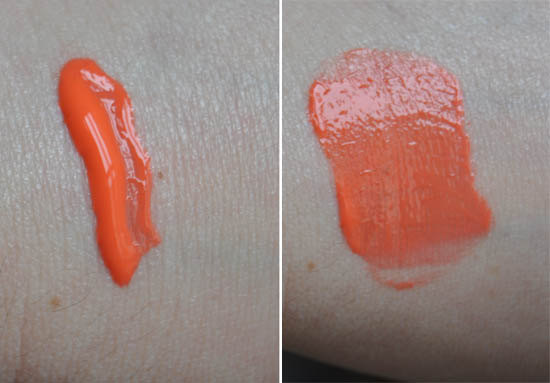 I have swatched it really heavily here so you can see the shade. Yeah, it's shocking. But is it too orangey for crows?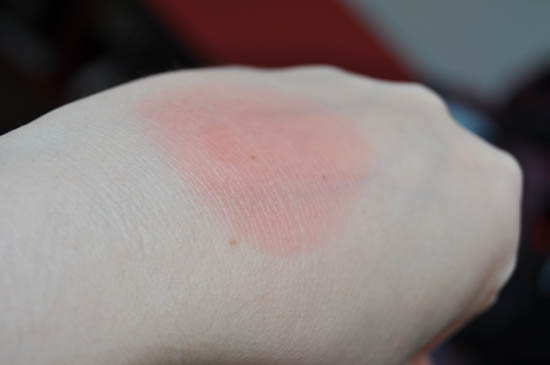 Nope, not at all. You need a tiny dot in fact and it will blend out for a very light, flattering flush. The benefit (geddit?) of this is unlike powder it remains transparent so you get a more natural-looking result. The best way I've found to use this - and all the brand's tints - is on top of liquid foundation. I dab a dot onto fingers and work very quickly (or you could use a skunk brush like a Mac 187 or 130) to get it to where I want it to go.
So, any downsides? Yeah, the one we always mention - the out-of-whack Euro price. You'll do well on cost-per-wear with this though and the only warning I have with regards to it is that when you want to put it on you have to concentrate and work really fast - this sinks down into skin immediately and if you don't move it the second you apply, you'll get a two-phase stain on your skin that will not be the effect you're after.
Advertised
Stains and tints just have a bit of a learning curve attached to 'em - but they're well worth it.